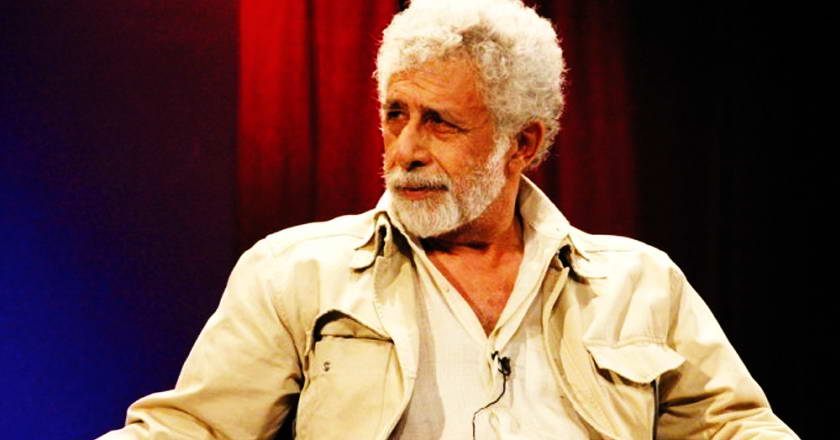 We have all heard top Bollywood celebrities, like Kajol and Paresh Rawal, rave about Pakistani actors and dramas, but now it seems there are also anticipations for Pakistani movies to be screened in India. That too from none other than the legendary Indian actor, Naseeruddin Shah!
Renowned Indian stage performer and Bollywood actor/director, Naseeruddin Shah graced the Theatre Workshop, I am Karachi Youth Festival 2015, held at Karachi Arts Council on Tuesday, 24th February 2015.
While speaking about Pakistani movies, he went on to appreciate Pakistani actors and dramas and claimed that India producers are quite impressed with both.
Talking to a leading newspaper, the veteran actor said he hoped to have Pakistani movies screened in India, "Indian films are screened in Pakistan and appreciated by the Pakistani audience so Pakistani films should also be released in India. Even the Indian audiences want to watch Pakistani films on their cinema screens and Pakistani artists have a huge fan following in India."
The acting maestro has previously worked in the Pakistani movie, Zinda Bhaag, in 2013 and is looking forward to returning to Pakistan later this year for yet another role in a local movie.