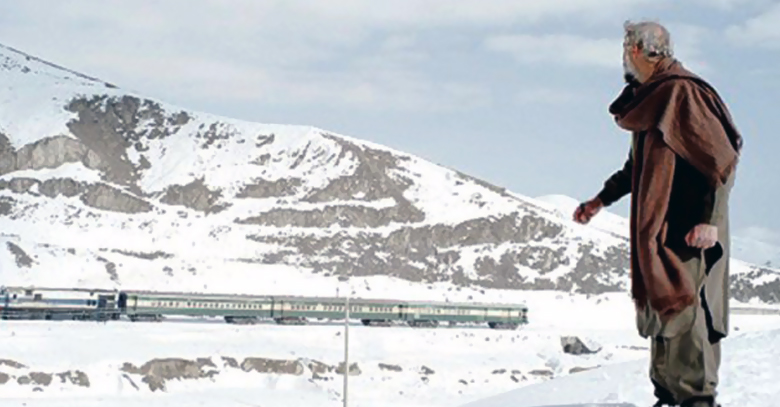 By Hafsa Ahmed
Written and directed by Jamshed Mahmood (Jami), Pakistani film Moor (Pashto for "Mother") is all set to release next year in April.  
Moor has been produced by Azad films and Mandviwalla entertainment with a budget of more than Rs.55 million. The storyline depicts how corruption has taken its toll on a Pashtun family in Balochistan and focuses on the decline of the railway system in Pakistan.
Moor was shot mostly in Baluchistan in the Pashtun rich area of the province. It showcases the landscapes in Muslim Bagh, Khanozai and Shelabagh.
It was hard enough for the director to get approval by the federal and provincial governments. Filming in such locations was a big risk as the director was detained by the ISI and later encountered Pakistan Tehreek-Taaliban which he described as an alarming situation due to their cooperation and accommodating behavior during the shoot.
The music for Moor is as soft as its name and it is composed by one of Pakistan's top musical band, Strings. With the captivating music and breathtaking views of Baluchistan, the trailer has many people looking forward to the release of Moor.
The trailer for Moor has gone viral on social media sites, capturing the attention of countless avid film-watchers.
With the release of Pakistani films like Mein hoon Shahid Afridi, Waar, and Oscar-nominated Zinda Bhaag, the bar for Pakistani movies has been raised, increasing the pressure on the director and his crew to outperform others.
The fact that Jami has an impressive portfolio containing music videos and TVCs increases the expectations people have regarding this film.