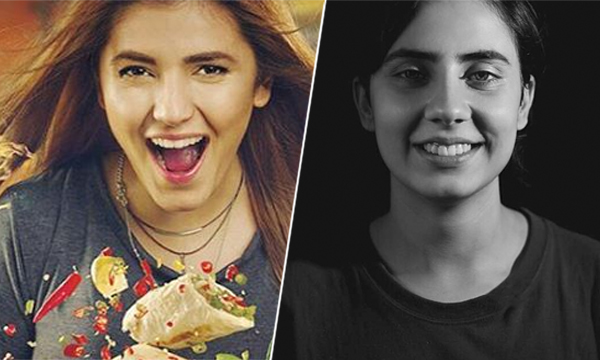 Sprite Pakistan's latest TVC that featured the girl with a nightingale voice, Momina Mustehsan has received quite a buzz on social media. Some loved the advert because it starred their favorite face. The rest believed that casting Mustehsan was a poor choice. The latest- in- line to speak her mind about the TVC is the Pakistani female squash player, Noorena Shams.
Shams took to Facebook and revealed that she is eagerly waiting for the time when brands would prefer to use the real, deserving talent in their commercials.
The athlete is of the opinion that instead of using the songstress for the sporty ad, an athlete like Asmara Kiani, Karishma Ali or Sana Mahmud would have been the better choice for this campaign.
See what Noorena Shams shared on her FB here!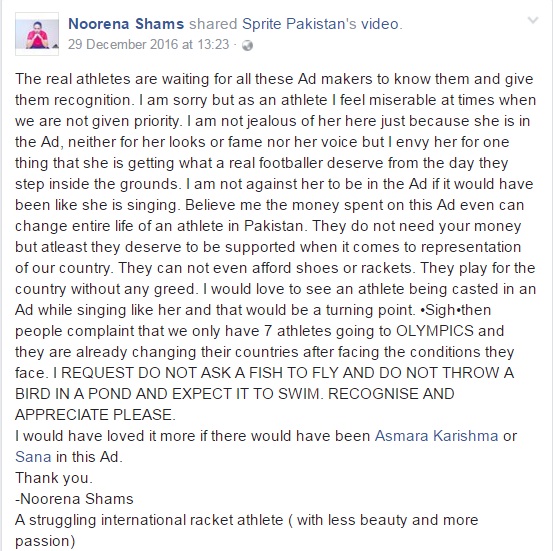 Without any hesitation, Noorena revealed the unspoken truth about the lack of exposure Pakistani athletes receives in the nation.
Meanwhile, a website from across the border, Indian Express came across Sham's views and sensationalized the whole tale.
Apparently, it compelled the Pakistani sportswomen to clarify her opinion on the matter before it became a big controversy!
What did you think of the concerns Noorena Shams has raised against Sprite Pakistan? Let us know in the comments below.
Sprite's Latest TVC ft. Momina Mustehsan Sparks a Debate on Social Media!
Stay tuned to Brandsynario for latest news and updates!