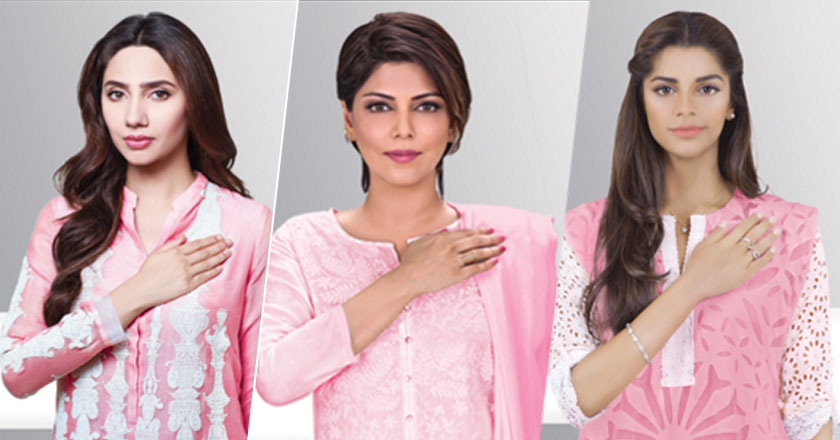 With awareness campaigns for the breast cancer prevention in full swing, Shaukat Khanum Memorial Cancer Hospital and Research Centre has roped in the leading starlets of Pakistan like Mahira Khan, Sanam Saeed, Ayesha Sana and Hadiqa Kiyani to tout their " #ApnayApSyWadaKaro" for International Breast Cancer Awareness Day.
In a pink-themed evening program organized at the hospital, the celebrities and other influential personalities took to the stage to play a part in educating the women regarding the rise in breast cancer and how it can be prevented via routinely precautionary check-ups.
Read more:  Breast Cancer in Pakistan: Awareness & Numbers
View the images from the event here.
[fb_embed_post href="https://www.facebook.com/skmch/timeline/story?ut=43&wstart=0&wend=1446361199&hash=6254626753558719191&pagefilter=3/" width="550″/]
Check what Sanam Saeed and Mahira Khan has to say about Shaukat Khanam's Breast Awareness campaign.
[fb_embed_post href="https://www.facebook.com/skmch/videos/10153210495337029//" width="550″/]
[fb_embed_post href="https://www.facebook.com/skmch/videos/10153212156102029//" width="550″/]