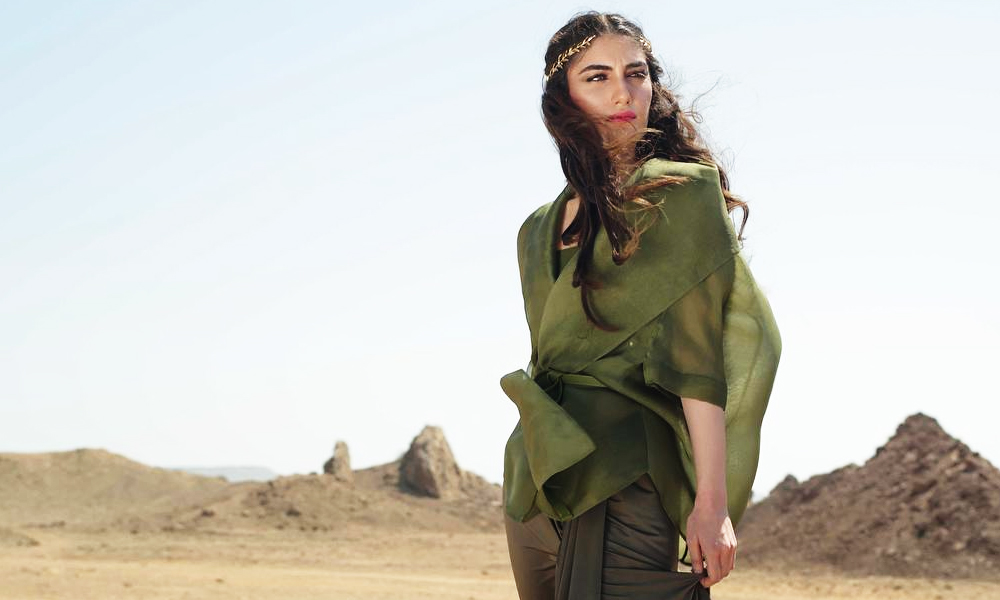 While we are all excited to set our sartorial sights on lawn fabric this season, we simply cannot ignore other trends that are in the mainstream. Although, anything in the outerwear category remains strictly restricted for cold weather, but non-sweat-inducing and breezy separate – organza wrap is something that we are spotting everywhere.
It seems like the trend of wearing these wraps is getting more intensified with each passing day as we are witnessing more variations and styles in this chic and feminine ensemble.
To see your spring and summer season through in this classy wrap, we are dishing out different ways to sport this trend as well as enlisting all the designers who are making organza wraps.
Different Ways to Wear Organza Wraps
As luxe as this separates may look, it can be quite intimidating for someone to carry this wrapping outerwear with panache. So, we have come up with a few ways to wear this on-trend wraps that will help you in embracing this trend like a diva.
Cinch it
The fluidity in the organza fabric makes it difficult for to maintain the cut and shape of the dress and when it's a wrap, it becomes even more difficult. It is because of this reason almost all the organza wraps come with a belt. The addition of belt in the wrap not only maintains the structure but also defines your waist adding femininity in the look.
From patent thin leather belt to making bows and knots using the same fabric, you can play with your belt and bring a lot of twist in a simple wrap.
Opt for Structure
Some wraps don't have a belt or tie. In that case, you can choose a thicker organza fabric that stays in its shape or add a little bit of structure or shape in your wrap. You can make it with a jacket-like cut or opt for a boxy style to make it easily wearable.
Accessorise with Embellishments 
From weddings to date nights to black tie events, an organza wrap is a perfect fashion staple to wear while attending any formal event. A simple and sleek wrap in the sheer fabric of organza can work for a brunch or a party but you can always add some bling and sheen through intricate embellishments over your wrap to make it wedding-appropriate.
Different Designers Offering Organza Wraps
With the trend being adopted by fashionistas, there are scores of designers who are making these wraps and bringing their own individual aesthetics to make this staple more versatile.
Here, we have categorized organza experts according to style and price range.
The Affordable Ones
Ayesha Somaya and Ansab Jahangir have some amazing organza wraps that too at a price that won't break your bank.
Wraps for Formal Affairs
If you want to score an embellished organza wrap to attend a very formal event look no further than Momina Telli and Farida Hassan.
For Unique Designs
If you don't want regular designs with usual bows, belts and ties, have a look at some of the creations of Ansab Jahangir, Zaheer Abbas and Zainab Salman.
The Class and Quality
If class and quality are something you consider the most important aspects in everything you purchase and willing to shell out some extra bucks, then you may find your perfect wraps at Misha Lakhani and Zohra Alam.