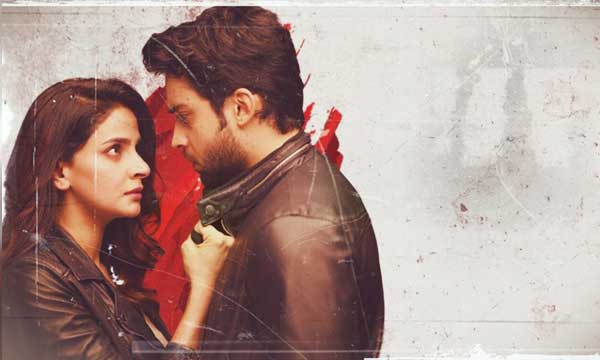 Popular Pakistani drama serial 'Cheekh' began on a promising note with the audience falling in love with the intense story and execution. However, previous episodes have highly disappointed the followers.
What started as a strong story grew weaker and weaker with every passing episode. Saba Qamar's character Mannat which was meant to be an inspiration ended up being reduced to nothing but helpless in front of those more powerful.
In the previous episodes, Wajih (Bilal Abbas Khan), the rapist won the case as the court's verdict declared him innocent while Mannat was labeled mentally unstable and transferred to an asylum for recovery. From then on the producers kept killing major characters to a point where they had killed the entire drama.
Shayaan (Emmad Irfani) does his best to support his wife and remain by her side. By doing so, he became every other girl's ideal husband goals. His death made everyone actually scream in anger and frustration.
Taimur Ali Khan's Lookalike is Aww-Dorable & We Can't Get Over Him!
Cheekh has lost its strength as those following are only watching to get to the last episode, it seems. So far, the message that the drama gives is that getting justice against powerful people isn't easy. And well, that's a shame.
While Wajih might get what he deserves in the end, Cheekh has scared everyone to a point where instead of giving courage to people, it will make them think a million times before taking a stand for their rights. Mannat losing everything in the process to get justice is truly heartbreaking.
Social Media Reacts to Shayan's Death & Cheekh's Storyline
Here's what social media has to say about the Cheekh:
WTF. NOOOOOOO!!!!!
Whyyyyyyy??? 😭😭💔💔

HOW COULD YOU?😭

He was her Rock.
Her Support.
Her Sanity.
Her Love.
Her Life.

HER EVERYTHING DAMN IT!!!😭

All she had left…

HOW D.A.R.E YOU TAKE THAT AWAY FROM HER???
😡🤬😭💔 #Cheekh #ShayanTaseer #RipShayaan pic.twitter.com/PA6FdOjo6b

— Kryan's Fikar Minister 🖤 (@HifsaKhan10) July 13, 2019
The only thing I wish Pakistani Dramas had of Indian Television Shows …

The ABILITY TO BRING BACK THE DEAD. 💔#Cheekh #ShayanTaseer #ARYDigital

— Kryan's Fikar Minister 🖤 (@HifsaKhan10) July 13, 2019
Life is depressing

And

The rest of sadness comes from the Pakistani Dramas.#Cheekh

— Rabia Ali Raza (@ThandiLife) July 13, 2019
Shayaan's death is completely unacceptable! :"( #Cheekh pic.twitter.com/ZOzxTOsIIx

— ثَناء 👑 (@sanamushtaqz) July 14, 2019
He brought her back to life. Healed her and then died himself. Why do dis Shayan? #Cheekh pic.twitter.com/vtJ7If91Vb

— فاریہ روحیل۔ (@FariaRohail) July 13, 2019
Couldn't be more accurate 💔💔#Cheekh pic.twitter.com/CgzwBTxfQp

— 🌝🌝 (@atelophobic___) July 13, 2019
Shayan ??? Seriously? What the actual fuck ???? Im crying #cheekh

— isha (@ishayy2) July 13, 2019
What are your thoughts about the drama? Let us know if you think Mannat deserved a better story?
Yasir Hussain Comes Clean that Calling Hania Aamir 'Danedar' was Mean!