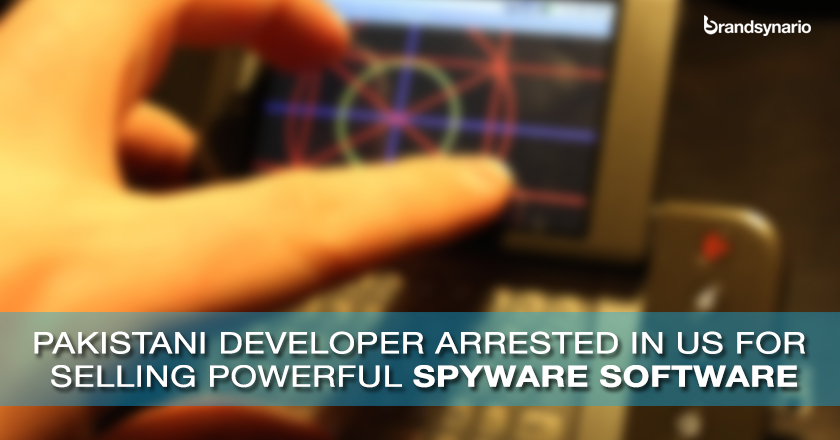 U.S. authorities arrested Pakistani software developer on charges of selling a mobile spyware.
Hammad Akbar, from Lahore, Pakistan, CEO of software company InvoCode Pvt Ltd., was arrested last week in Los Angeles for selling the mobile spyware, StealthGenie.
Developed 4 years ago, the spyware is said to be one of the most powerful softwares to spy on smart phones.
StealthGenie's platinum version was available for the past couple of years at a price of $100 to $200 a year. It allowed the user to keep a strict track of calls, text messages, videos and all forms of communication done from a smart phone within a 15 mile radius.
The spyware can work on Android phones, Blackberry devices and iPhones. Said to be created with an intention to keep track of cheating spouses, the spyware has attracted attention of US Department of Justice as an accessory of stalkers and domestic abusers.
Akbar is being indicted for conspiracy, selling and marketing covert interception software in U.S. District Court for the Eastern District of Virginia. The website hosting the software has been shut down by U.S. authorities but a cached version is still out there with a disclaimer stating that it should not be used on anyone over the age of 18, without his or her written consent.
While Akbar has previously tried to transfer all legal responsibility of the use of spyware, on the user, the Assistant Attorney General Leslie R. Caldwell, has stated that selling such a spyware that invades personal privacy is a crime in itself. FBI's Washington Field Office is handling the investigations of the case to prove Akbar guilty in the court of law.
The indicted Hammad Akbar was scheduled to appear before the court late last evening.