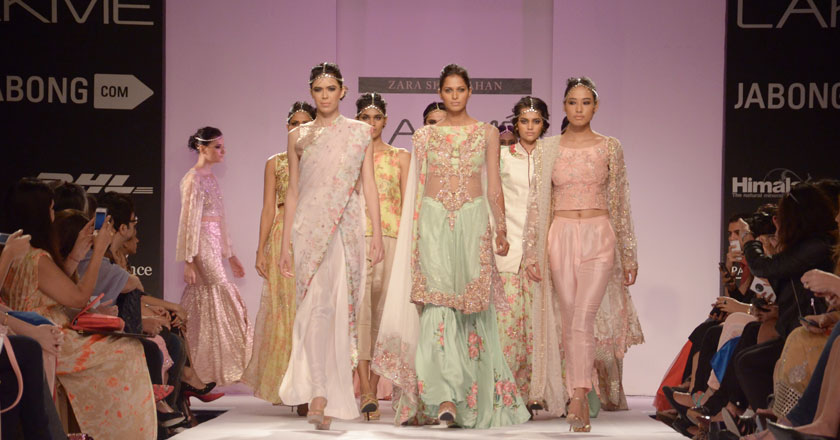 One of Pakistan's finest designers, Zara Shahjahan took part in Lakme Fashion Week 2014, held recently in India.
Zara at Lakme Fashion Week showcased her new collection named 'City of Gardens' based on the essence of romance, harmony and femininity.
Targeted towards the tastes of modern women, the new collection is based on florals with modern silhouettes representing grace and femininity.
Speaking about the brand's participation at Lakmé Fashion Week Winter/Festive 2014, Zara Shahjahan said,
"I feel honoured as well as humbled to be a part of such an esteemed platform such as Lakmé Fashion Week. Lakmé Fashion Week is renowned across the subcontinent and with seasoned designers on board; we are really excited about showcasing Pakistani fashion in India"
With its flagship store in Lahore, Zara Shahjahan is not only a well-recognized industry name but is also a brand suited for all ages representing elegance and passion.
Here's a sneak peak at her latest collection 'City of Gardens':
To find more about this prestigious brand or to view their prolific work, one can visit there facebook page.