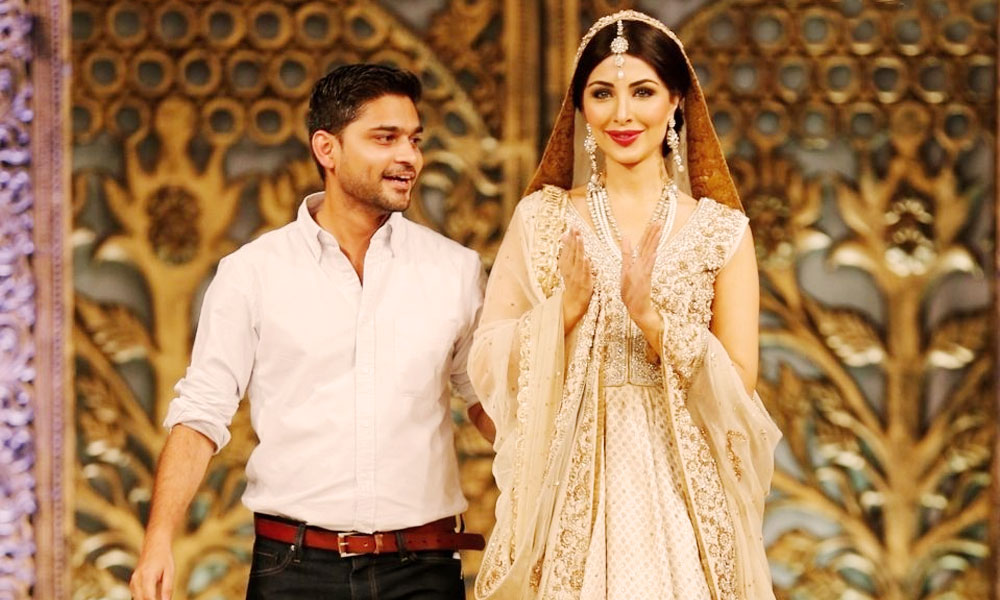 The London Fashion Week held under the banner of the Fashion Scouts has chosen Pakistani Fashion designer, Zaheer Abbas to make his debut.
He explained about how it all happened,"I was approached by British Council Pakistan for this program called Fashion DNA which included mentorship program from four leading experts from UK, Toby Meadows (International fashion consultant), Rebekah Roy (stylist), Malcolm Newberry (Sales consultant), Ruby Howett (Lecturer in Design)."
Abbas has a very unique notion about the collection based on a certain theme called 'Rapere'. He elaborated more about it,"I am presenting a print based collection under "Printology" titled "Rapere", which is a Latin word for raptors meaning birds who feed on other small birds in the wild."
TDAP 2015: Top Pakistani Designers to Showcase Pret Collections
Abbas informed us about the collection based on ready to wear silks mixed up with cotton Karandi. "This showcase is for AW16, which is a ready to wear collection in luxurious silks mixed with solid shades of greens and browns on our Pakistani cotton based fabric Karandi," said Abbas.
Abbas is looking forward to be a part of the London Fashion Week and won't be giving major focus to the reception to his debut collection. He further said, "I am excited to be showcasing here but at the same time I am not thinking too much about the response."
Abbas also shared the key takeaways from his mentorship program from providing guidance to assisting him with them every step of the way.
"Thanks to Toby Meadows who took me to an extensive market survey and arranged meetings with buyers and sales consultants, this research really helped in getting every possible step clear, from placement of product to price point, my direct competitors in market and the value of brand in every store," commented Abbas.