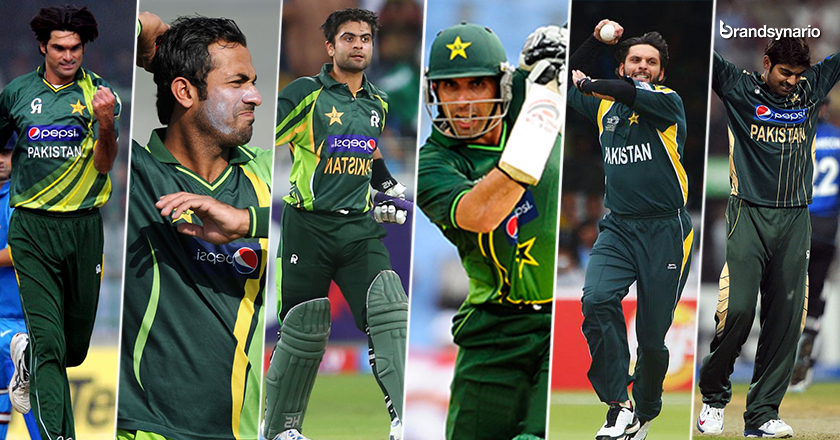 Cricket – the gentlemen's game has gained a prominent position as a widely recognized sport all over the world.
The result: cricketers have benefited a lot in monetary terms too. Be it just playing a cricket match, scoring centuries or bagging brand endorsements, for cricket players, the game has never proven more financially beneficial.
While Pakistani cricketers' monthly salaries are no match to what international players receive, considering the state of our team, it's still a lot.
With cricket contracts renewed in June 2014, here are the rumored salaries for the Pakistani cricket team, based on the contractual category they fall in:
Category A
The highest earning category. Players receive a PKR 425,000 basic monthly fee for being a part of the national team.
The category includes the current captain of the Pakistan team Misbah-ul-Haq, former vice captain for ODI and all-rounder Mohammed Hafeez, spinner Saeed Ajmal, 2013's leading wicket taker Junaid Khan and everyone's favorite Shahid Afridi. Apart from the basic salary, all these players earn PKR 400,000 as Test Match fee, PKR 330,000 as ODI fees and PKR 125,000 as T20 fees.
Amongst these top category players, Misbah-ul-Haq has retired from T20 matches and Shahid Afridi is currently playing his fifth and last ICC World Cup tournament.
Category B
The second category for the Pakistan cricket team receives only a basic monthly salary of PKR 315,562. The category includes some of the top players of Pakistan, Umar Gul, Umar Akmal, Younis Khan and Ahmed Shahzad. 
Umar Gul, a key Pakistani cricketer, probably deserves to be in Category A but with his continuous injuries and absence from most matches in the past two years had made him lose his position as one of the most vital players of Pakistan.
Similarly, yet another Category A deserving player, Younis Khan, does not play ODIs and T20 matches and therefore, has been demoted to Category B.
Category C
Earning PKR 175,750 per month, there are six Pakistani cricket players under the central Category C contract. These players include test middle order batsman Asad Shafiq, test batsman Azhar Ali, test wicket-keeper Adnan Akmal, test opening batsman Khurram Manzoor, opening batsman Nasir Jamshed and off-spinnerAbdul Rehman.
Category D
The newest addition to the central contracts, this category includes fifteen Pakistan cricket team players with a basic monthly salary of PKR 100,000.
The players in this category include Sohaib Maqsood, Bilawal Bhatti, Sarfraz Ahmed, Sharjeel Khan, Fawad Alam, Ehsan Adil, Muhammad Irfan, Wahab Riaz, Raza Hasan, Umar Amin, Zulfiqar Babar, Harris Sohail, Rahat Ali, Shaan Masood and Mohammad Talha.
These salaries are not all! Our team players also rumored to receive individual and team bonuses for performing well.
Individual Achievements Bonus
For scoring a Century in ODI or Test Cricket Match – PKR 300,000
For scoring double Century – PKR 500,000
For scoring 10 Wicket Haul in Test Cricket Match – PKR 300,000
Team Achievements Bonus
For defeating Top 3 ranked side and India – 100% bonus
For winning a series against Top 3 side and India – 200% bonus
For winning an ICC Event and Asia Cup – 300% bonus
What do you think of our cricketer's compensation packages? Tell us in the comment section below.