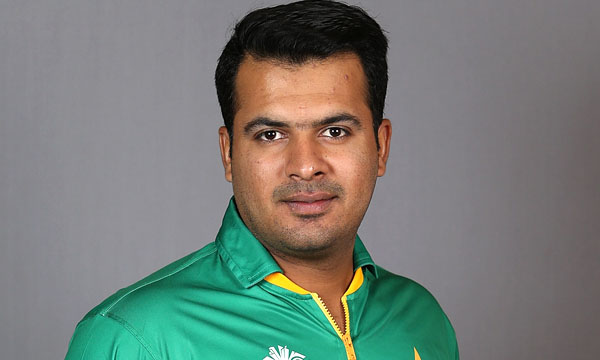 Pakistani opening batsman Sharjeel Khan shared a video on Twitter late evening on Thursday claiming to receive calls from unknown persons demanding money and threatening to post fake videos of him on social media if he fails to do so.
In the video, the cricketer urges his fans not to believe any other videos of him that might be circulating on the social media, as they are attempts by his blackmailers to malign his name.
"I have been receiving threats through phone calls from unknown numbers. Some people are trying to hack my Twitter and Facebook accounts too," said Sharjeel. "They are threatening me that they will post videos that are apparently featuring me. "If anything like that comes up please do not believe it as all those videos will be fake and this is just an attempt to ridicule me."
Sources say that Pakistan Cricket Board (PCB) and the Hyderabad police are at present working on the matter to find out the culprits.
Watch the video Sharjeel Khan shared on Twitter below.
 https://twitter.com/SharjeelLeo14/status/730664659586416640?lang=en
Stay tuned for more updates.