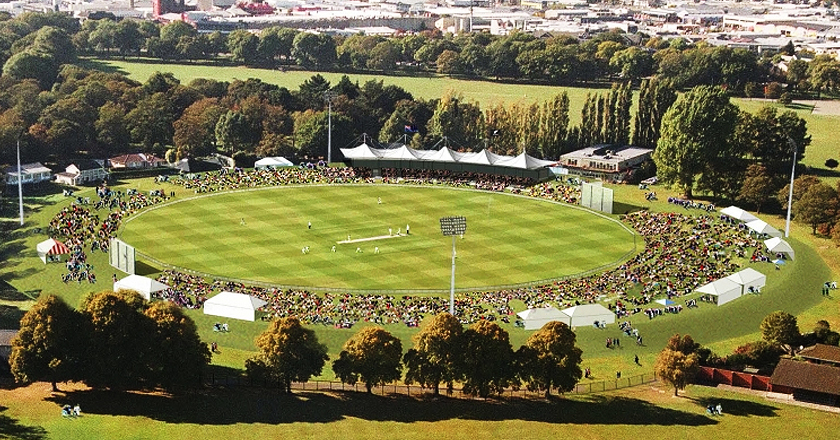 Amidst massive excitement and soaring sentiments, the World Cup Opening Ceremony 2015 took place today in Christchurch, Australia. More than 1000 performers took part in the much-awaited ceremony that was broadcasted live to more than 1 billion viewers globally.
The event witnessed thousands of people jam-packed at North Hagley Park. Pakistanis performed on the famous Junoon song "Jazba Junoon" at the opening ceremony.
The World Cup will take place for the upcoming next seven weeks but before the action sets off, the obligatory song and dance numbers were essential to add fun and hype for the cricket sports fans across the world.
Take a look at the live-tweets that covered the entire event:
ICC Cricket World Cup 2015 to take cricket into next generation of digital coverage http://t.co/cyWssTZOxV #cwc15 pic.twitter.com/SR3cAVjYLP

— ICC (@ICC) February 12, 2015
Fans are loving it at the #cwc15 Opening Event in CHCH! Still time to get down to Hagley North Park to join the fun! pic.twitter.com/EUjF8YRRfA

— Cricket World Cup (@cricketworldcup) February 12, 2015
What a night in @Christchurch_NZ for the #cwc15 Opening Event! Come to Hagley North Park to join the fun! pic.twitter.com/PEnQRYyeTK

— Cricket World Cup (@cricketworldcup) February 12, 2015
The stars have come out for #cwc15 Opening in Christchurch! Here's @AllBlacks legend Richie McCaw w/ the CWC Trophy! pic.twitter.com/00Nw7kNFNv

— Cricket World Cup (@cricketworldcup) February 12, 2015
A few of the @CricketWorldCup captains have arrived at the #CWC15 Opening Ceremony! https://t.co/ngp5kuU7xS

— ICC (@ICC) February 12, 2015
The @ACBofficials and @EmiratesCricket players are having plenty of fun before the #cwc15 Opening ceremony pic.twitter.com/LaIwLF1Ssw

— Cricket World Cup (@cricketworldcup) February 12, 2015
Shape Shifter closing things out! It's been a huge night #cwc15 ^RI https://t.co/ieWTYYrRFh

— BLACKCAPS (@BLACKCAPS) February 12, 2015
@ABdeVilliers17 along with NZ, Zim & SL captains on stage at the #cwc15 opening ceremony. pic.twitter.com/4erhwx2qaM

— Cricket South Africa (@OfficialCSA) February 12, 2015