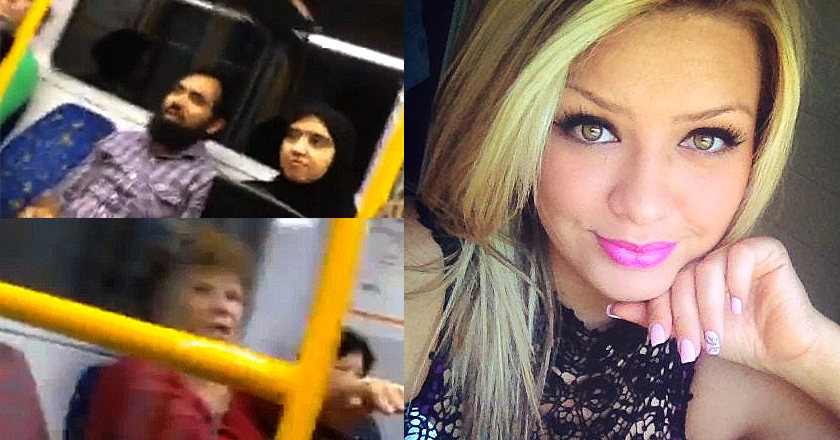 A young Pakistani couple was verbally abused by an adult woman on a train in Sydney Australia, simply for being Muslim, calling them 'ISIS terrorists'. Nothing new there. We've heard that one a million times.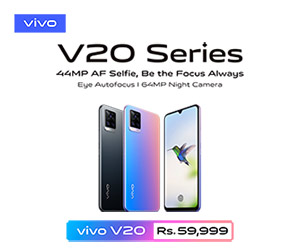 Surprisingly, a 23-year-old girl, Stacey Eden, refused to have the woman bash the Muslim couple and stood up for them in the best way possible.
Not only did she talk back to the unidentified woman, Stacey also recorded the video of the argument and posted it on social media.
Mr. Hafeez Ahmed Bhatti (33) & his wife, Khalida (26) told Daily Mail Australia he was shocked by the ugly incident, which occurred on the Airport Line train around 1:40pm on Wednesday.
'She asked my wife why she was wearing a scarf when it was hot outside – when my wife answered her I thought the woman was asking to be friendly,' Mr Bhatti said.
'Then she started saying Muslims like us are trying to conquer Australia and behead everyone here. We were absolutely shocked. It was just very disappointing.' 
Mr Bhatti said another woman nearby supported the racist woman, and the incident caused his family to miss its flight home.
'She said all Muslims should be kicked out of Australia – I tried to calm things down by telling her we love everyone,' Mr Bhatti said.
Watch the video below:
In her recording of the incident, Ms Eden is enraged & yelling:  'She wears it (her hijab) for herself, OK!'
'She wears it because she wants to be modest with her body, not because of people like you who are going to sit there and disrespect her.'  
As NSW Police sources told Daily Mail Australia a formal investigation is 'definitely' under way into Wednesday's incident.
'I missed my stop because I wanted to stay on and make sure they were OK,' said Ms Eden, who was on her way home to Mascot.
As for Ms Eden, she told Daily Mail Australia she was already overwhelmed by positive comments she had received online, having posted the video just yesterday.
'Good on you for sticking up for whats right more people should be doing the same,' wrote punter Rachel Lambert.
'Well I don't know you but thank you, thank you for understanding,' said Shahiq Sarkar.
'I hope someday when you need help and are boxed in a corner someone as bright as you is there to support you just like you did for those poor souls.'
'We really need to look for the best in people and understand that it's a few rotten apples who try to spoil the lot.'
'All the best wishes for you.'
One comment even asked 'RU single? Lol'.