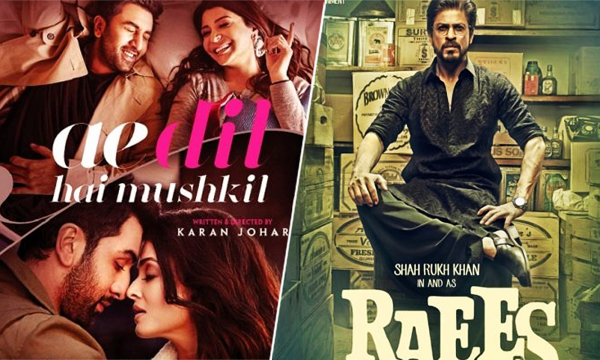 Just in: The decision to ban Bollywood movies in Pakistan has been delayed in light of the Quetta Police Training College attack in which 61 security personnel were killed.
Pakistani exhibitors had decided to lift the self-imposed ban on screening of Indian movies in Pakistan today (Tuesday), revealed a leading cinema owner to Express Tribune, however, the ban has now been delayed on account of the Quetta tragedy.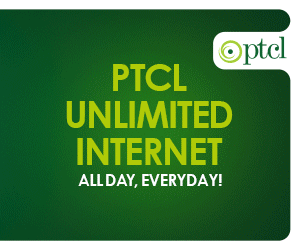 ---
It was clarified that the movies were merely 'suspended' and not 'banned' and since there was no intervention by government, exhibitors have taken a decision themselves to halt the Indian movie screening in Pakistan. This happened post ban on Pakistani artists by Indian Motion Pictures Producer's Association (IMPPA), earlier in October.
MNS leader Raj Thackeray recently announced a safe release of Indian movies featuring Indian artists in India however, the filmmakers were forced to give INR-50 million as penalty to the Indian Army.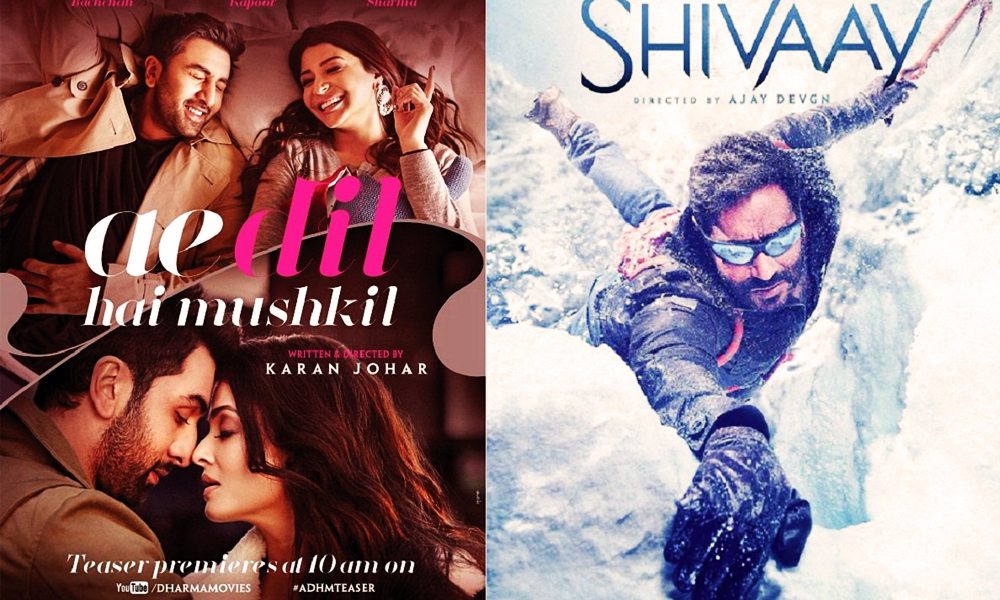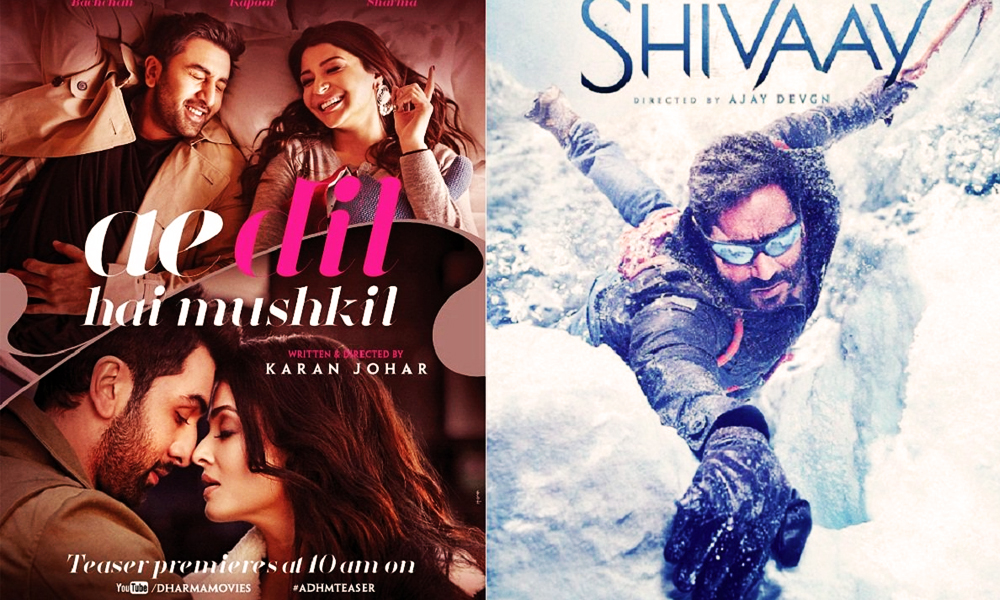 Music, art, and culture have no boundaries and the decision to resume Indian film screening in Pakistan has been taken in the wake of promoting peace and unity in the country.
Cinema owners faced tremendous losses post-Ashura and the situation aggravated post –surgical strikes in Kashmir. Cinema owners and exhibitors have since then met thrice to discuss the possible consequences and suspension of Indian movies.
A panel of exhibitors met on Sunday and a brief discussion then occurred on Monday after which exhibitors have all agreed to resume screening of Indian films on Tuesday.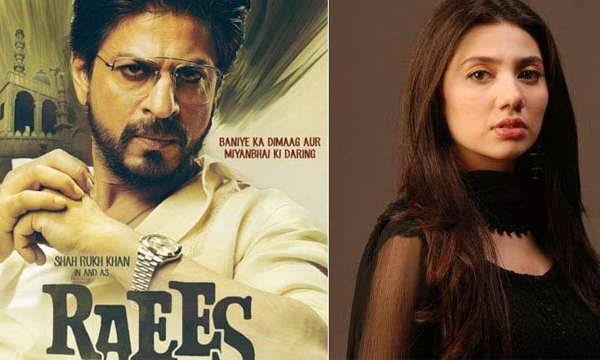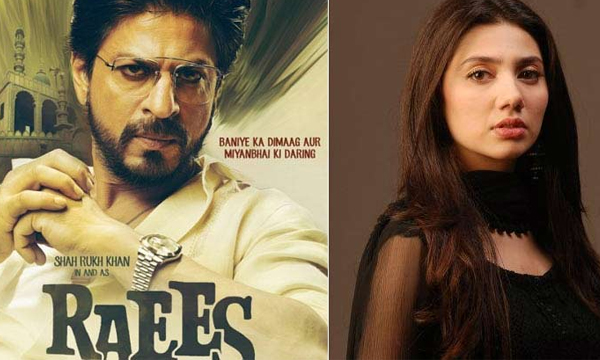 "Indian Army's statement is a good enough evidence for the change in perspective on the other side of the border. So is the release of Fawad Khan's film in India," said a cinema owner in the meeting.
A leading distribution firm in Pakistan told Express Tribune that the films had to be resumed as Bollywood movies made for a large chunk of Pakistani Cinema's revenue.
Ministry of Commerce has issued Ajay Devgan's Shivay and Karan Johar's Ae Dil Hai Mushkil NoCs and Shivay is all set to be previewed by the censor boards.
Razzaq Khuhwar, Secretary of Sindh Board of Film Censors stated, "The govt has issued the NoC for Shivay. We are set to screen or tomorrow for certification. "
"We will accept and preview Indian films, if and when they are submitted for certification," Chairman of the Central Board of Film Certification, Mobashir Hasan said.
Social media, however, was outraged over this decision- see how Pakistanis reacted:
Cinema owners show their solidarity, banned Indian movies from cinemas nation wide #PakistaniCinema

— Iqra Beyg (@iqra_me) October 24, 2016
Celebrities' Take on Pakistani Artist Ban in Bollywood & Indian Movie Ban in Pakistan
Ever since tensions erupted between the two nations, there have been many celebrities who have spoken upon the controversy- some have supported the ban of Pakistani artists while others have expressed remorse.
1.Wajahat Rauf
Pakistani film director Wajahat Rauf, whose latest flick Lahore Se Aagay is creating quite the buzz, had the following view on the Ban on Bollywood movies In Pakistan.
He said,
"It's a good opportunity for Pakistani filmmakers and the Pakistani cinema but it is also an added burden on them, they would now have to come up with more films."
2. Ajay Devgn
Actor-filmmaker Ajay Devgn said that the "Indian film industry is scared of politics because if a person speaks against any political party, his film will be prevented from releasing."

"We are very vulnerable where politics is concerned. Where nationalism is concerned, I don't think it (Bollywood) is divided… We want to stay away from politics because we are vulnerable. But when it comes to the nation, there I stand by it. But when politics is concerned, sometimes you say it, but most of the time you stay quiet because of fear," Ajay added.
Nobody can deny one good thing about the industry is we never had any issues with religion. We have Hindus, Muslims, Parsis, Christians everybody working under one roof. We celebrate every festival together. We never had any problem in our industry. If films can influence the society then it should begin from here.  "Film industry is divided like our society, but when religion is concerned we are not divided," he added.
3. Shafqat Amanat Ali

Fuzon band singer Shafqat Amanat Ali had appealed for unity and peace- he was of the view that art and music have no boundaries.
Music, art, culture, language, costumes, food habits and mutual love of a people stemming from the same civilisation can neither be demarcated nor divided
4. Abhay Deol
Actor Abhay Deol recently came up with a very strong statement about the ongoing controversy related to release of 'Ae Dil Hai Mushkil' starring Pakistani actor Fawad Khan. "If you want to ban anything to do with Pakistan, then go the distance. Don't just ban filmmakers. Why are you doing a half-hearted job?,"
"They are not banning businessmen from making business. So, if you really mean what you say, then go the distance. Then I will take you seriously. Right now it is not looking like you mean it, it just looks like it gets you a lot of publicity and makes a lot of noise. I see one little thing looked at and banned and another part being left. Sounds hypocritical to me," he added.
Pakistani Dramas to be Banned in India: Bollywood Stays Divided
5. Zoya Akhtar
Director Zoya Akhtar shared the same sentiments and stated, "It is very unfortunate that a film and a filmmaker gets targeted like that. He didn't do anything wrong, he has not broken the law. Visas are being granted by the government, it's legal for people to work here. He shot the film at a time when the situation was pleasant".
Times of India reported what Actress Kalki Koechlin said, "I don't want to add fuel to the fire because this thing has been going on for a long time. I personally think that we live in an international world and we have Indians living all over the world. If we asked all those NRIs to come back to India, then we would have nowhere to put them."
Stay tuned to Brandsynario for the latest news & updates.