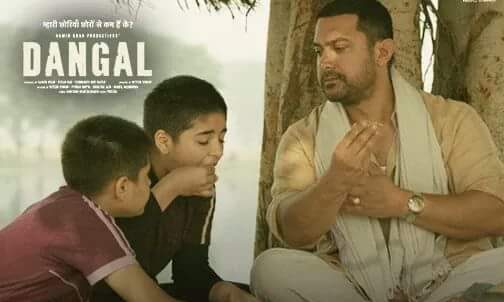 It has been more than two months since Pakistani cinemas slapped a ban on Bollywood movies in the nation! Due to the temporary boycott, the entertainment industry is paying a heavy price and is suffering from a drastic loss.
Meanwhile, movie-buffs are no more interested in solely watching Pakistani films and are now demanding an uplift on the ban on Indian movies.
A report by The News reveals that the cinema authorities are facing the colossal challenge of attracting crowds to the theaters, generate revenue to bear expenditures and also keep hold of their human resource.
"On average, over 50 Bollywood movies are exhibited in Pakistan over the year whereas around 15 Pakistani films are produced of which hardly 2 to 3 films are able to perform well and recover their cost", said Zoraiz Lashari, Chairman All Pakistan Exhibitors' Association.
Unfortunately, the dire situation has led to the downsizing of hundreds of employees and have put billions of investments for upcoming cinema houses at risk. 
Even Hollywood movies have failed to engage the cinema-goers. Theaters are now vacant with an audience of mere 12 people, buying tickets for a show.
Meanwhile, a social media movement has kick-stared to demand the screening of upcoming Bollywood flicks, like Aamir Khan's Dangal and Mahira Khan's Raees.
#LiftBollywoodBan @Jerjees @iamhumayunsaeed @vasaych @fahadmustafa26 @AliZafarsays @TheMahiraKhan pic.twitter.com/gqlt4TjVFP

— Boxofficedetail (@boxofficedetail) December 9, 2016
Industry going back each day rapidly. Need to lift ban on Bollywood ASAP. Christmas is coming and its best time.. #WeNeedDangal

— Boxofficedetail (@boxofficedetail) December 11, 2016
lift Ban On Indian Film And Save Pak Film Industry #WeNeedDangal

— Muhammad Hoti-PTI (@M_H0ti) December 11, 2016
#WeNeedDangal , ban on Indian movies has not helped anybody only let piracy progress so remove the ban immediately

— zaryan khawar (@zaryan1994) December 11, 2016
https://twitter.com/AceAttitude/status/808586272080101376
@boxofficedetail cinema authorities should do protest against federal govt.Release Dangal it can break all previous records👍 #WeNeedDangal

— noor 🌙 (@SweeetBloom) December 12, 2016
exactly.. that's why people are loosing jobs and screens closing.. we need ban lifted #WeNeedDangal

— Boxofficedetail (@boxofficedetail) December 12, 2016
I have just these words for Pakistani Cinemas now "Winter is Coming"#WeNeedDangal

— Zafar Abbas Rizvi (@zafarabbasrizvi) December 11, 2016
https://twitter.com/AceAttitude/status/807909345811922944
Music and cinemas should be beyond boundaries

— Shahid N (@skniazi2008) December 11, 2016
Fully right said by GM Super Cinemas Lahore @KhuramGultasab . We need resumption of Bollywoof films! Check Out… https://t.co/RvmG3uhm21

— Zayn Kharal (@_KHARRAL) December 9, 2016
Pakistani Cinema Owners Deny Lifting Ban on Bollywood Movies!
Pakistani cinema is surely going through dark days. What will be its fate if the Bollywood Ban continues, let's wait and watch!
Stay tuned to Brandsynario for more updates!