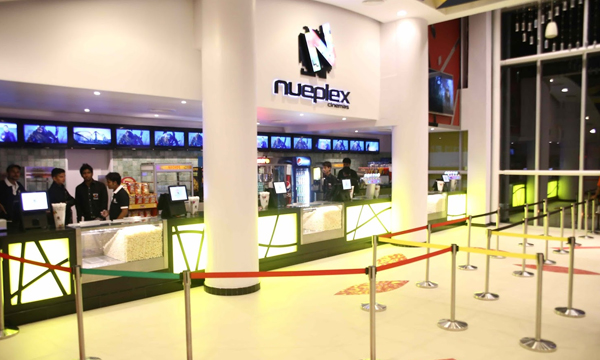 According to earlier reports, Pakistani exhibitors had decided to lift the ban on screening of Indian movies. However, the latest news is that cinema owners of the country have denied lifting the ban and have yet to make an official announcement on the matter!
Chairman of the Film Exhibitor Association Zoraiz Lashari told Dawn Images that he has not declared removing the ban on Bollywood in Pakistan.
"I have never said any such thing, I am not holding any press conference".
However, Lashari appreciated the fact that Fawad Khan's scenes were not cut from Ae Dil Hai Mushkil and has been allowed a safe release in India.
But, the chairman divulged that they will wait to see how thing will turn out in upcoming the days.
"no press conference about the ban being lifted, and we hope the media plays a positive role in making things normal."
What is more, he added that there is a chance Fawad Khan's Ae Dil Hai Mushkil and Ajay Devgan's Shivaay will make it to the cinemas of Pakistan.
 "There is a possibility [of it screening] since the government has issued ADHM and Shivay the NoC."
Pakistani Dramas to be Banned in India: Bollywood Stays Divided
Rest of the cinema authorities also denied lifting the ban on Bollywood movies in their movie theaters.  Read what they all said here!
Mohsin Yaseen of Cinepax Cinemas:
 "Officially there has been no announcement to us from the association but we will meet in a couple of days."
Khorem Gultasab of Supercinemas:
No, I have no idea. There's no news about this.
Jamil Baig of Nueplex Cinemas:
"We've heard it's releasing in India but it hasn't been decided whether it will be screened here."
IMGC Media and Marketing Manager Sabina Islam:
"So far, we're waiting to find out which film the ban has been lifted for. Of course, all films that are submitted will be played, but our agenda is to push the film in which Fawad Khan has been cast."
No statements have been made yet by Nadeem Mandviwalla- owner of Atrium cinema, Karachi and Centaurus cinema, Islamabad.
In another news, it was revealed that the lifting of Bollywood ban has been delayed in Pakistan in light of the tragic Quetta attacks. 
How the tide will turn, let's wait and watch!
Stay tuned to Brandsyanrio for more updates!