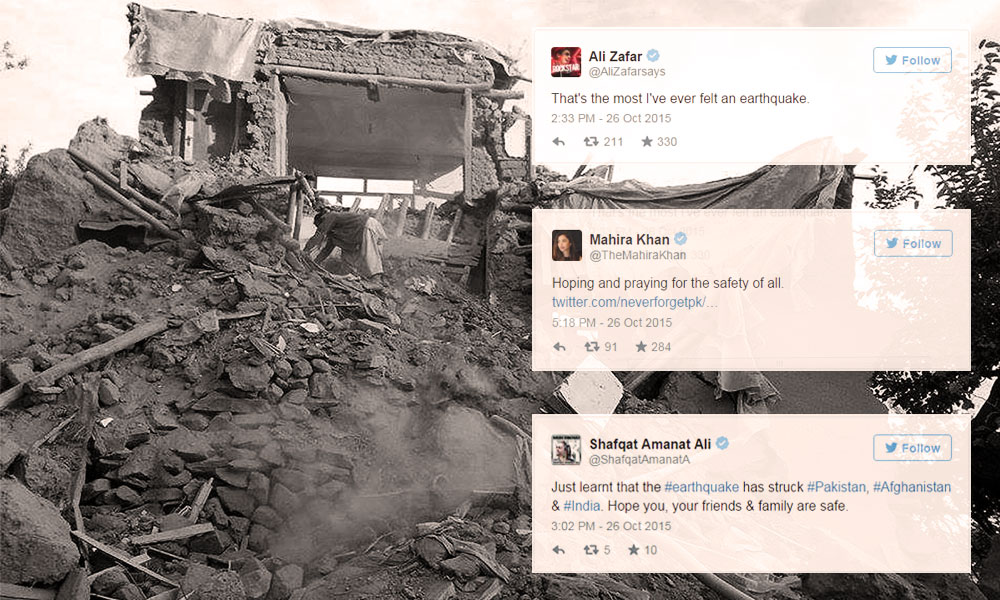 A massive earthquake of 7.7 magnitude struck cities of Pakistan consisting of northern areas of Punjab, Peshawar, remote areas of northern Afghanistan and parts of India on Monday afternoon around 2:00 pm, taking over 250 lives and injuring more than 1000 as a result of landslides, stampede and building collisions.
About half an hour after the first earthquake, a 4.8 magnitude aftershock also struck the same areas. The celebrities all over resorted to social media unfolding their personal experiences, praying for the quake victims and expressing gratitude for being alive.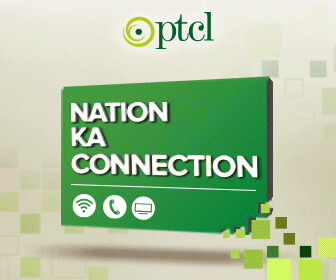 President Narendra Modi expressed his concern for the quake victims and offered assistance where and when needed.
Heard about strong earthquake in Afghanistan-Pakistan region whose tremors have been felt in parts of India. I pray for everyone's safety.

— Narendra Modi (@narendramodi) October 26, 2015
https://twitter.com/narendramodi/status/658582987722719232https://twitter.com/Sabhamid/status/658609836200992768?ref_src=twsrc%5Etfw
Let's have a look at a few facebook posts and tweets by our beloved Pakistani celebrities:
That's the most I've ever felt an earthquake.

— Ali Zafar (@AliZafarsays) October 26, 2015
Dreading the news,nightmare of 2005 reoccurred,bad news kept pouring in for weeks,praying for affected areas.

— Saba Hamid (@Sabhamid) October 26, 2015
Hoping and praying for the safety of all. https://t.co/iJkJw9HyBm

— Mahira Khan (@TheMahiraKhan) October 26, 2015
I was at Peshawar stadium and feel the earthquake shakes. Dressing room cracks and the fear I feel I can't express.. pic.twitter.com/KSPtyzE0C1

— Umar Akmal (@Umar96Akmal) October 26, 2015
Incredibly long intense earthquake tremor after night of deafening thunder lightening,rain.Praying 4 everyones safety.Allah Reham#Islamabad

— Nadia Jamil (@NJLahori) October 26, 2015
[fb_embed_post href="https://www.facebook.com/hiratareen/posts/10156131767280366?pnref=story/" width="550″/]
Just learnt that the #earthquake has struck #Pakistan, #Afghanistan & #India. Hope you, your friends & family are safe.

— Shafqat Amanat Ali (@ShafqatAmanatA) October 26, 2015