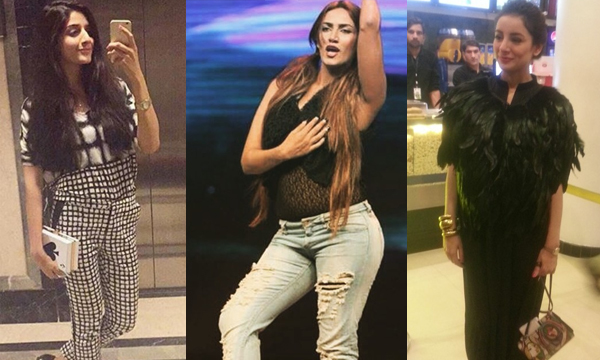 The glamorous lives of our beloved Pakistani celebrities are no less than a crazy roller coaster ride. While often they rule at the red carpet and sizzle in their street style, there are always various questionable looks and glaring fashion missteps that mark them down on the style radar.
Unluckily, even the most famous fashion-forward luminaries are not immune to fashion mishaps.
We decided to take an irreverent peep into some of the most shocking sartorial statements of our favorite Pakistani celebrities for the year 2015. Check out our list some of the most unbelievable fashion offenders that will even make you wonder about their sense of style:
Check out our list some of the most unbelievable fashion offenders that will even make you wonder about their sense of style:
 Javeriya Hanif
Is it us or her gown looks like a taxi?
Meera
Meera cringeworthy, eye-blinding look for LSA 2017 was a nightmare of a dress!
 Hasnain Lehri
Best male model of LSA 2017 was really the worst dressed model of the day!
Mohib Mirza
Velvet waistcoat in this heat? What was Mohib thinking?
 Aamina Sheikh
Don't know what Sheikh was trying to do with an unflattering modern day Cinderella look!
Xahlay Sarhadi
Oops! Somebody wore a curtain on the red carpet.
 Gohar Rasheed
#CreepAlert: Rasheed looks exactly like his character in Mann Mayal: Dark and twisty!
Momina Mustehsan
Not so "Afreen Afreen" today, Momina!
 Hira Shah
Somebody needs to tell Hira she ain't no fairy!
 Momal Sheikh
And there was some banana split spotted on the red carpet too!
 Zara Abid
OMG! Green lantern comes to Karachi!
Mawra Hocane
The front flip coupled with the smokey eye makeup and a bright red outfit receives thumbs down from us!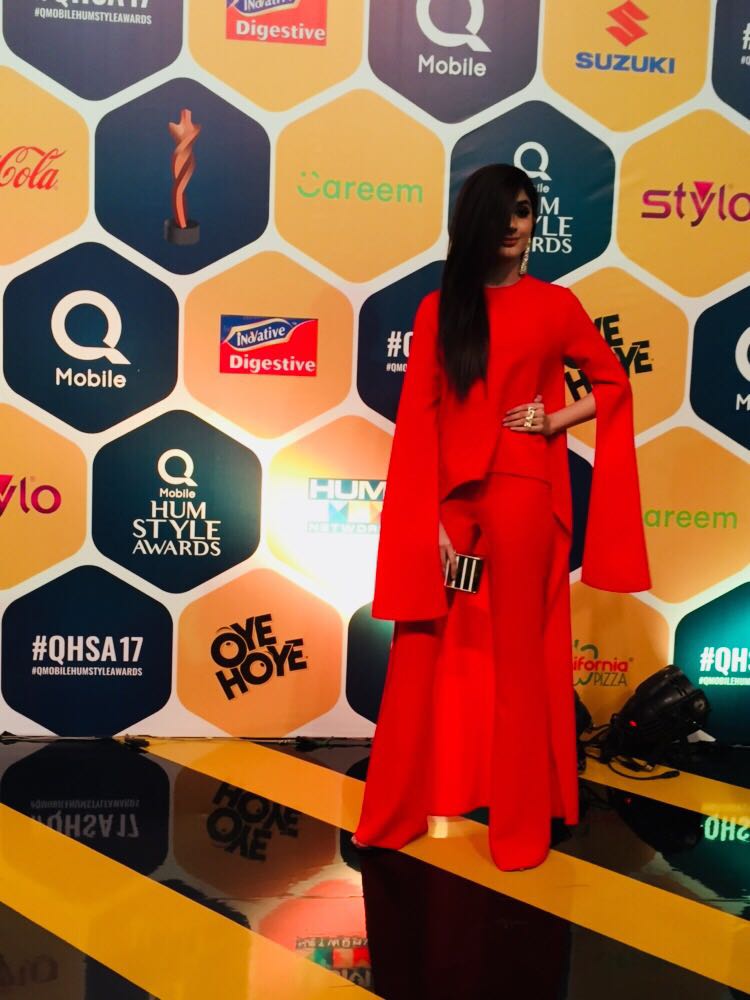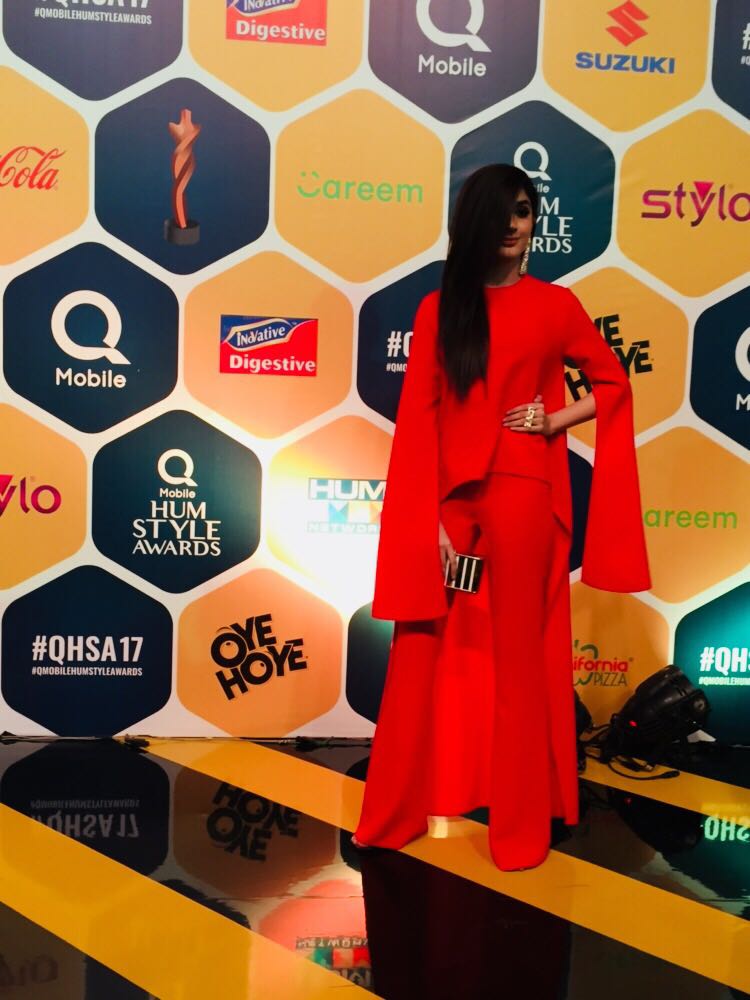 Syra Shehroze
The actress resembled the annoying orange on the retro carpet. We highly disapprove of this bright colored  Syra donned with crimson pumps. What was the star thinking?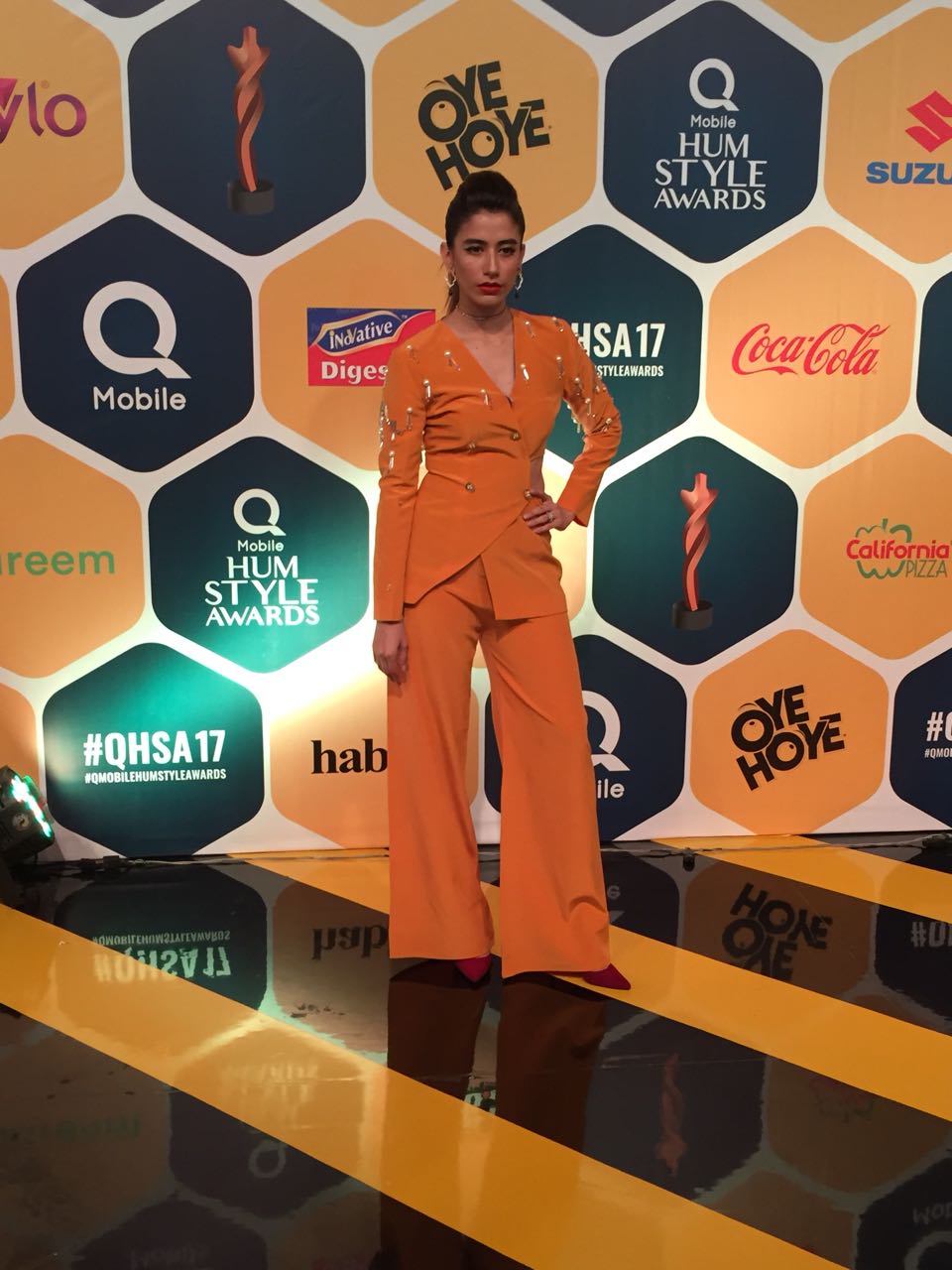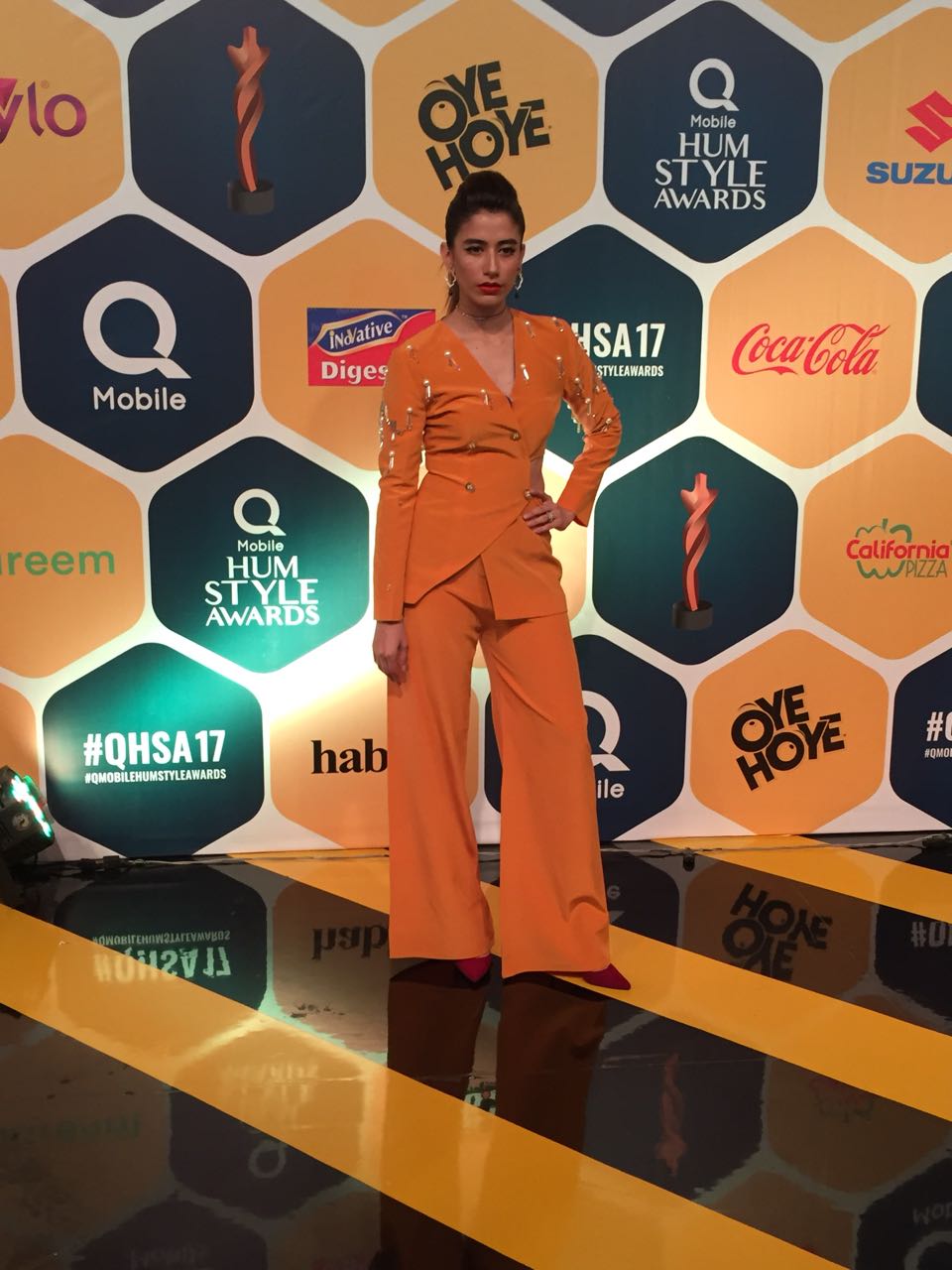 Ali Rehman Khan
The Parchi actor took the bumblebee carpet theme to heart and dressed up like one too!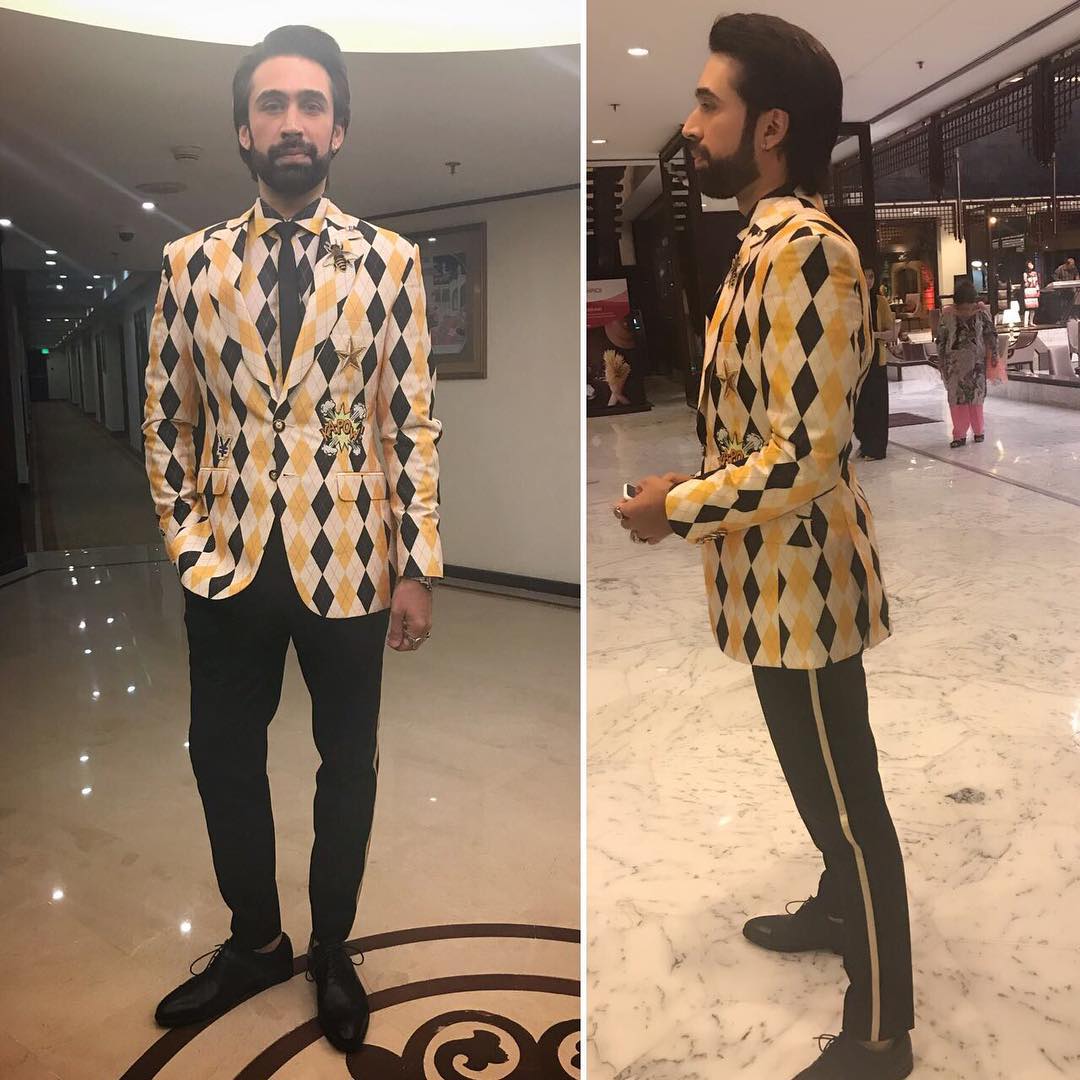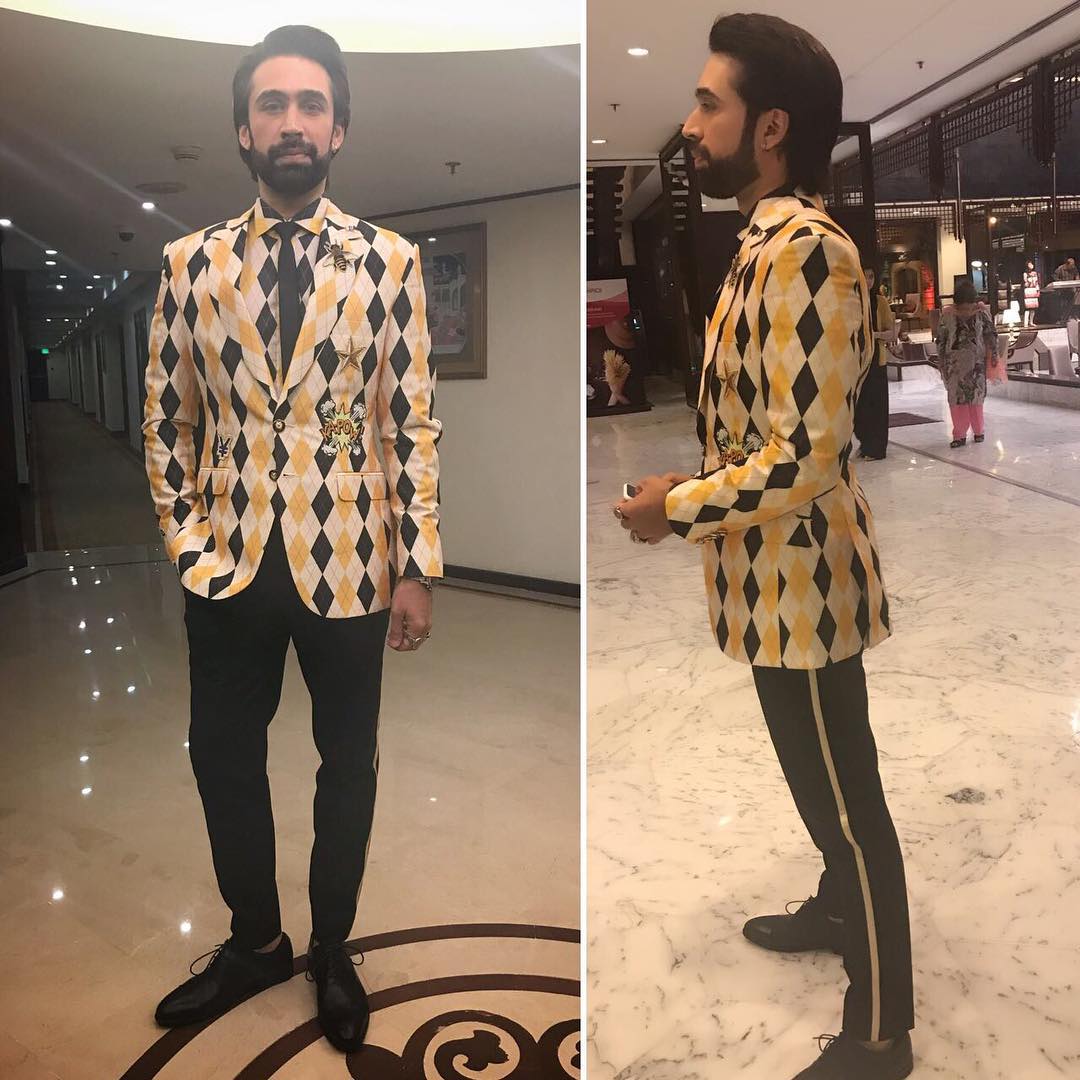 Mira Sethi
Ever seen your favorite desi-desert, the 'Gola Ganda' come to life? Well, now you have.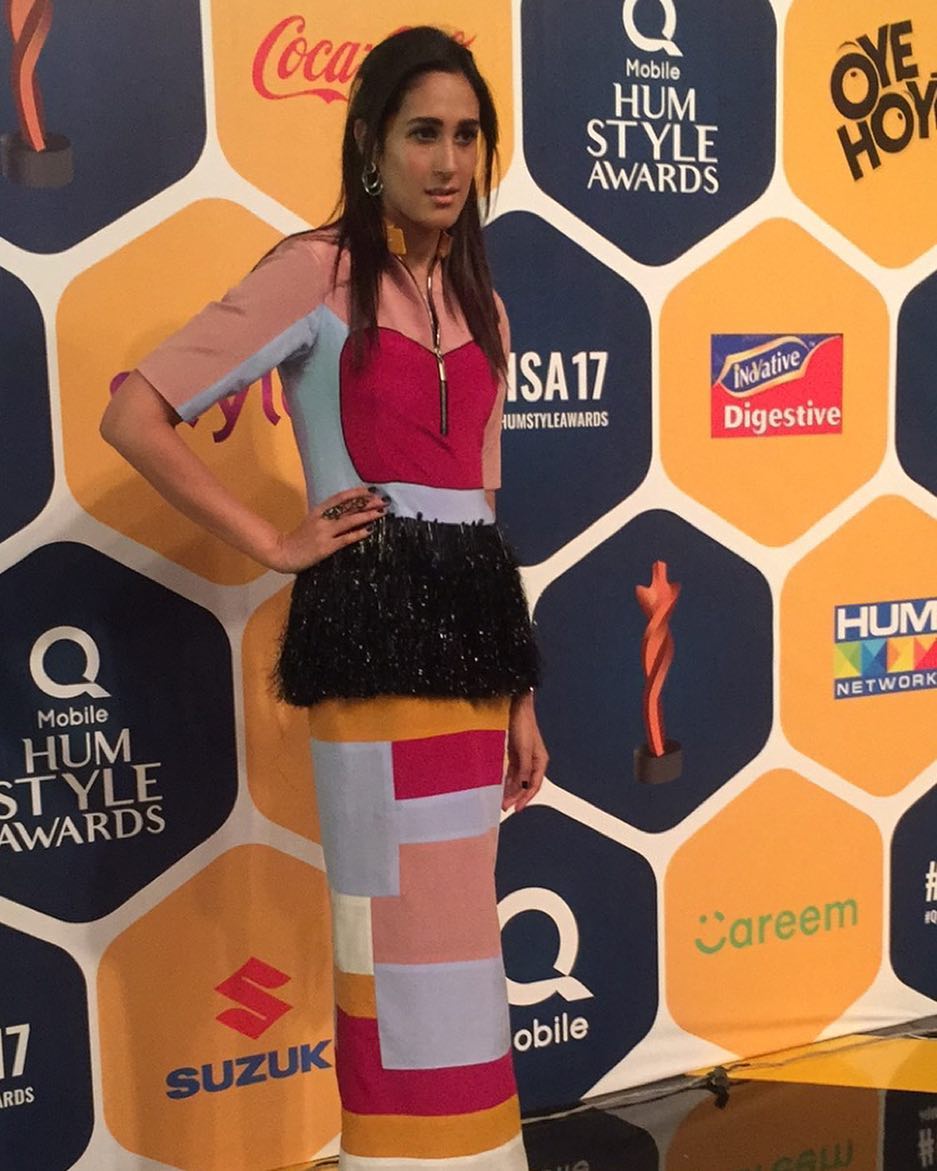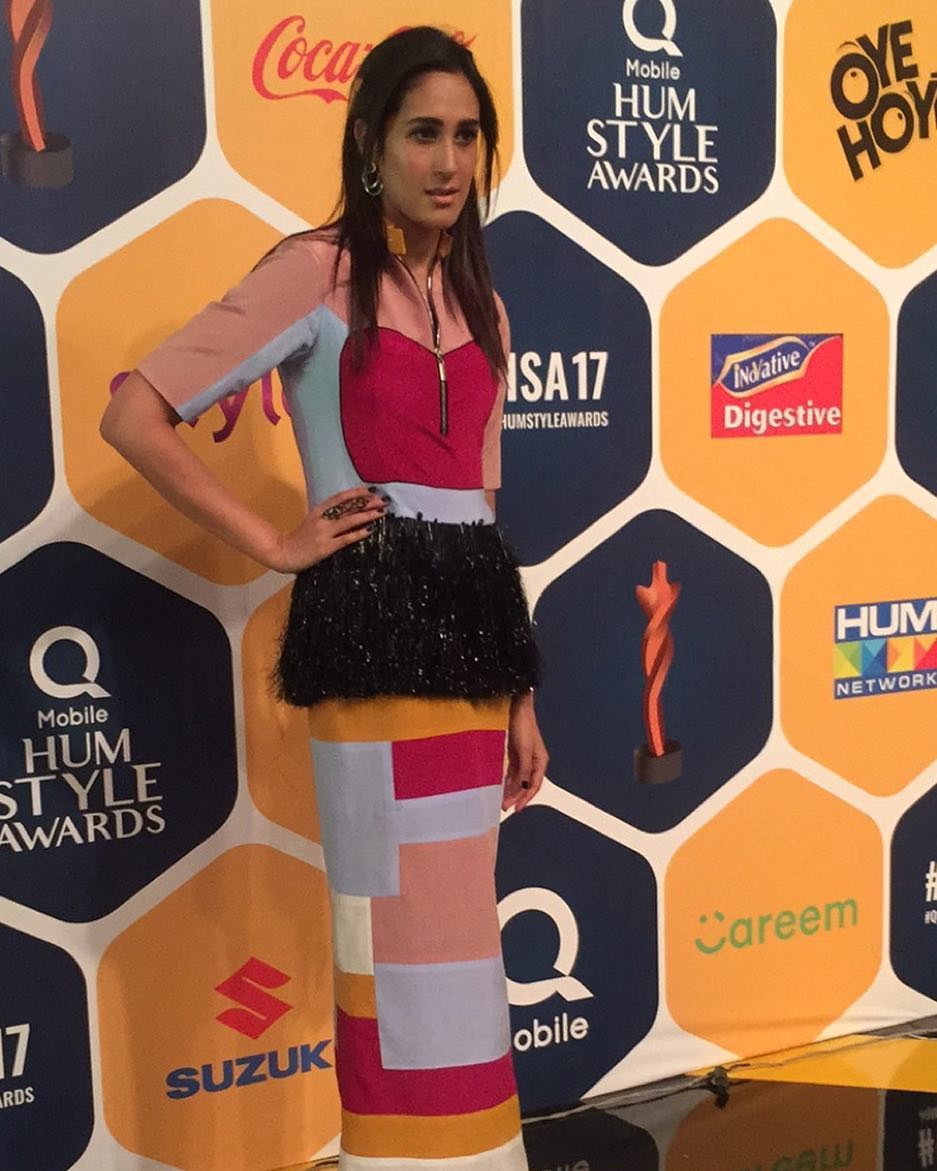 Bilal Abbas Khan
Seems like the actor took his 'Rangrez' character way too seriously. Sadly the star couldn't pull off this Ranveer Singh outfit. Better luck next time, maybe?
 Urwa Hocane
The older Hocane definitely needs a new stylist, the outfit was a mixture of glittery, cutwork and 3D flowers. There seems to be too much going in one dress.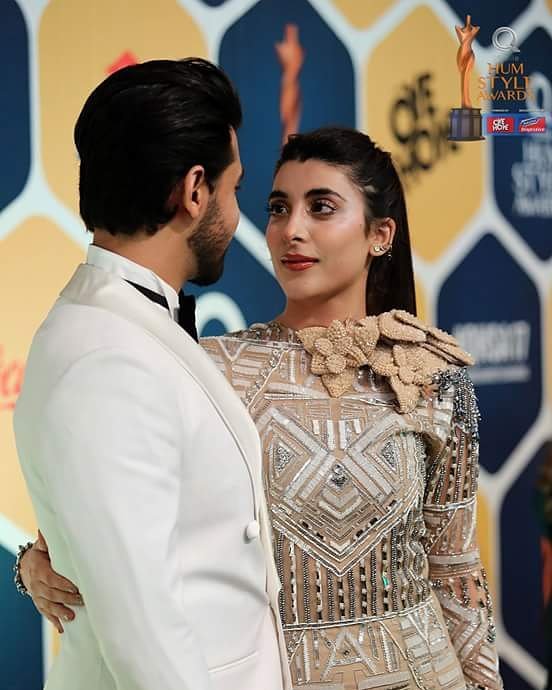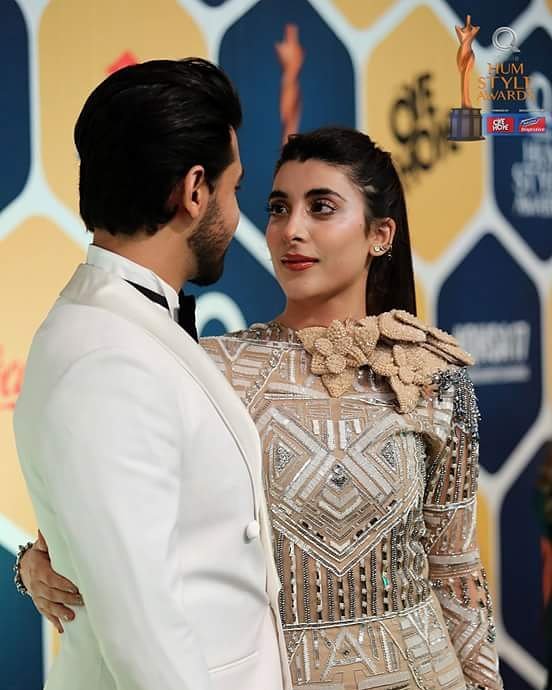 Ainy Jaffry Rehman
This bed-sheet worthy print was not suitable for the Hum Style Awards, we wonder what the delicate darling was thinking.
Hassan Riaz
The designer was spotted at the awards wearing his own label. From the hair to the flowery jacket and red netted shirt, this was a complete and utter disaster!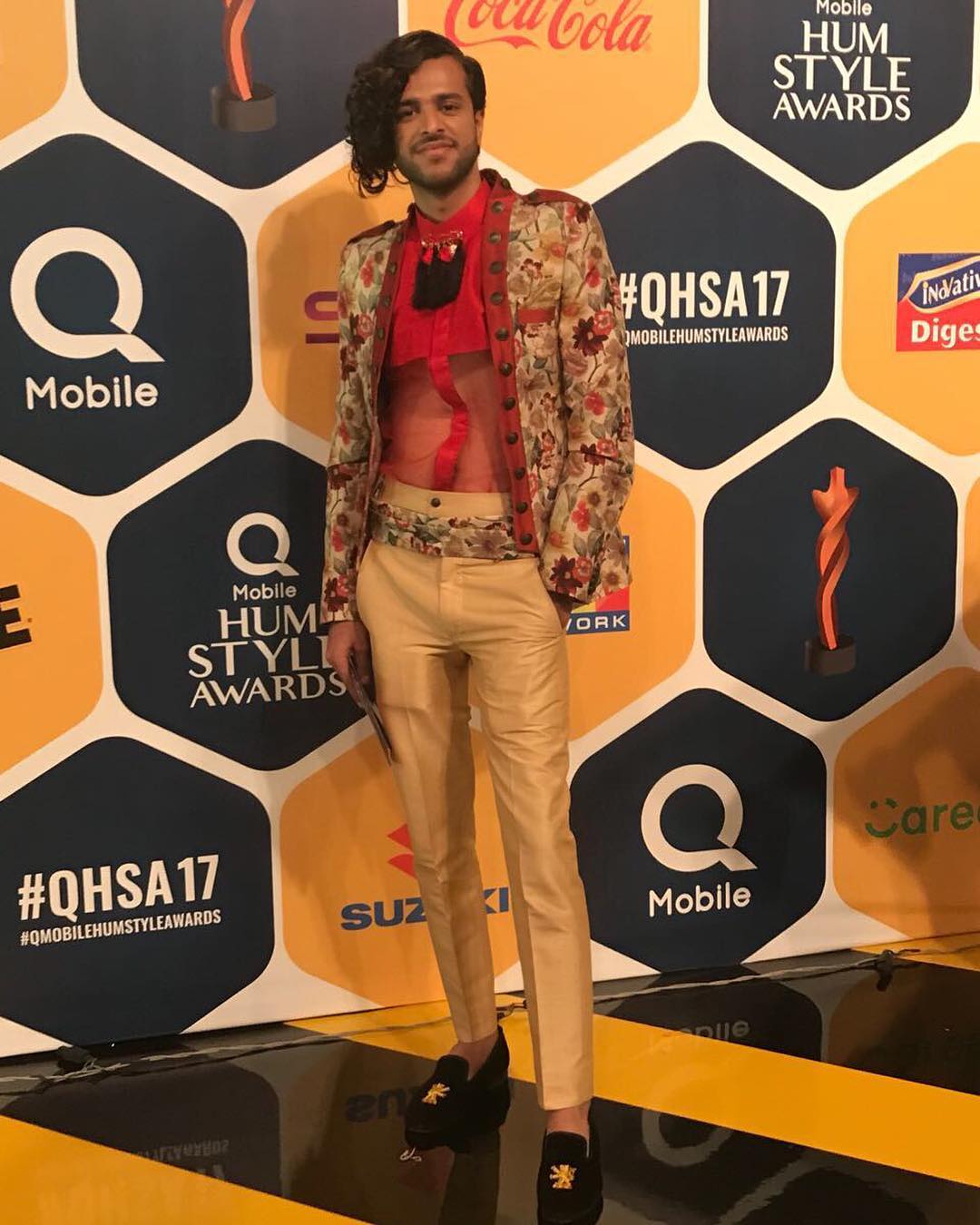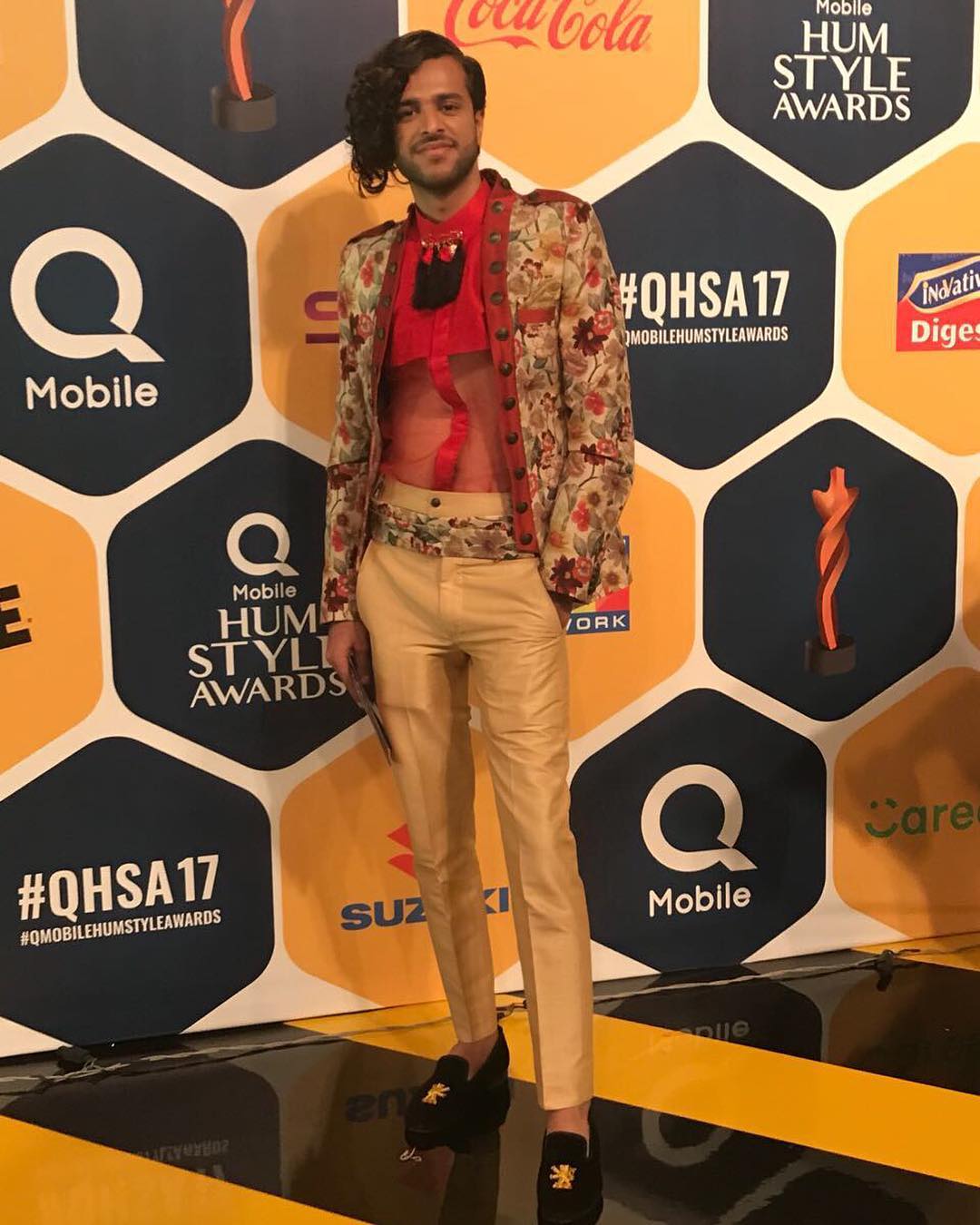 Mahira Khan
Might be hard to believe, but even one of Asia's top sexiest women can have dire fashion days! Attending Ho Mann Jahan's promotion at Institute of Business Management (IoBM), Khan faced a drastic style demotion and Feeha Jamshed's Beatle fruit outfit  seemed more like a sad sleeping suit on her.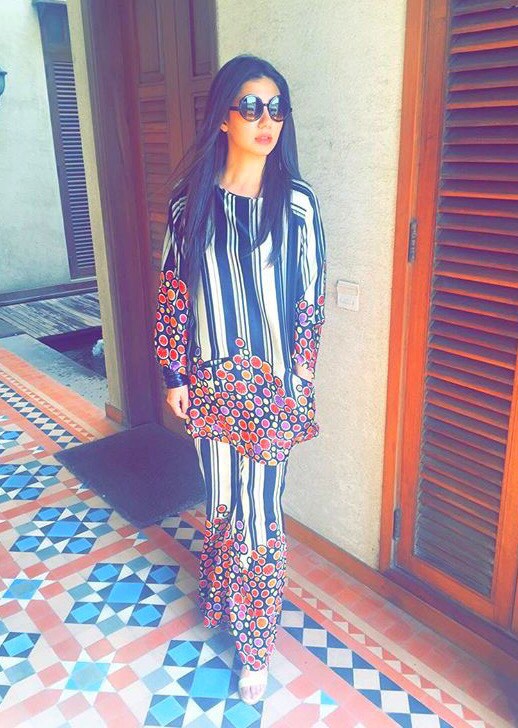 Nadia Hussain
Apparently, Nadia Hussain at the Lux Style Awards 2015 was trying desperately to class things up but found an odd carrot-y curtain and weaved a gown out of it!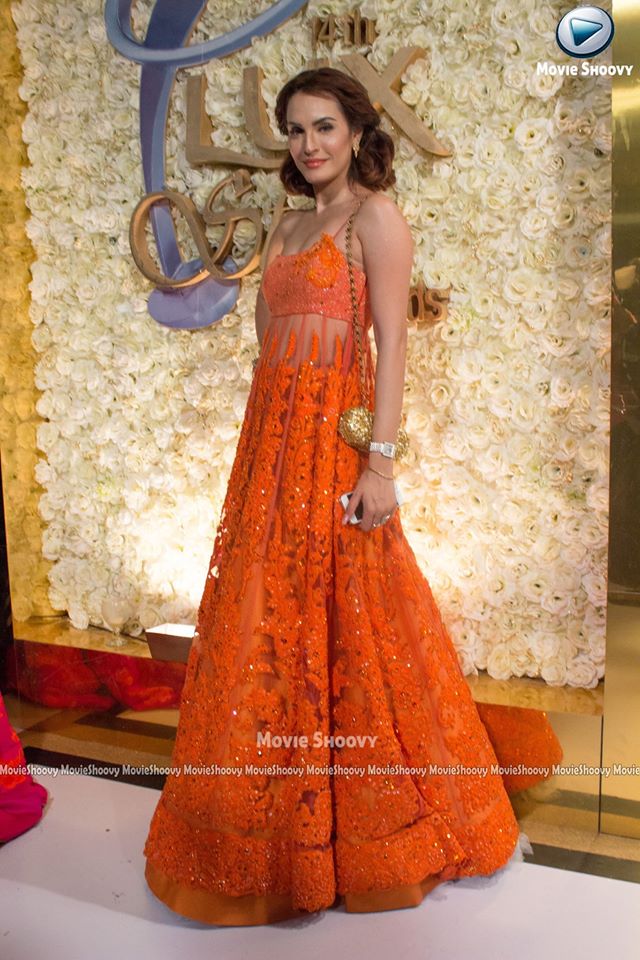 Aamir Liaquat
Eek, Aamir Liaquat needs to fire his stylist for his Inaam Ghar show once and for all! If only we can un-see him in this superman tee with those blood-red velvet pants!

Recently, he was spotted wearing a spider-men belt! Somebody needs to tell him that he should stick to wearing Kameez Shalwar only!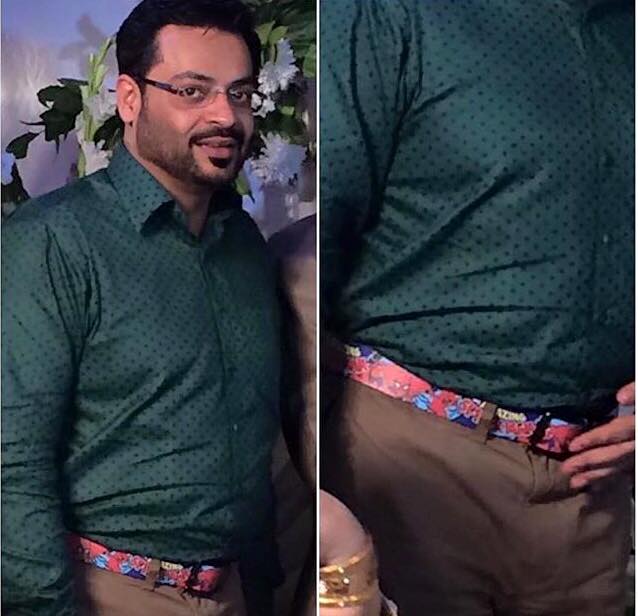 Waqar Zaka
Behold! Waqar Zaka as a walking definition of "Clown Couture".  Successfully making everyone cringe in his multi-cultured attire, he truly bagged the worst dressed human of the year award!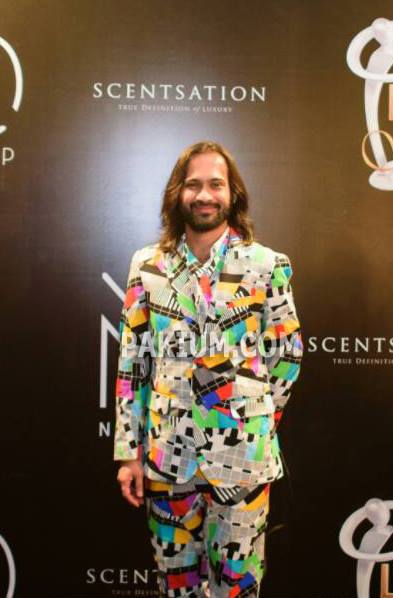 Komal Rizvi
Komal Rizvi was spotted at the launch of Tabassum Mughal's Luxury Formal Collection by Al-Zohaib at Café Flo in a floor-length pleated skirt paired with a simple blue top from Tabassum Mughal's collection. While the dress, on its own, is chic but Komal's hairstyle simply ruined the day for her.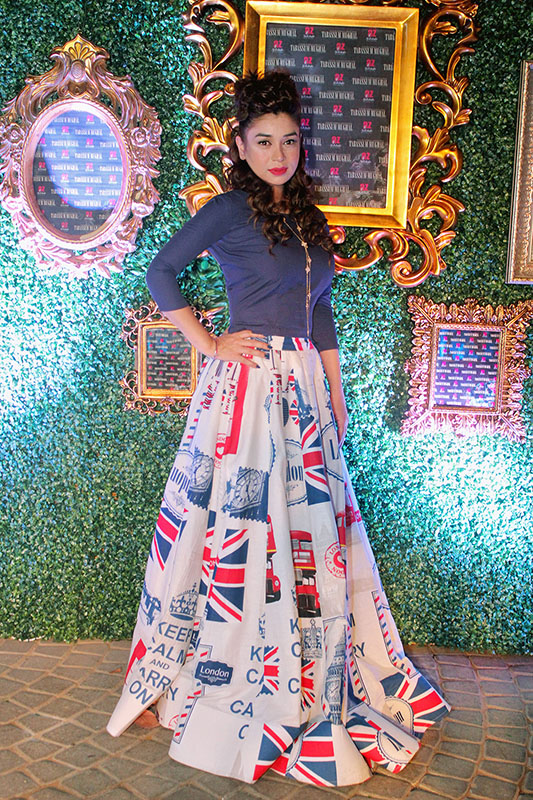 Sajal Ali
Is it we, or Sajal Ali hopped straight out of bed with a bad hair day at the Karachi premiere of Spectre? Maybe, she was feeling way too lazy to glam up for the event!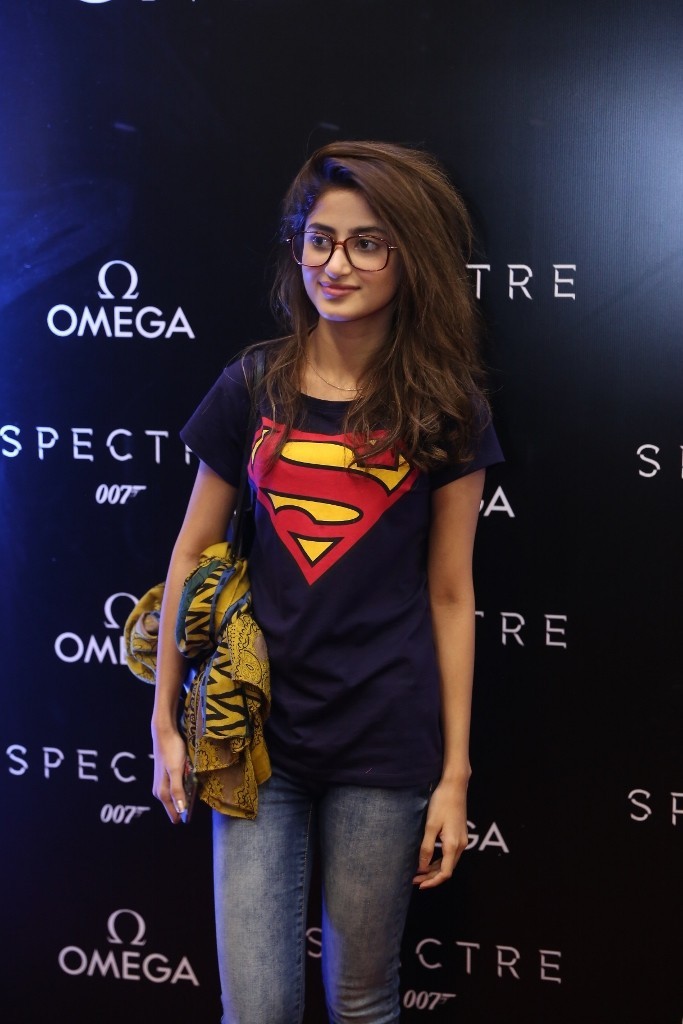 Rizwanullah
The leading fashion designer Rizwanullah made everyone laugh out loud at  Fashion Pakistan Week 2015 Day 2. Sheila Chatoor's bizarrely swollen pants paired with an appalling velvet maroon blazer turned out to be a pure torture for a red carpet look.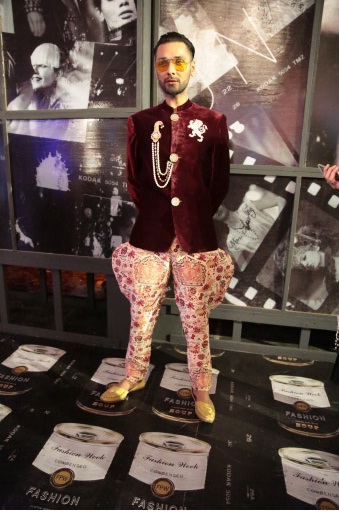 Frieha Altaf
The CEO of Catwalk Productions and a supermodel of her time,  Frieha Altaf's style statements are always bold and something to look forward to. Unfortunately,  The diva's glammed up look for an event fizzled out in an ill-fitting and rather mismatched formal wear by Nida Azwer.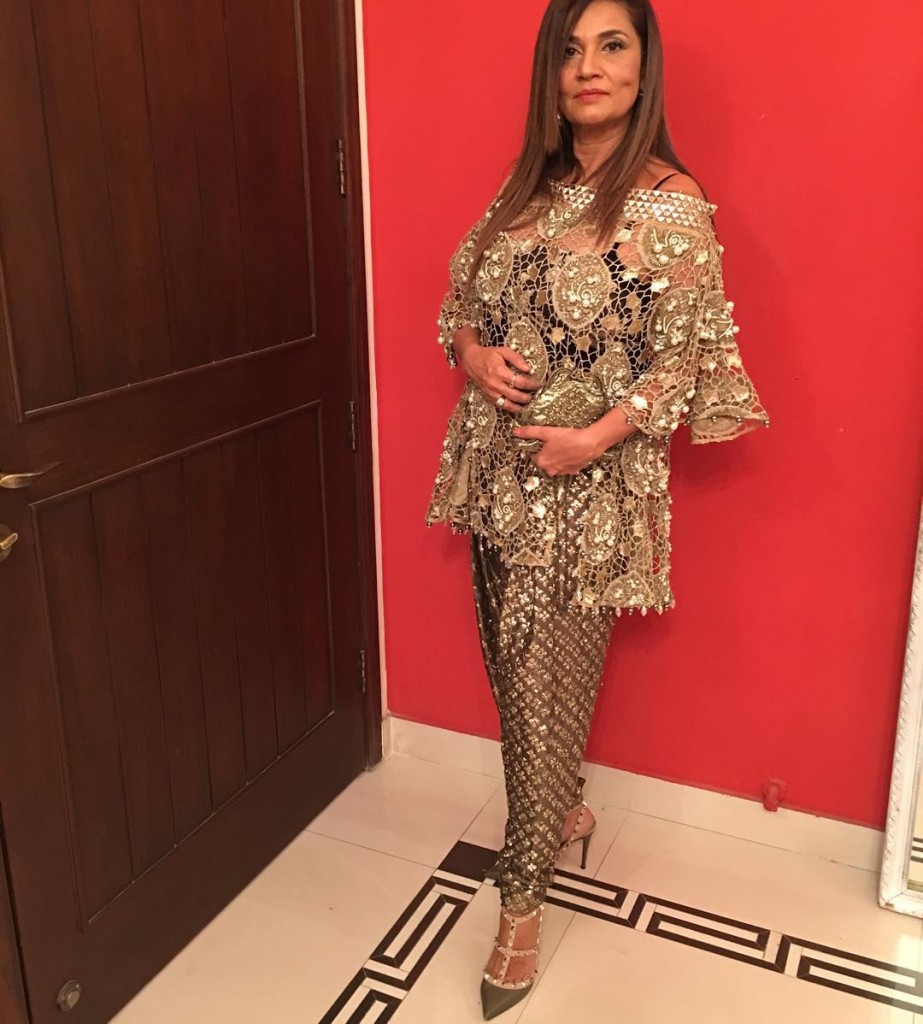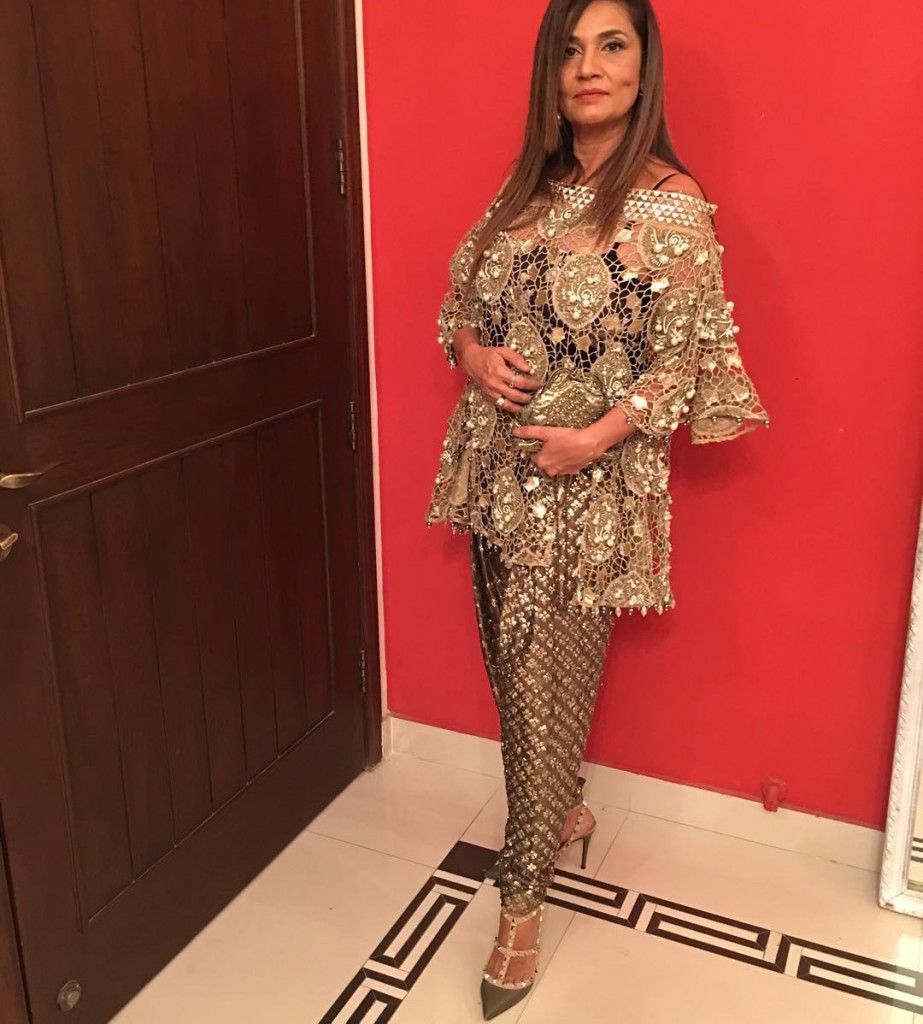 Hamza Ali Abbasi
Seems Hamza Ali Abbasi gussied up for some fancy dress party at the HUM TV Awards 2015 and dressed as Jesus to compliment his holier-than-thou attitude!

Mawra Hocane
Mawra might have been trying to appear all chic while snapping a selfie in that dress. But that mish-mash of black and white patterns ended up being dead tragic for a look!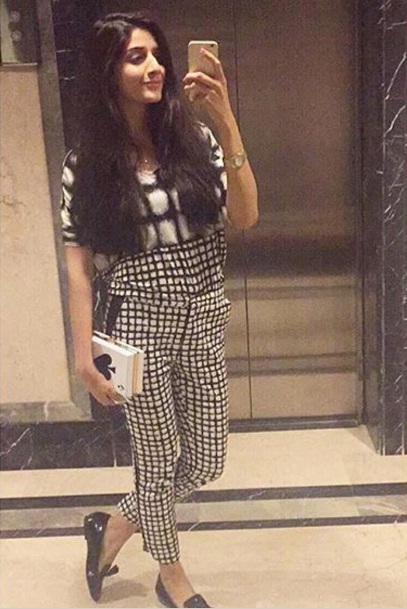 Ali Xeeshan
Ali Xeeshan, having credits of styling the Hollywood singer Rihanna, made a fool out of himself at the 2015 Lux Style Awards by donning what seemed like a sequined over-sized brown comforter! Plus, those sunglasses made him look like an owl.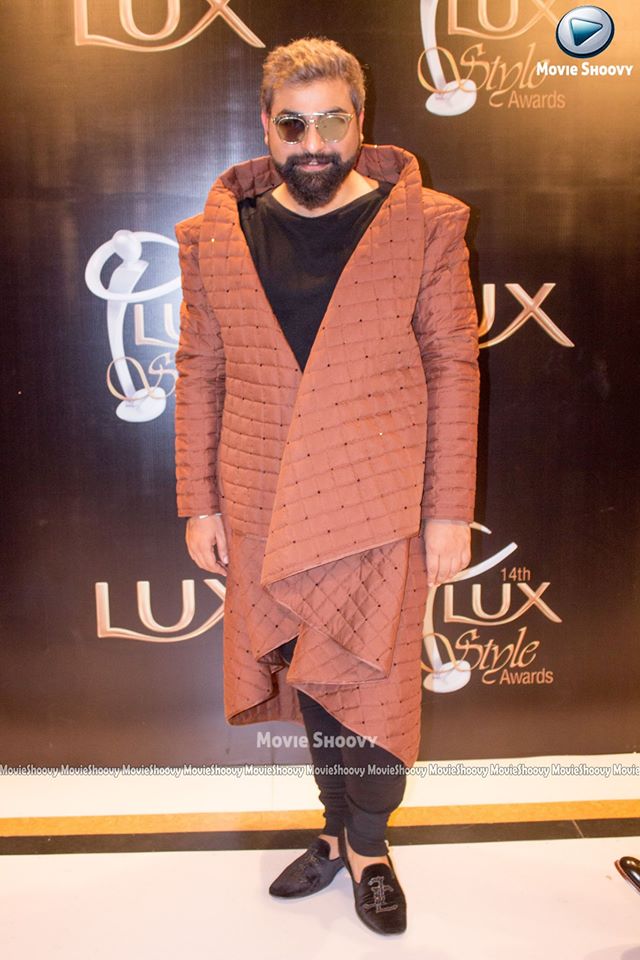 Sarwat Gilani
We can't figure what Sarwat Gillani was trying to do with her voluminous gown that must have created a lot of trouble for people passing around her. The actress looks like something out of 'The Addams' Family'. Hello, Morticia Addams!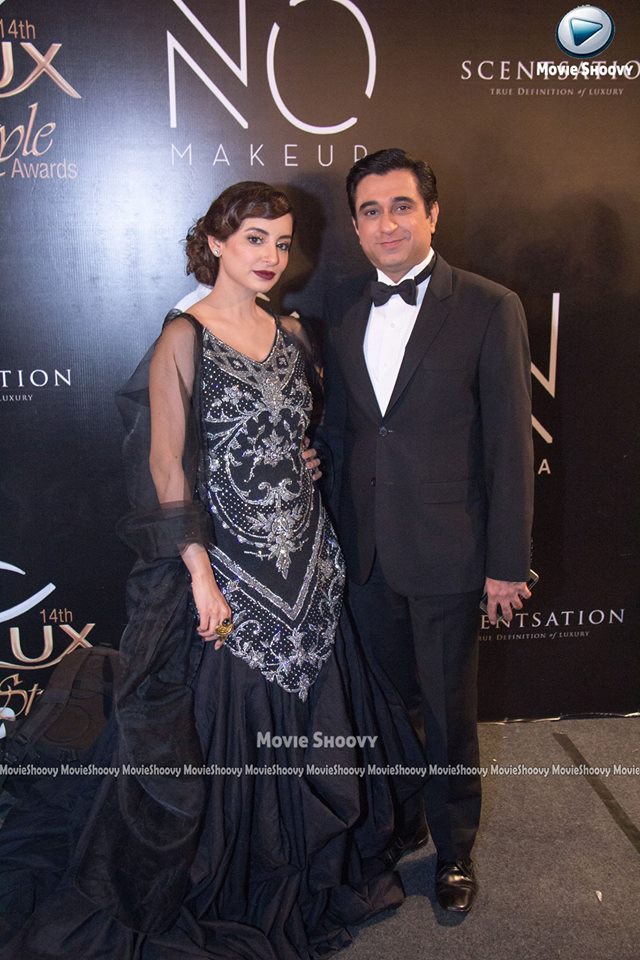 Once again, Gilani failed to impress in a crow-like outfit at a launch event.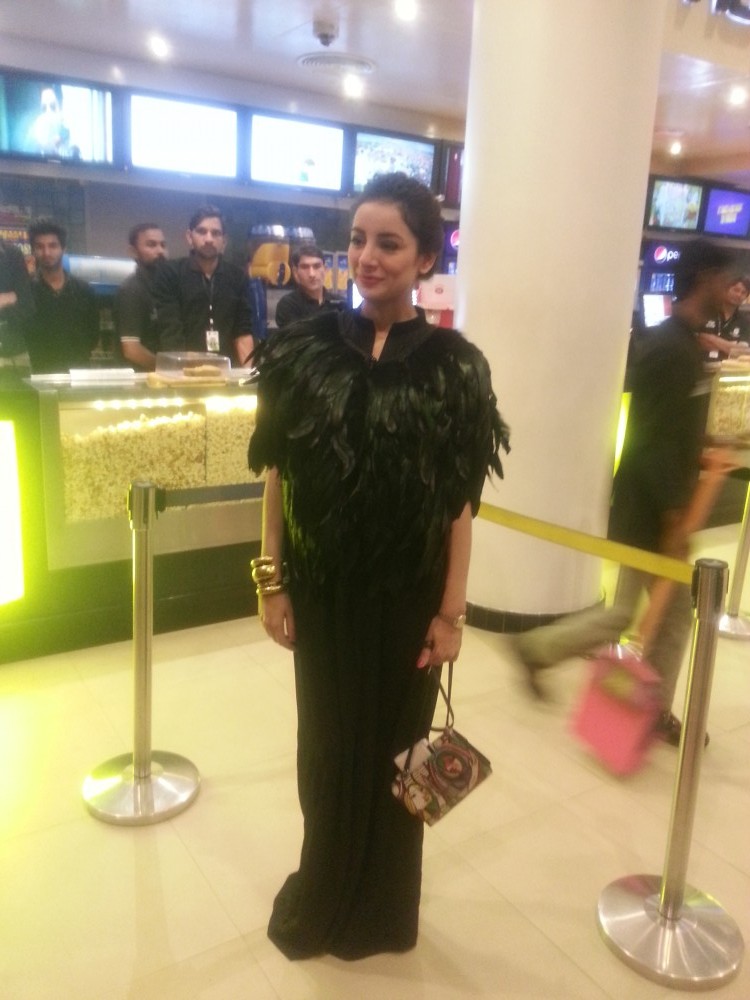 Moammar Rana
Did Moammar Rana wear something out a girl's closet at the LSA 2015?  His bared shaved chest and sparkly girly kurta  looked like he was trying far too hard.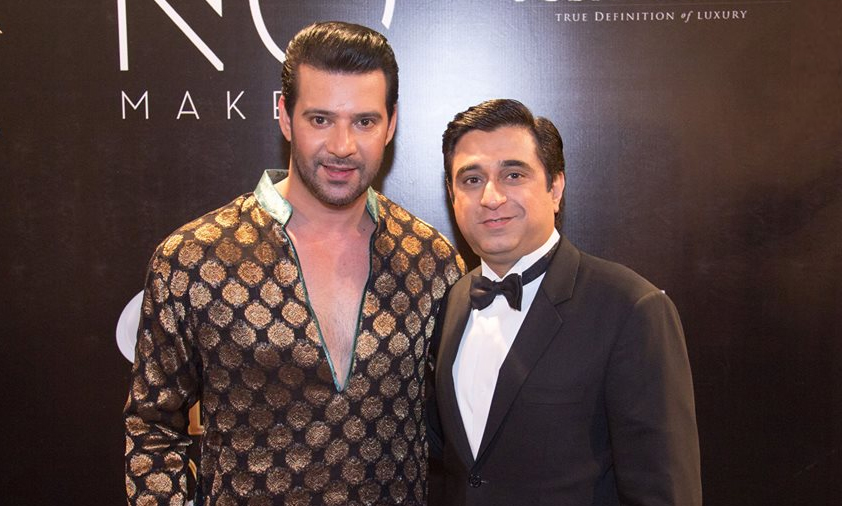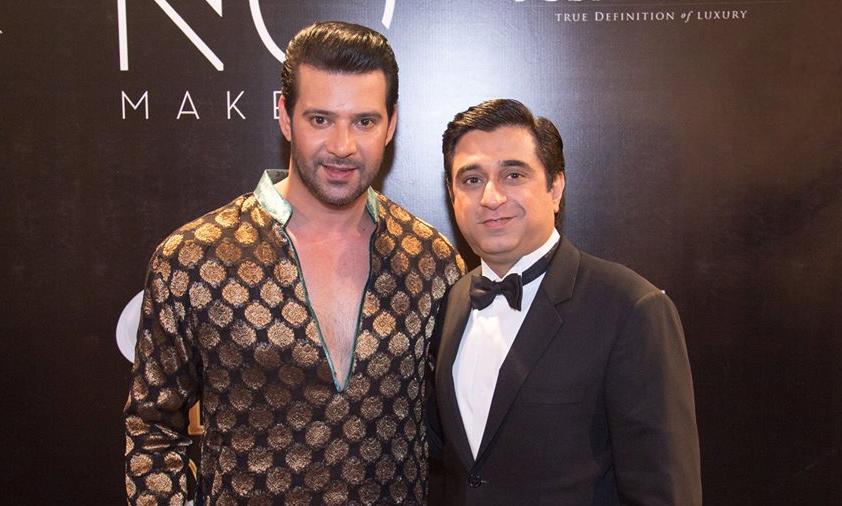 Amna Ilyas 
Usually dressed to impress, this super model disappointed big time with a half cape half suit black ensemble that did nothing to flatter her toned body and dusky complexion.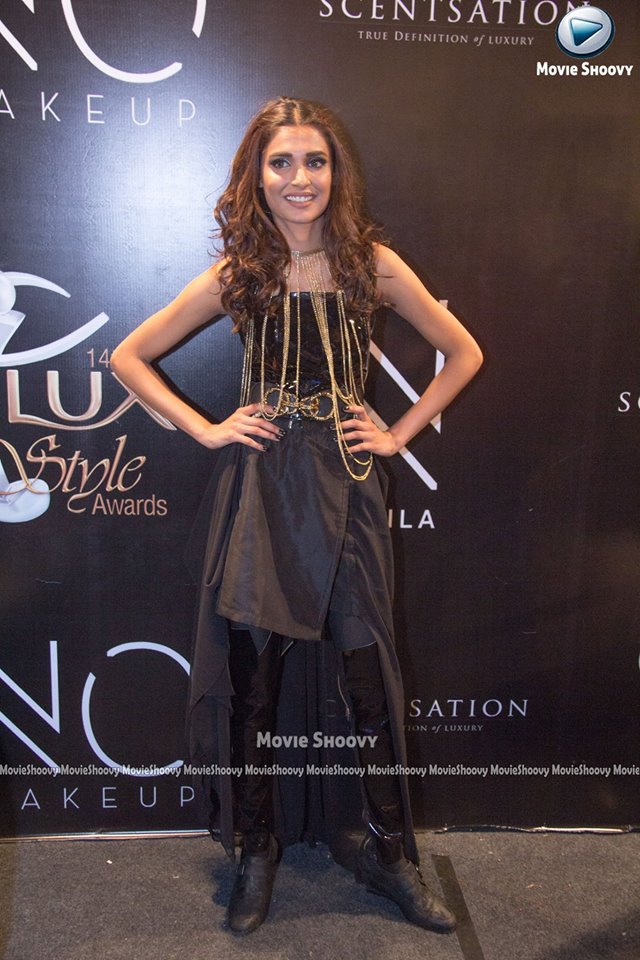 Armeena Rana Khan
Is that Armeena Rana or a human-sized banana? We simply can't' decide. Can you?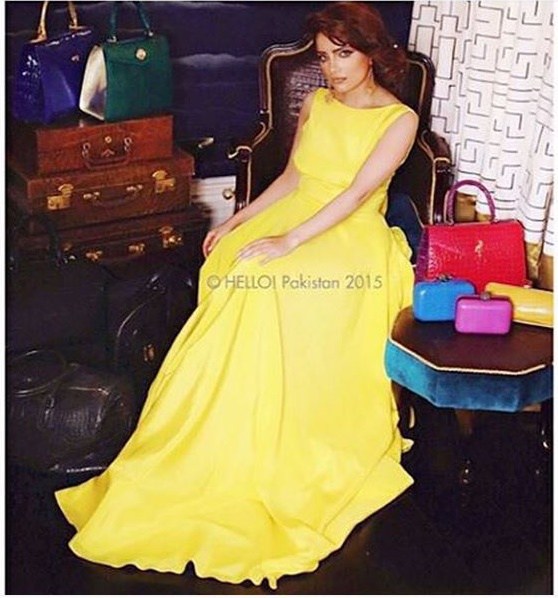 Sabeeka Imam
Perhaps Sabeeka took the whole Snow White aura way too far at Lux Style Awards.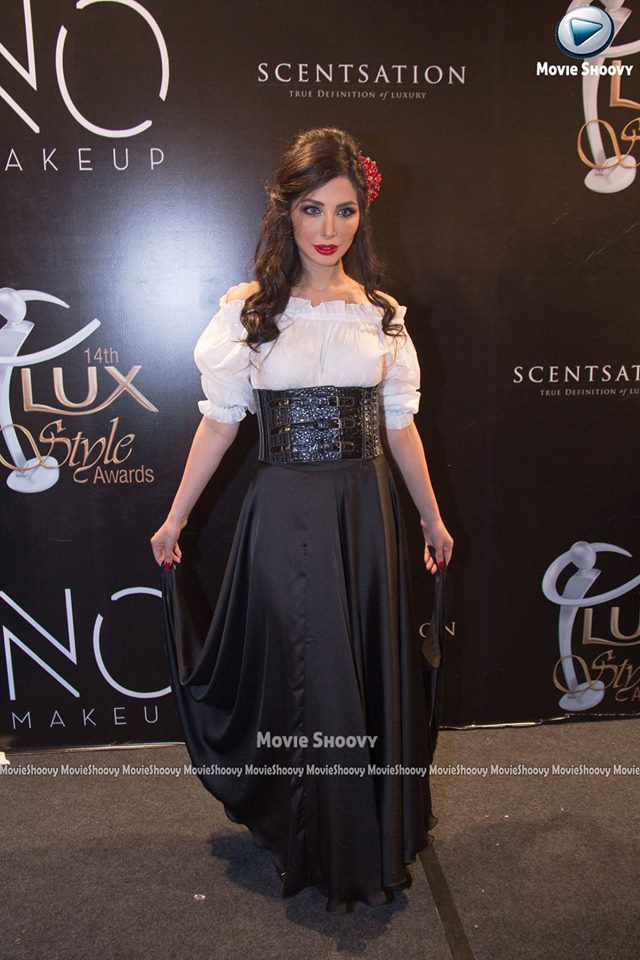 Mathira
Enough said already! We dont even want to get into the details of how wrong this image is!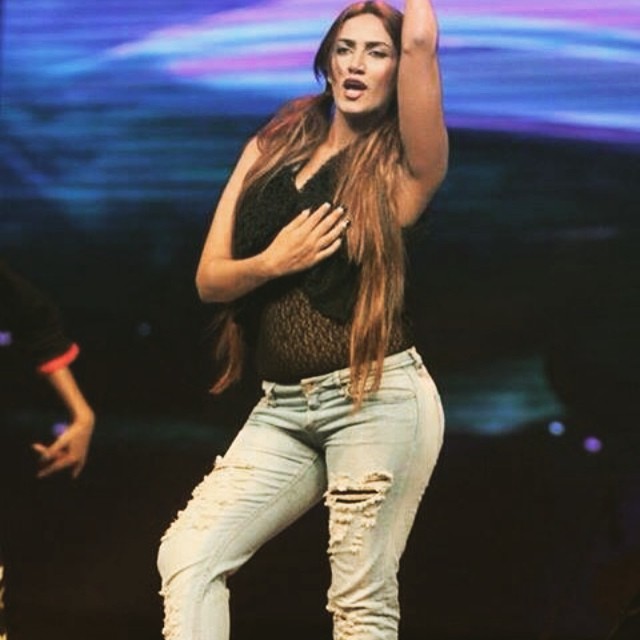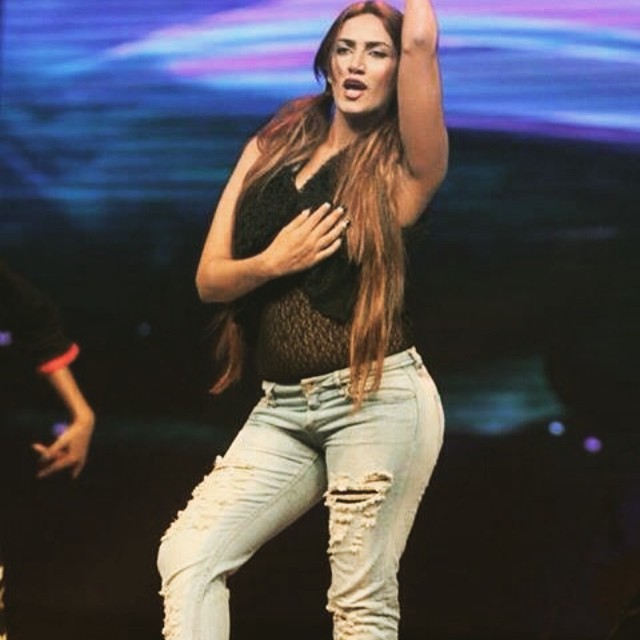 Image Sources:
Moovy Shoovy
Hello Pakistan
Inam Ghar Facebook Page
Celebrities' respective Facebook pages
Are we missing someone? Let us know in the comments below!
Stay tuned to Brandsynario for more!