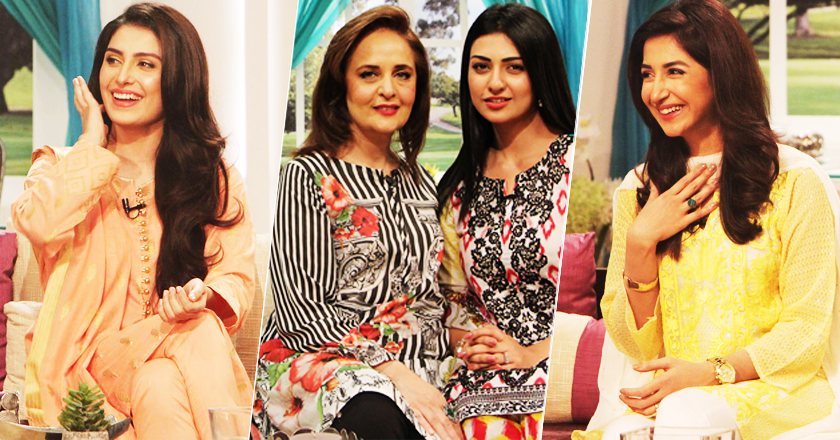 The month of Ramadan sees myriad of Ramadan transmissions all across different channels. Geo Kahani, too has a special transmission for this month which is Iftaar Mulaqaat, scheduled for 6 o'clock time band. As the name suggests the show revolves around different meetings with different celebrities, in each episode. Where the celebrities candidly give us an insight in their world and their lives. The beautiful and talented Hina Khwaja Bayat hosts the show.
Here are some celebrities that have been invited on the show up till now.
8 Times Celebrities Stole The Show in Ramadan Transmissions 2016
1. Sunita Marshal loves fashion shows more than shoots
Sunita is one of the few international models of Pakistan, who has modeled for huge brand like Gucci and Dior. Her talent is not restricted to just modeling though, she is an actress as well and it was only fitting that they asked her what her favorite was!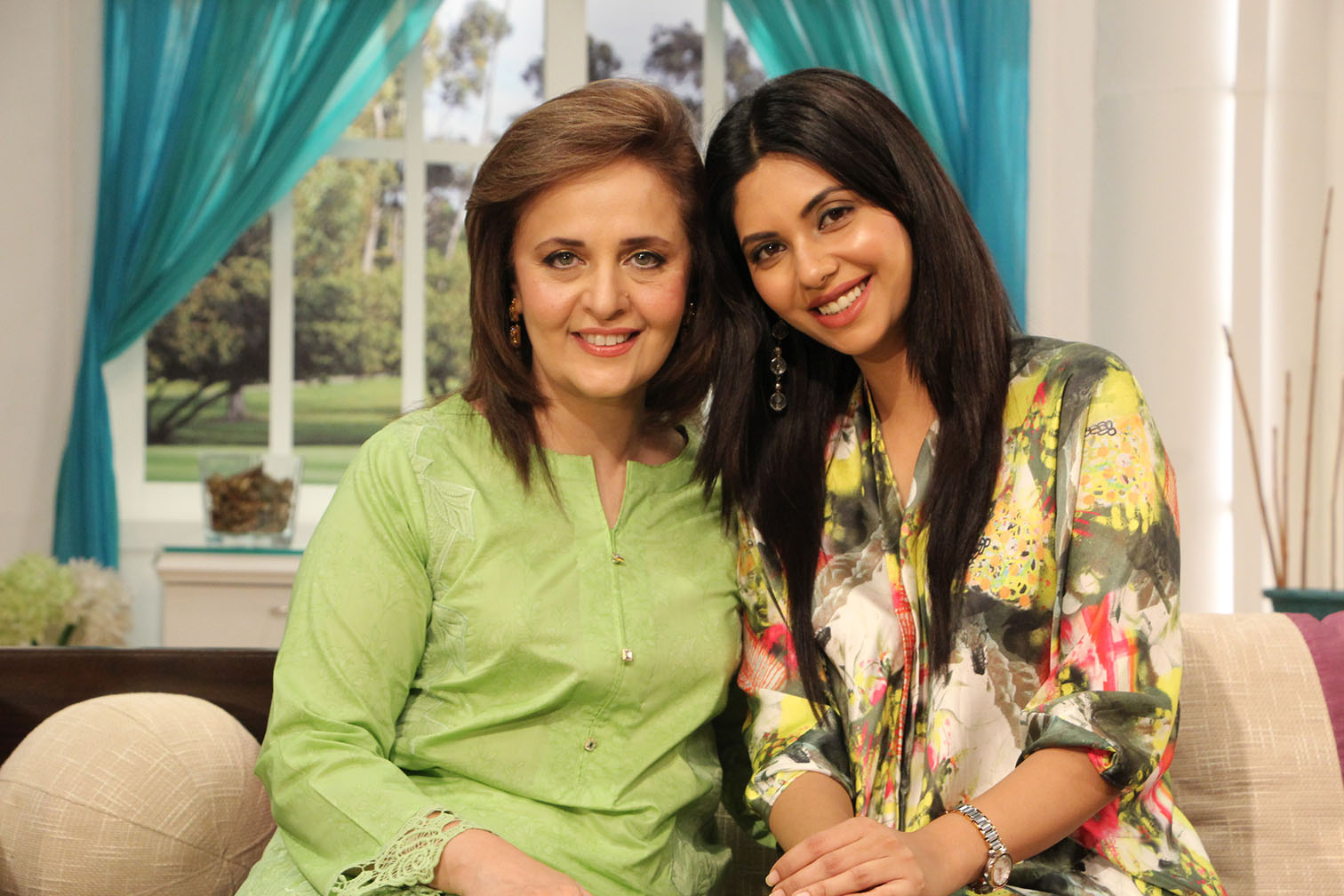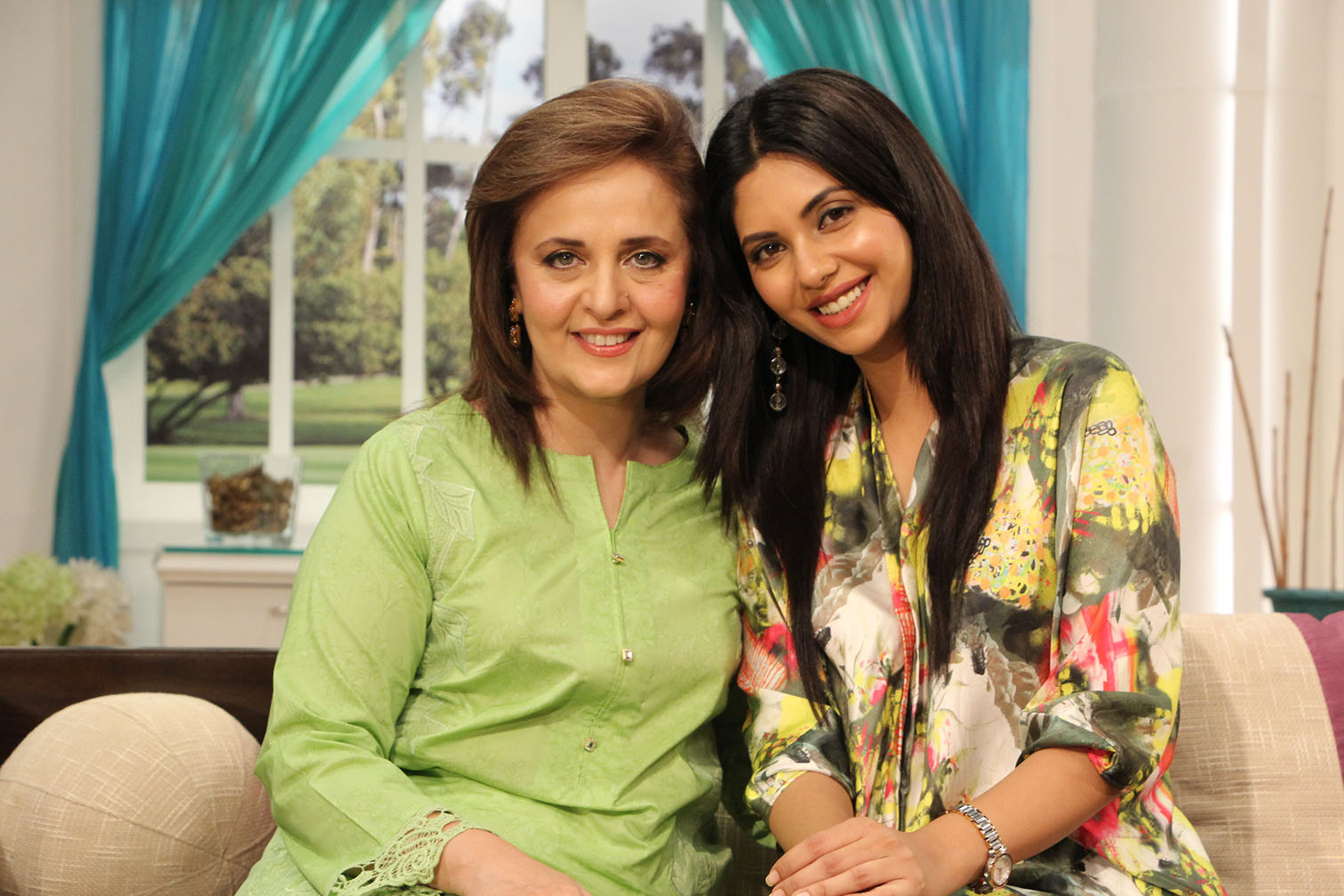 "I love modeling and I love fashion shows more than shoots. Fashion shows karna bohot mehnat ka kaam hai. It's a very tiring job. Lekin mazza bhi utna aata hai"
2. Nadia Hussain- the Super Woman

The woman manages everything effortlessly and gives her best in whatever she does. She's a model, a dentist and runs a super successful salon. She admits that managing everything requires a lot of time but her hard work pays off."Salon, Designing and Modeling mein time nikalna parta hai".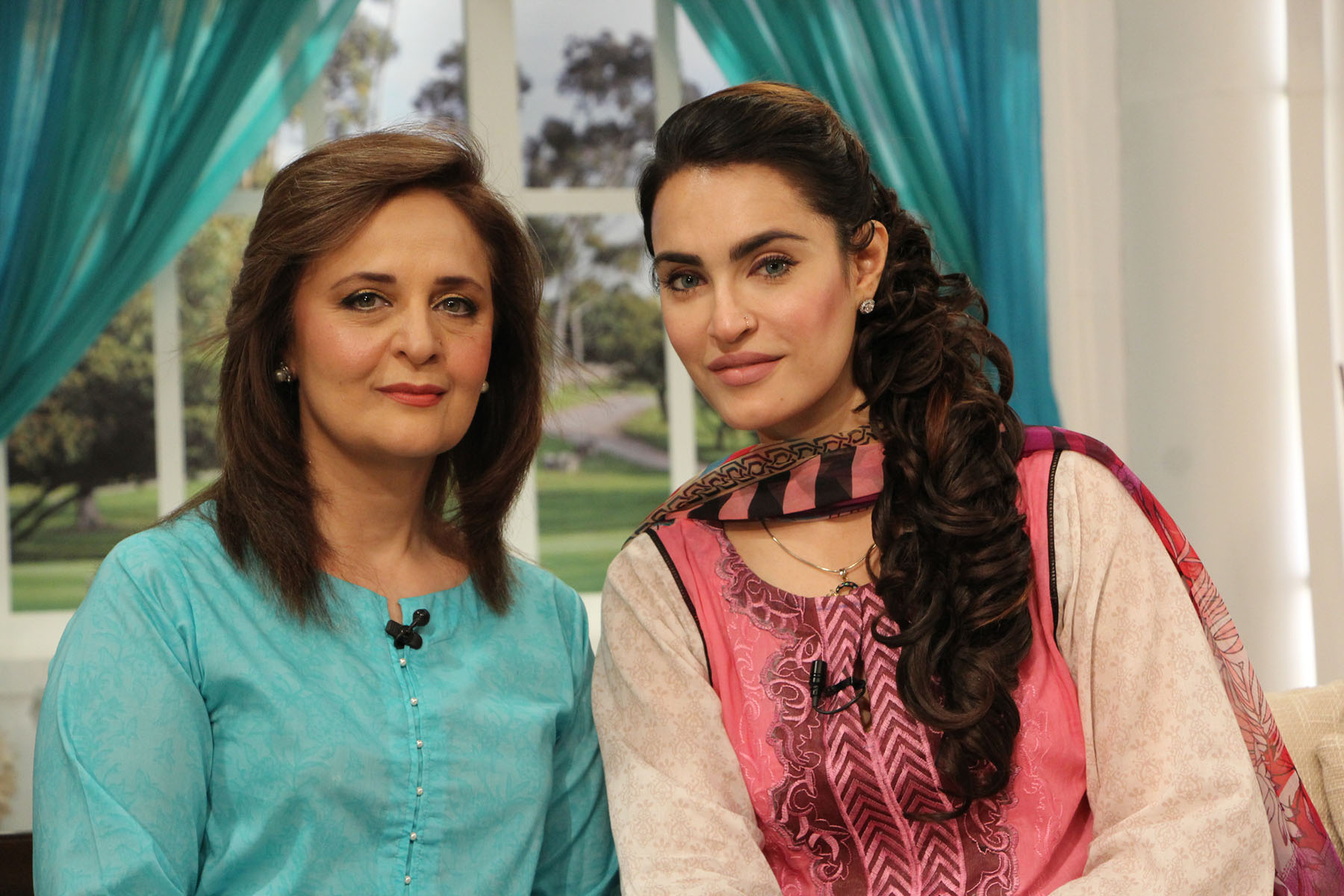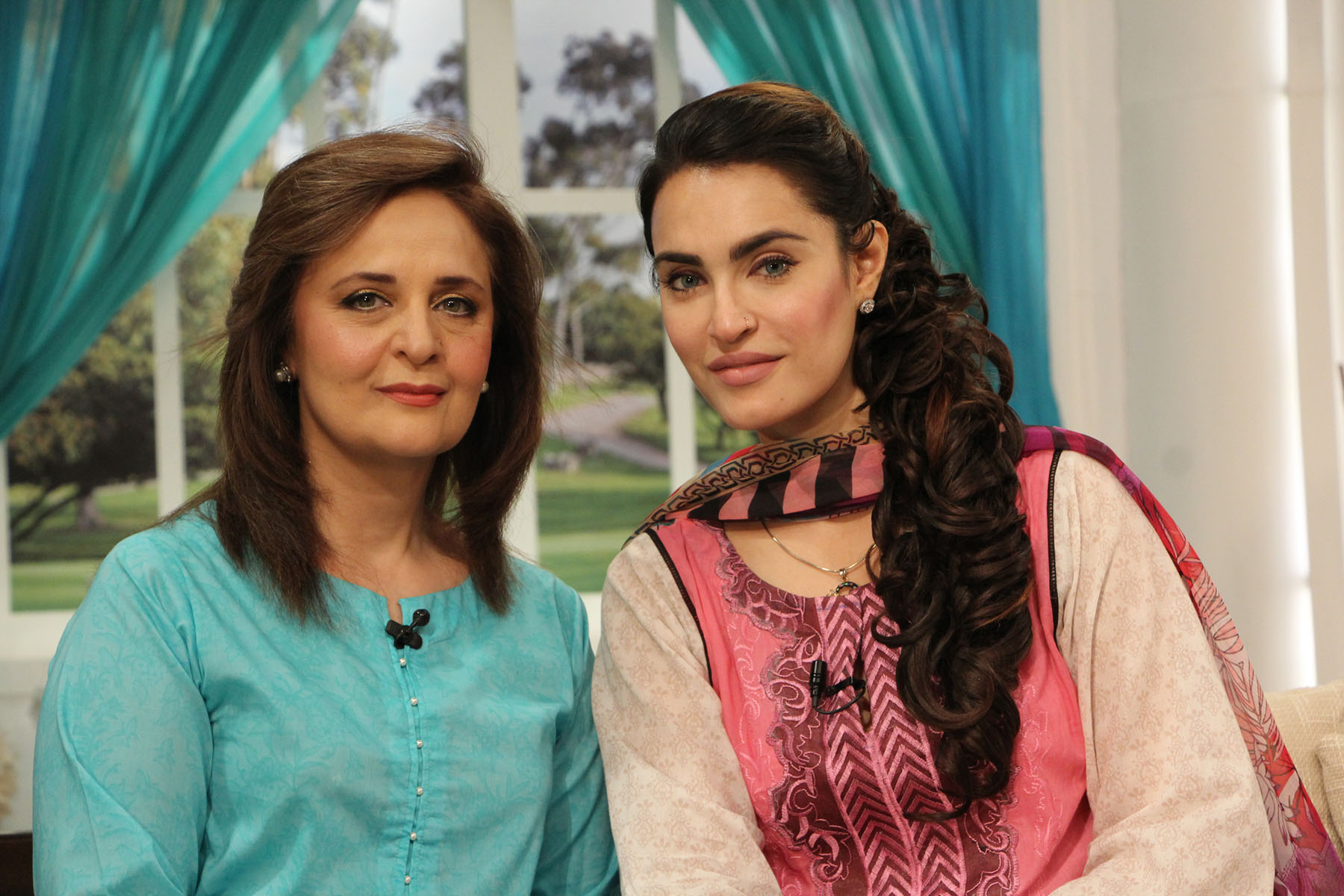 3. Maria Wasti
Maria has a long list of successful dramas on her resume. She has a knack for brining controversial, unglamorous characters in the spotlight. But when it comes to movies, Maria hasn't done any except one.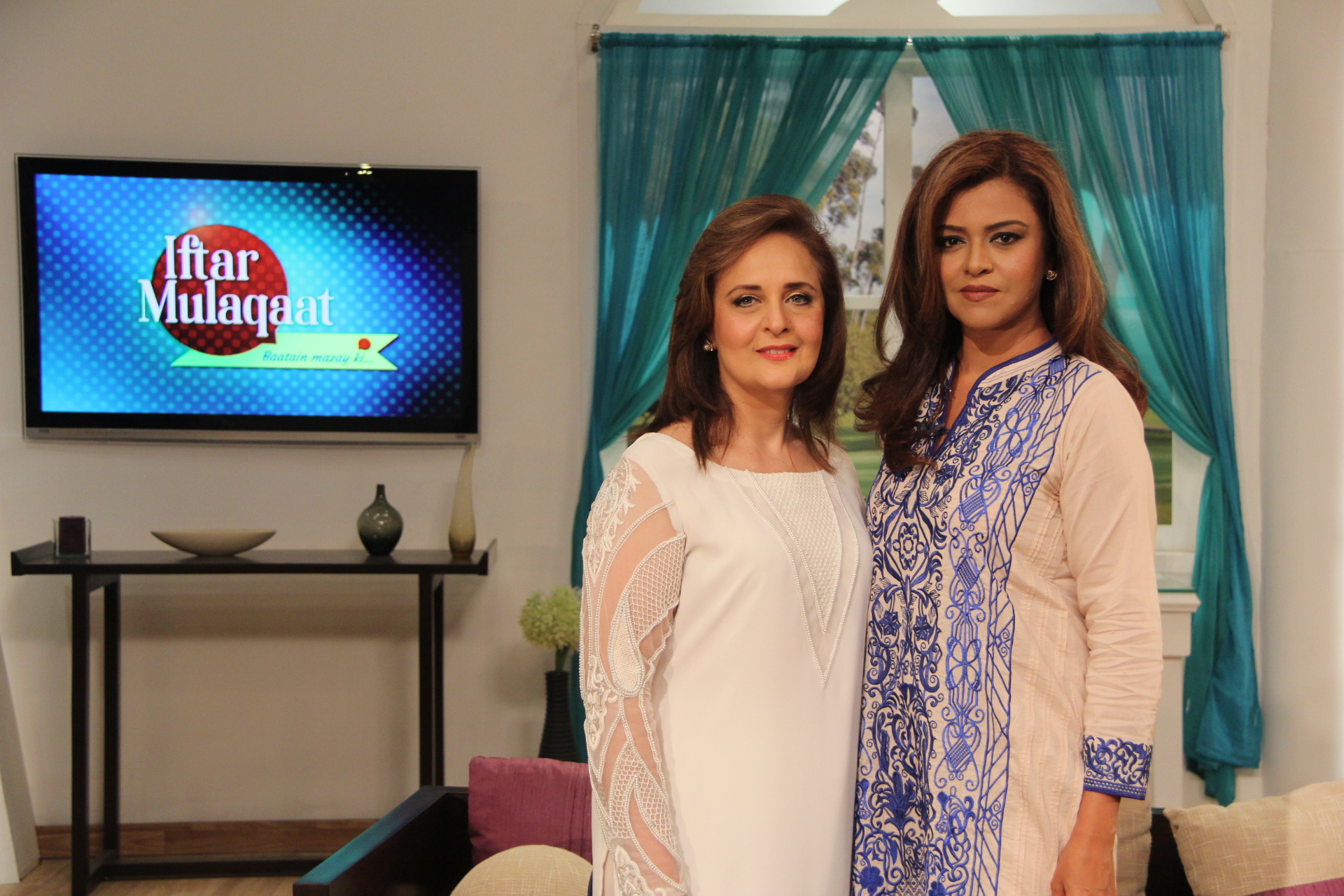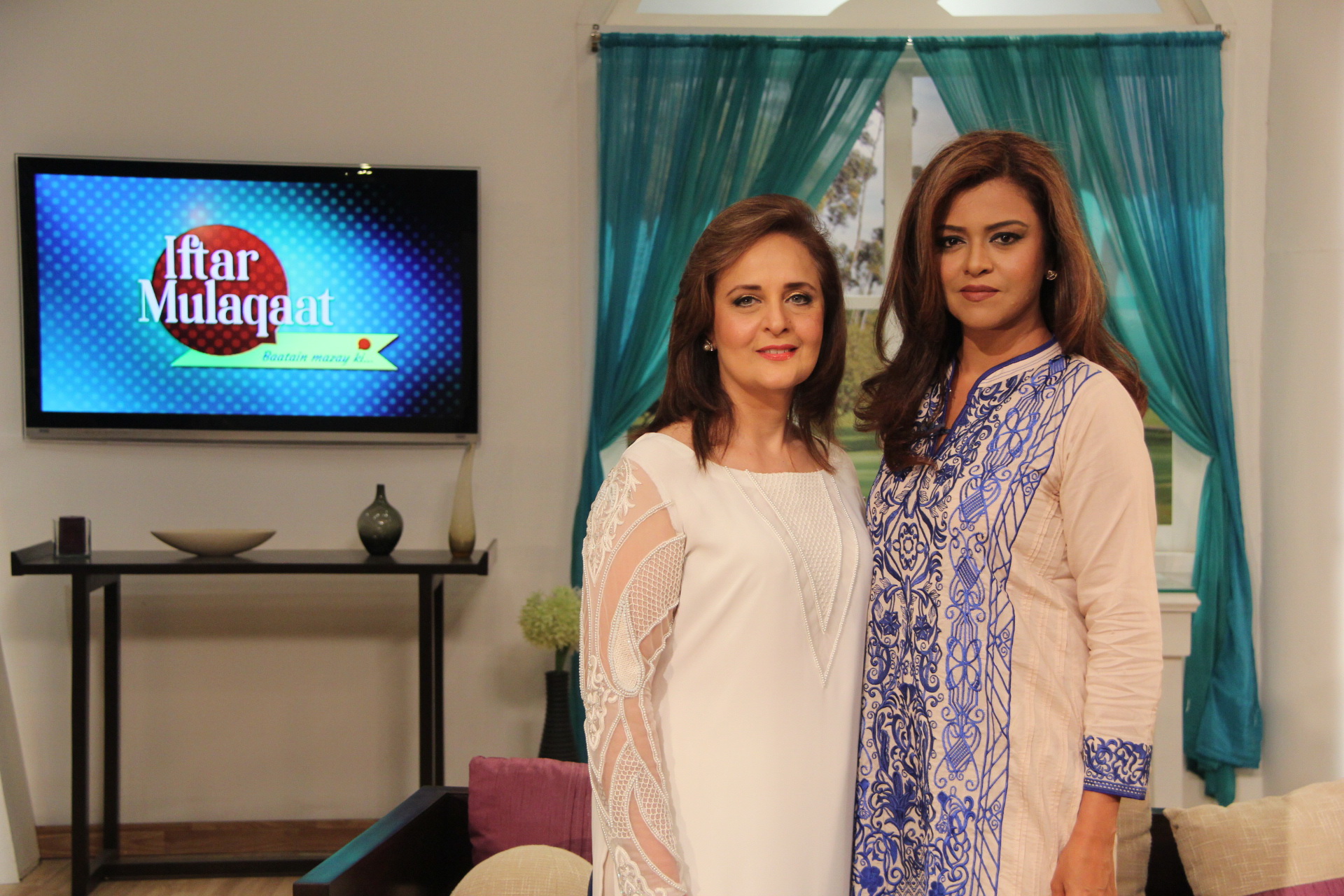 "When people used to ask me, aap koi film nahi kar rahi, mein kehti thi mere pass film ka talent nahi hai. Right now I don't have an offer that I should consider seriously. If I want to work on the silver screen I want to enjoy it rather than just doing another role."
4. Ayeza Khan has no issues with dancing in movies

Ayeza Khan has been taking the drama industry of Pakistan by storm and her fame has only magnified after her marriage with Danish Taimoor and the birth of their beautiful daughter. On the show, she talked about the concept of marriage and her life career choices after.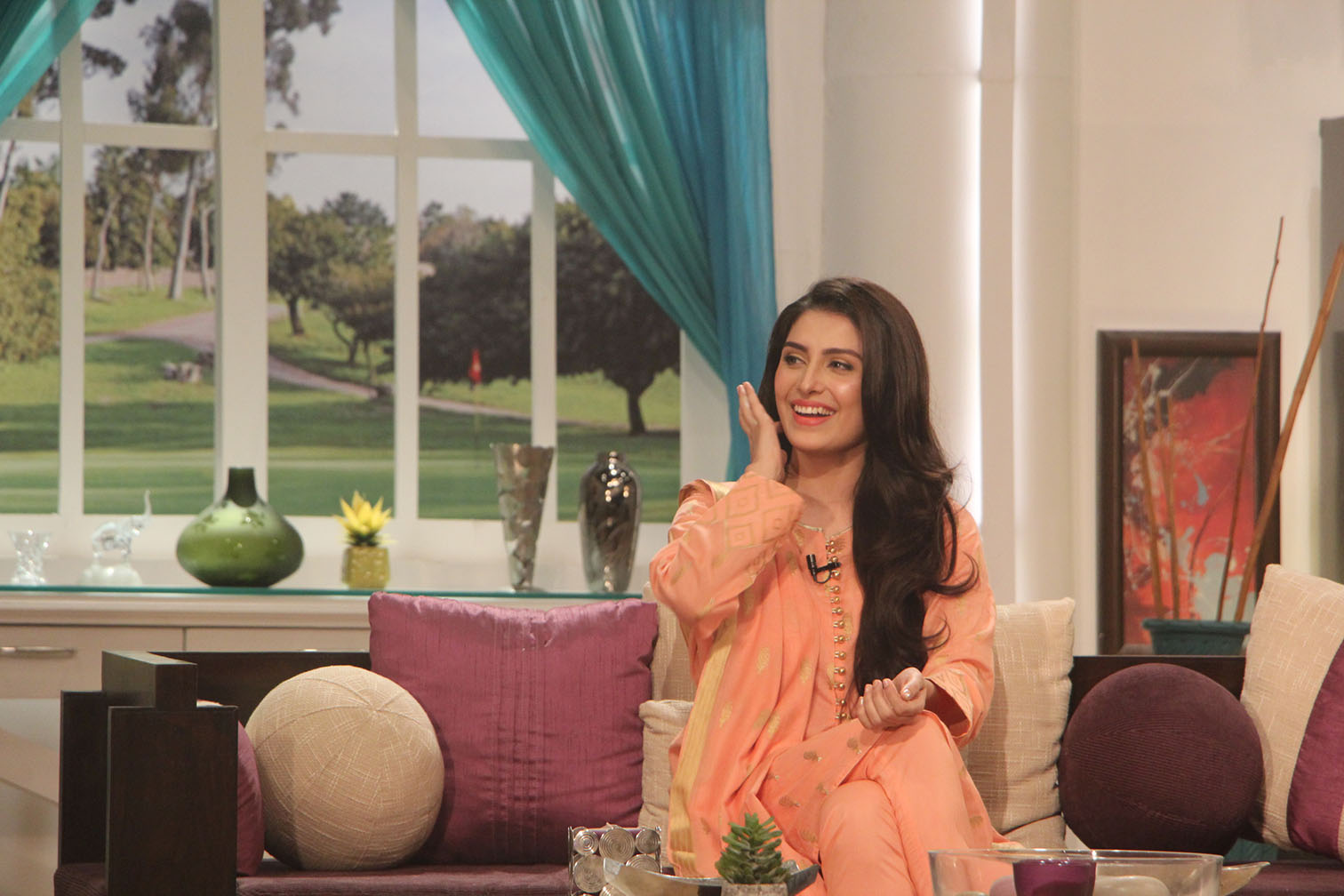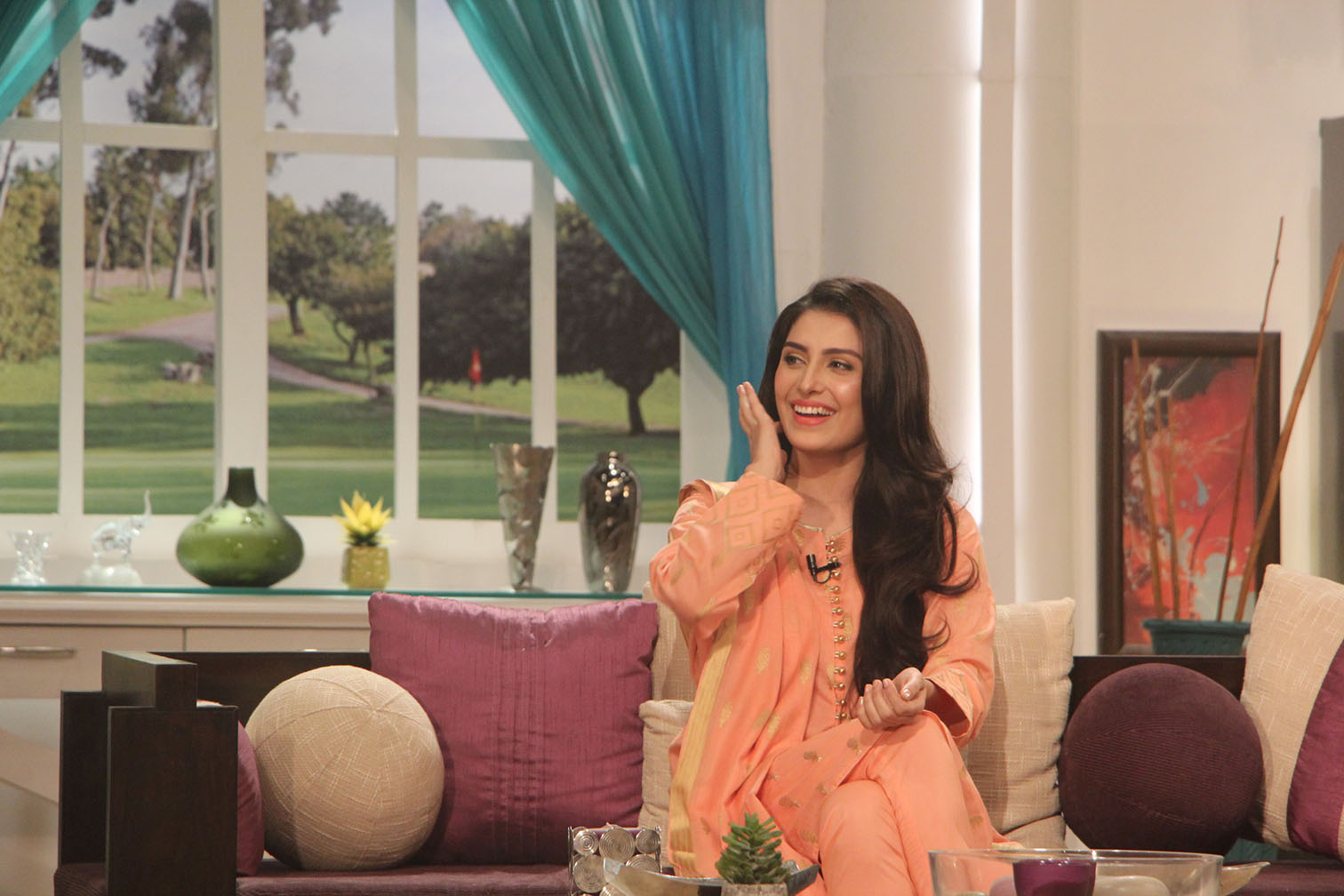 "You don't only have to be friend of your husband but also of his family so that you gel up, merge with them as one unit."

"I don't have issues with dancing. But there are always certain limitations. I do the kind of work which people are comfortable in doing so", said the actress.
5. Ayesha Omar talks about Ramazan, fasting and her post accident life
The super talented actress/ singer, made her appearance on the show following the traumatic road accident she met earlier.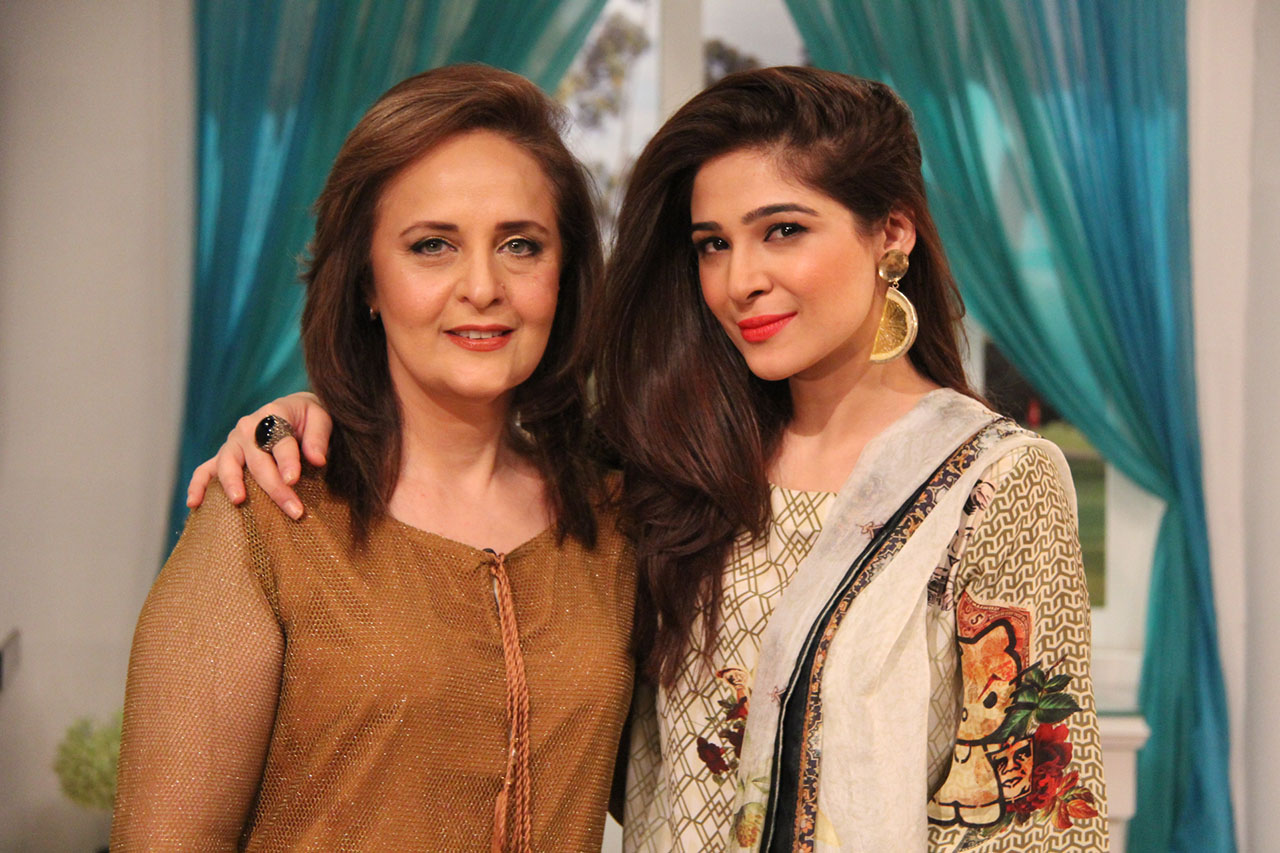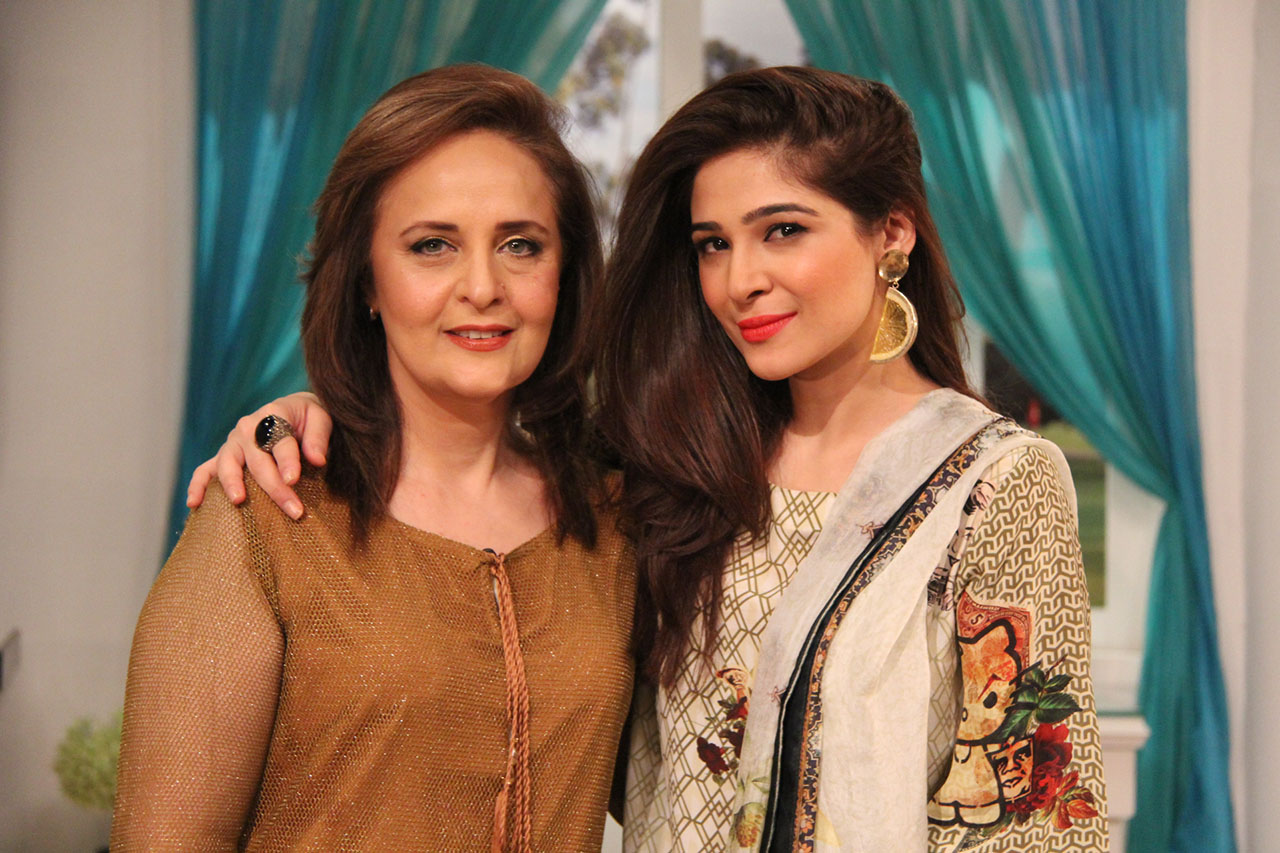 "Following that accident, although I've recovered externally but I haven't been able to completely heal. I can still feel the weakness and the spasms. Now I need to go through any other painful procedure. It's another treatment." The actress shared, as she thanked the fans for the love and prayers.
When asked about Ramadan she commented,
"An anti-aging hormone is produced in your body when you're fasting. That's why fasting is so good."
6. Javed Sheikh is a really good cook!
The Pakistani actor, producer and director who is valued in both Bollywood & Lollywood, Javed Sheikh graced the show with his presence. He even shared a secret with the audience about what he does when he's abroad.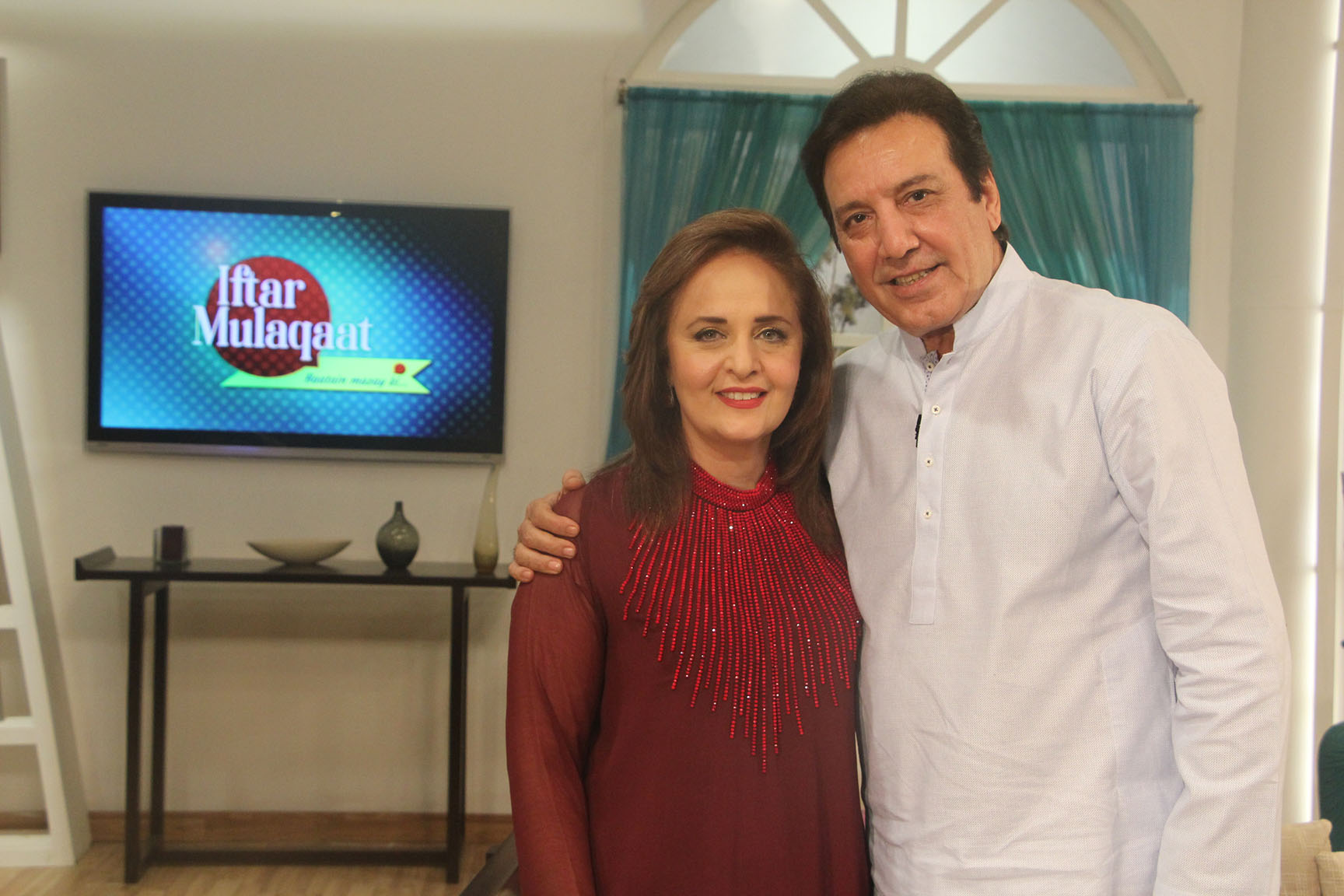 "When I go abroad, I prefer staying at an apartment so that I can cook my own food. I'm a really good cook!"
He left the show with these humble words,
"Yeh confidence actor mein nahi hona chaiye ke mujhe sab kuch ata hai.Mein aaj bhi seekhnay ki koshish karta hun"

7. Sara Khan cannot wait to get married!
Sarah Khan is a name that's taken this media industry with quite the storm; she's new but already marked her place in the industry. She is an incredible actress who's starred with the best actors and made remarkable progress. While talking about her personal life she expressed her desire to tie the knot!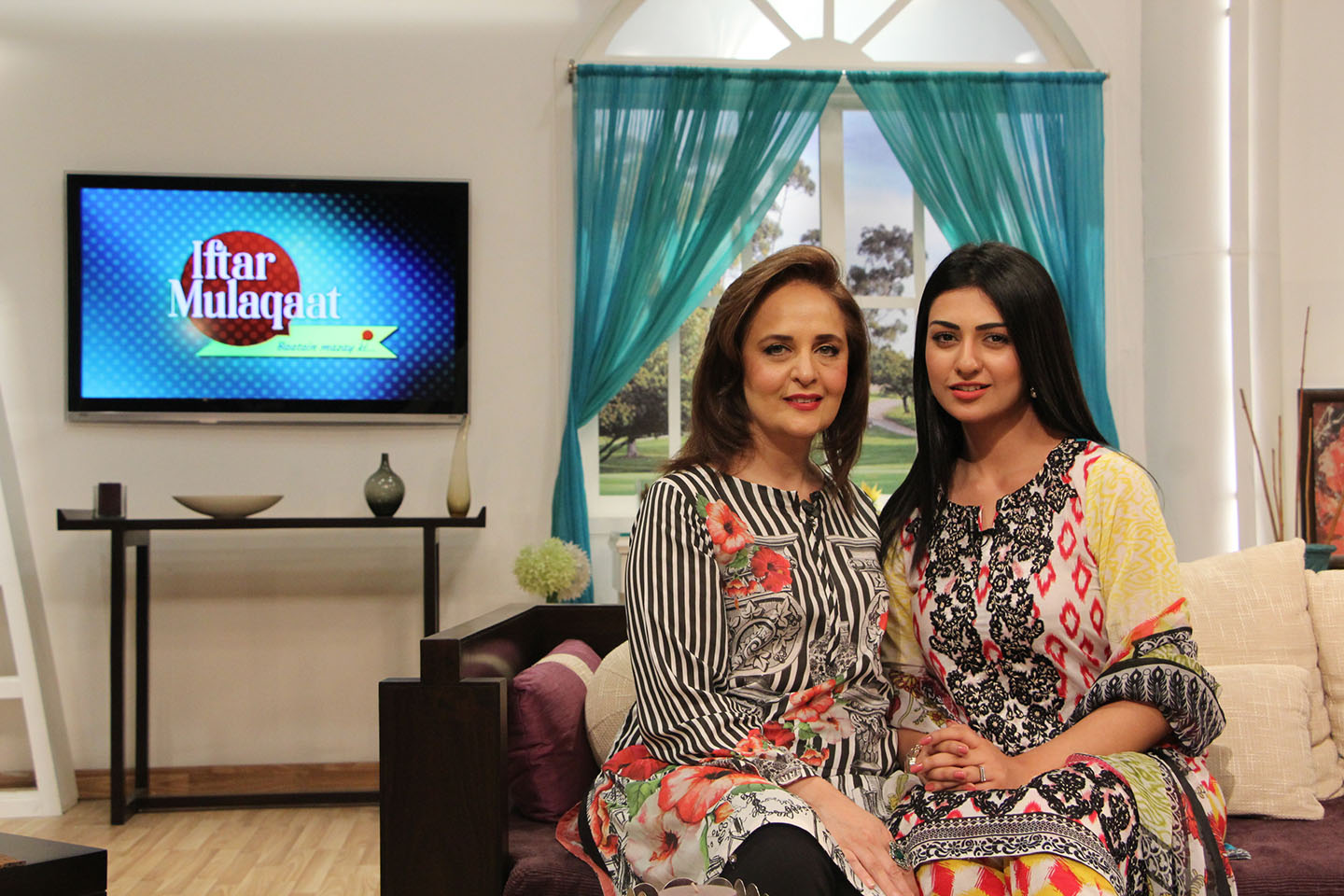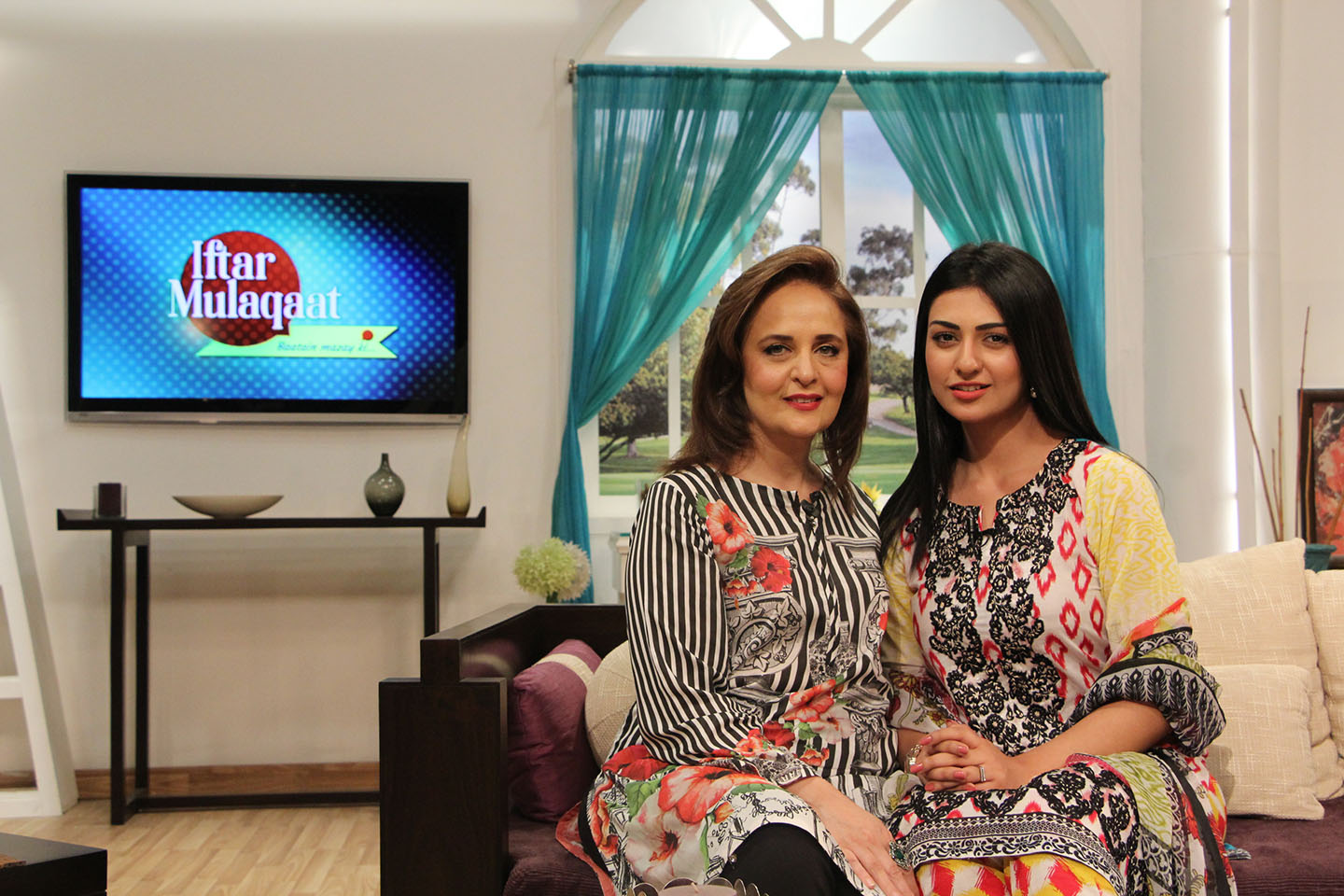 "My only interest is in getting married, I want to get married. Mujhay shaadi ka boht shouq hai, bas meri shaadi hojaye"
8. Hira Tareen Spilled Secrets about her married life
The stunning model & actress Hira Tareen was the guest on the show, where she  disclosed some major secrets! The actress is married to the actor and VJ Ali Safina; when asked about their marriage Hira Said, "Me and Ali have been through ups and downs together" 
She further added, "Jealousy is a human trait, but that's how we are different from animals, we know the difference between what's right and what's wrong".
Hira believes the reason behind the success of their marriage is their understanding and the instinct of  keeping each other above all.
"Our Relationship was based on friendship".

Stay tuned to Brandsynario for more updates!