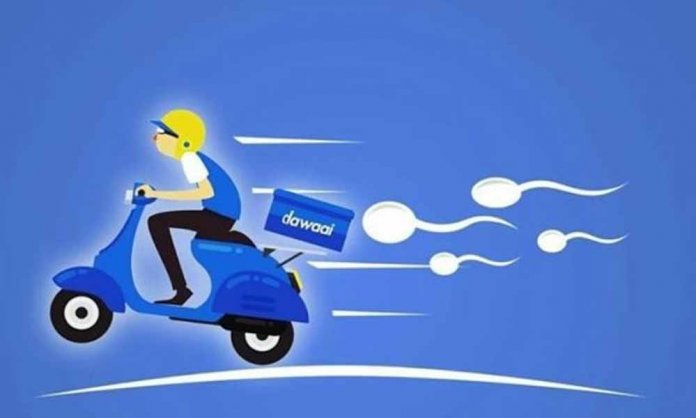 The strategy of placing hidden or subliminal messages in advertisements is a common practice by marketers to captivate their target market and generate sales.
With a double meaning, the ads aim to showcase an upfront message. However, people will often discover a secret innuendo, mostly sexual in nature, when they look at it for a longer time.
Recently, a rising Pakistani brand 'Dawaai' has rolled out a social media ad with a 'double entendre'.
For those who are unaware, Dawaai is an online pharmacy that provides authentic medicines to patients door-steps as quickly as possible.
Durex's Ad on #MeToo is Going Viral for All the Right Reasons!
In its latest ad, the brand intended to highlight the delivery of contraceptive products to its customers.
With a cheeky tagline of "We Deliver. So You Don't Have to", the brand highlights that how customers can easily get 'contraceptives' at their doorsteps.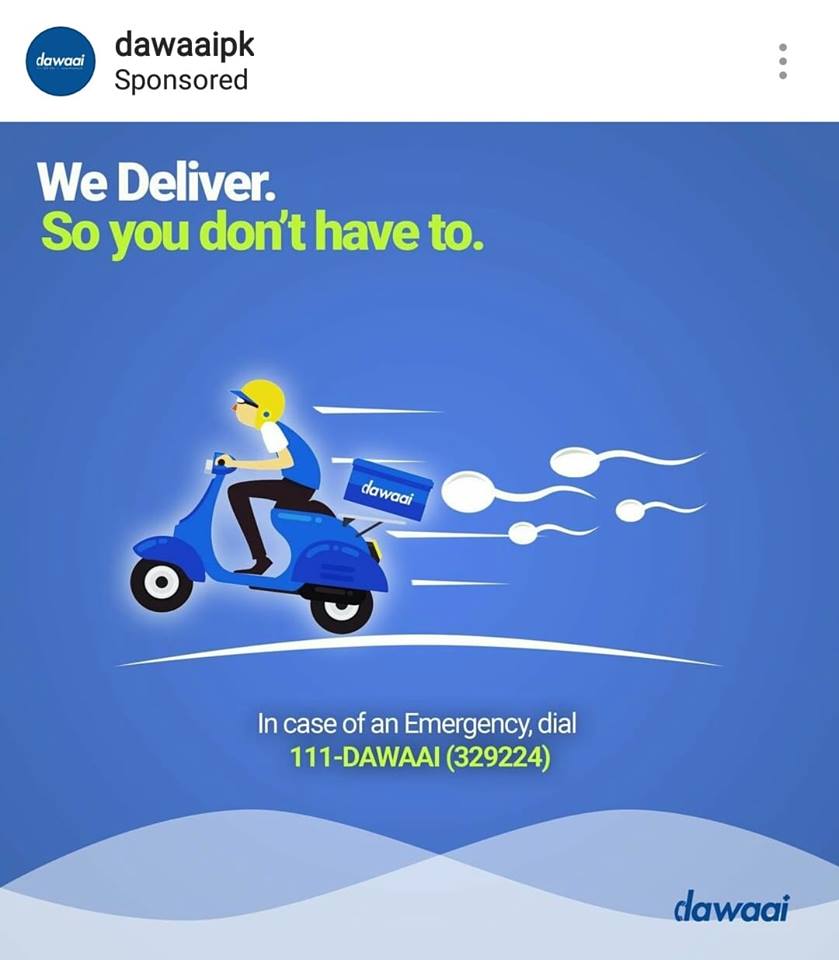 What's more, the ad cleverly makes use of subliminal imagery. The brand has smartly used 'sperm symbols' to show the emission of smoke from the motorcycle.
The advert has created quite a buzz on social media platforms.

Marketing critics on Facebook group 'Khalid Alavi Marketing Next' are lauding the creative message in the ad.
Clearly, the tagline served its message brilliantly.           



But the question arises if the target market will understand the message.

Seems like the audience is clueless about the concept of sperms chasing the bike.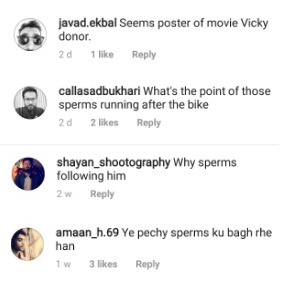 Surely, ads with subliminal messages can do a lot of legwork for brands after the campaigns are executed. They are avidly shared and go viral if the message is smart and subtle.
Dawaai too aimed to make a lasting impression on the audience. So far, the advert has generated the right buzz for the brand.
However, will this buzz generate sales for the online pharmacy? It is too soon to tell.
What do you think about this subliminal ad? Let us know in the comments below
Stay tuned to Brandsynario for more updates.