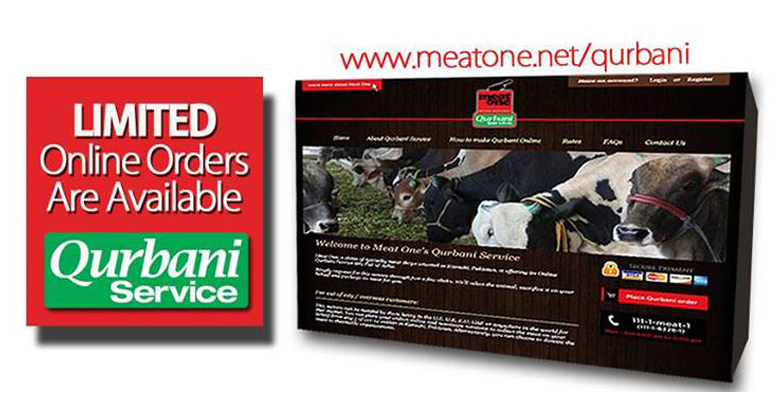 By Ufaq Ashfaque
Amidst the holy sacrifice and delicious foods local brands found an opportunity to promote their labels make the best of the festive occasion.
Here are some of the brands who had the highest brand recall and best offerings for this Eid.
Meat One
'Meat One', renowned for packaged meat products offered a complete sacrifice solution to its customers where all a customer had to do was to visit Meat One outlet and register himself for their service.  Once the sacrifice had taken place, the customers were called in to pick their parcel.
National Foods
National Foods promoted their unique line of spices through 'Hamarey Khane Hamara Pyaar' Camapign. The new TVC featured stars actor Shaharyar Siddiqui, a popular name in the Pakistani drama and TV industry in the traditional wedding ambience.  National Foods has stirred a positive response with their latest campaign.
SHEEP Clothing Brand
Sheep, a famous clothing brand collaborated with WeldonMoms, a support group to facilitate new moms. Sheep launched a competition where users could paste on the WeldonMoms page to win a Sheep dress on the occasion of Eid-ul-Azha.
Warid
Warid launched their campaign for people performing Hajj in Saudi Arabia. Offers started at Rs.11/min, while landline calls went as low as Rs.8.99/min.
Shan Foods
Keeping it practical and simple like always, Shan promoted their spicy sachets, priced economically at Rs.20/.