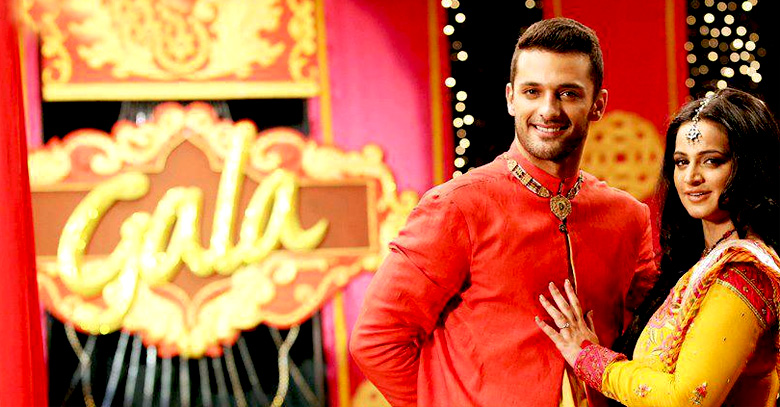 Long gone are the PTV days when a short, catchy jingle here and there would grip the Pakistani audience long enough to make them buy consumer products.
With the expanding markets and local companies fighting a lion's war to stay in the market, we see advertisement campaigns today buying up to four minutes of air time from the conventional thirty-second ads.
However, it is unclear in some cases who, what or why are they targeting (or trying to!) with these absurd ads.
Let's take a look at a few of these products.
Tarang is a tea-whitener, perfect for your cup of strong tea. Or perfect for when you want to see the few, countable stars of our entertainment industry to show off their dance skills. How does a collaborated dance number connect to a tea whitener? A way to over-glorify and glamorize a tea-whitener, perhaps? Indeed.
Following in Tarang's footsteps is Peak Freans' Sooper. One cannot simply wrap their heads around the 'Maza Lay Le' ad campaign. What is it in those biscuits that give the consumer in the ad the look of ecstasy on their face? A biscuit that makes a college going girl get on top of a table and break into dance?
Keeping up with Sooper is none other than mere Des ka Biscuit, Gala; didn't know that an independent country needed to have a national biscuit too.
Legit enough? Not really.
It really is sad to see how Telenor's TVCs have deteriorated in quality. Once the pioneer of creative, heart-touching ads such as the 'Laga Lou Galay' ad that used to play during Eid, Telenor has now transformed completely into a dancing brand. Their latest ad in which it accuses other networks of draining customers' credits, sounds like an item-number.
Not only does this show the kind of market segment Telenor has degenerated into, but it also let's other competitors with more creative TVCs, like Ufone, grab consumer attention.
'Har cheeeeez Meezan meinn, achi lagti haiii!'
Can't take that jingle out of your mind now, can you? Let's admit it. You sang the jingle and even played the images of the commercial's actors dancing, in your head. Need I say more?
From our wedding functions to our banaspati ads, our focus is on everything that is glitz and glam. Although the 'dancing brand' phenomenon is more popular with FMCG's, it is becoming more and more of a trend in the advertising industry.
Perhaps ad agencies are taking advantage of the lack of Pakistani presence in the filming industry- an easy mix recipe to keep people yearning for happiness.
A state of happiness that can only be achieved when you buy a product that has no connection whatsoever to the way people start breaking into synchronized dance in the ads.