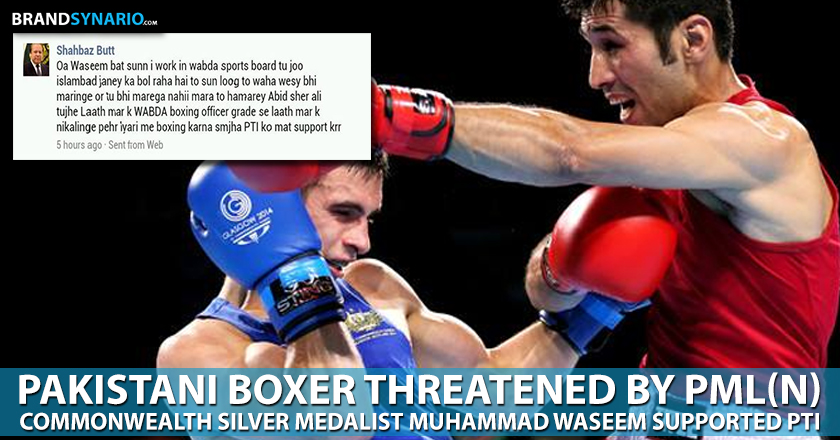 Muhammad Waseem, the Pakistani boxer who not only represented the country in Commonwealth Games but also won us a Silver Medal is now facing threats. Not by someone from outside but from within the country. Recently, Muhammad Waseem posted on facebook his personal views about the protests in Islamabad.
The Pakistani star boxer, posted his revolt against the threats.
Muhammad Waseem also comments that he recieved messages and even calls that threatened him if he decides to join the PTI protests in Islamabad. "Let me clarify that I box for Pakistan Not for anyone else. I don't care if any federation kicks me out, I have qualified so far with my own capabilities."
The amount of character this man has shown has impressed the best of our society. Muhammad Waseem represented Pakistani in Commonwealth Games 2014, and stood as the runners up.
"I am leaving for Islamabad tomorrow morning,", says Muhammad Waseem, "I care about my country more than my Career or Boxing".