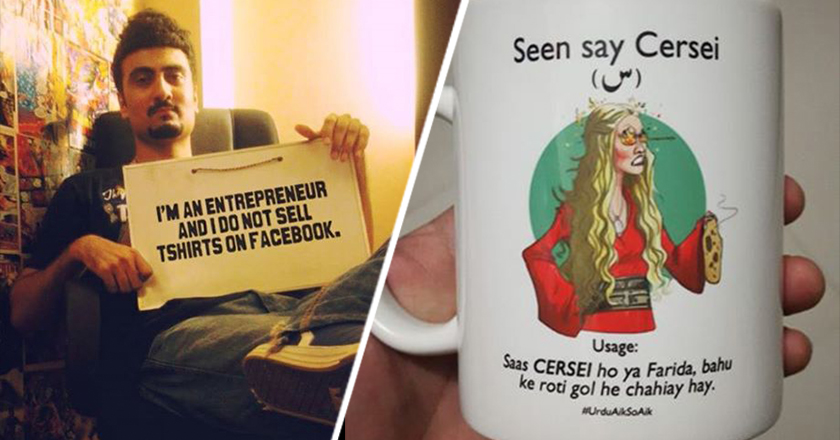 Custom-made GOT mugs! Our life is finally complete. Karachi based digital artist, Ramish Safa – aka 'Boi Meets The World', is the latest big thing that everyone's talking about.
Safa has become internationally famous for his Game of Thrones themed mugs – even getting a feature on Buzzfeed.
With his innovative, original statements and the attractive caricatures of the much loved characters, Safa seems to have won the hearts of his audience; the GOT mug collection is all sold out.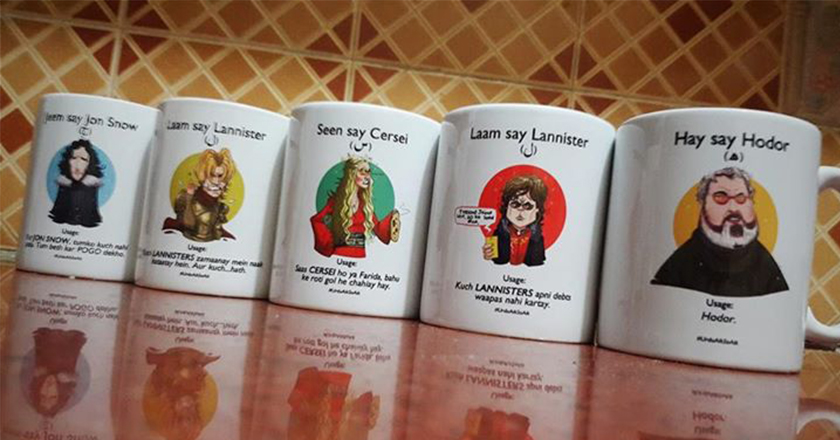 In an exclusive interview with Brandsynario, Safa says, "I wanted to do a small batch of products. Mugs are a convenient product. It's easier to convince people to pay for a product that has some use along with some artistic novelty."
The mugs attracted international attention too. Safa has received orders from the UK, the US, the Middle East and even India.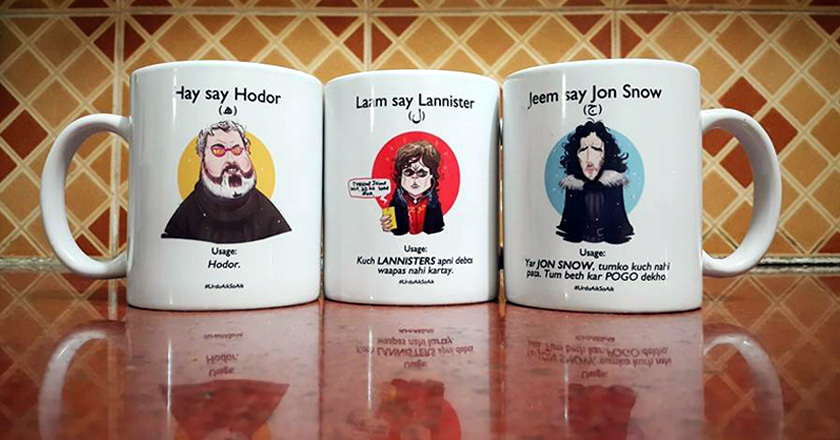 Not to worry, though. Safa has ordered a new batch of mugs with new designs! They will be available soon through his Facebook page Boi Meets The World.
Though he is a business graduate, Safa has always been artistically inclined.
"My father paints. Well at least he used to. I've been doodling for as long as I can remember. Comics, storybooks, novels, video games had always been encouraged in my house so the whole creative thing was both in the genes and in the air around us."
He is what we call, a 'photo-journalist'. He takes pictures of everyday people and posts them online with their stories.
Safa explains the sentiment behind his photo-journal, "I think one of my biggest motivations to start this project was realizing how the 3 big cities namely Karachi, Lahore, Islamabad are moved everyday by the middle class. I think we have gone beyond the traditional levels of sec A's and B's etc."
"A major chunk that goes from one side of the pull (flyover) in Karachi in the morning to the other so that they could bring back the metaphoric as well as the literal bread back home in the evening."
"You see a poor man is happy. A rich man is no different. The middle class is miserable. And that's where I felt the most inspirational stuff existed. I wanted to voice their struggles and adventures and stories. And that's why I started this."
Breaking boundaries with first Kachee Goliyan, the comic series and now The CariCature Shop, where he creates custom caricatures, Safa has introduced Pakistanis to a mix of art and business.
Safa says, "I think caricatures have been my favorite style of art as a kid. I mean I loved comics. But caricatures seemed so cool. I've been a huge fan of MAD magazine. So naturally as soon as I got into digital art, caricatures were the first thing I worked on. I eventually got better and decided to do it commercially."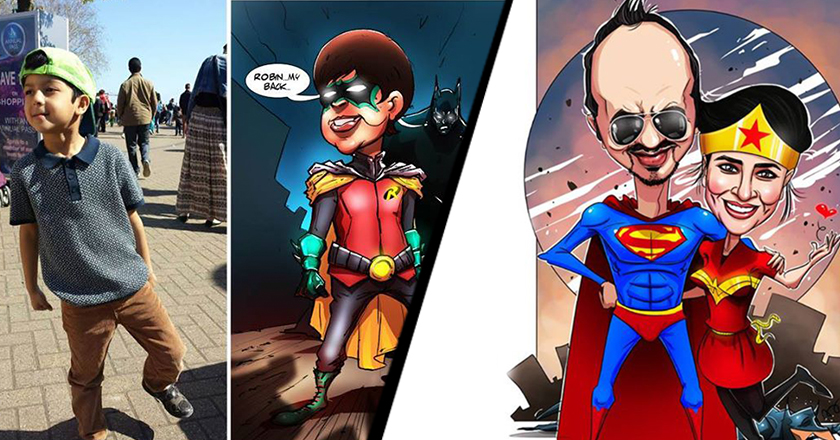 And that's not all; the recently married entrepreneur is coming out with a one of its kind book called "Urdu Aik So Aik".
Described as, "Part satire-based part-educational. Its target audience is young people." The book promises to be just as comical and entertaining as his mug venture.
"The project is something I'd been working in for almost a year now. I feel that a lot of people have stopped taking pride in Urdu. I mean we all speak in it, but that ownership that defines a language has sort of faded away."
"Roman Urdu however still takes home the prize. We happily accept content that is fed to us in roman. We interact and text in roman and what not."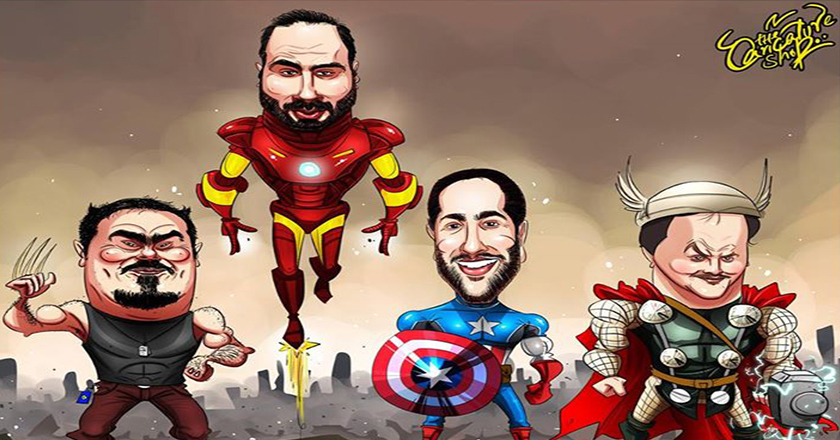 "Bottom line is that I feel that Urdu has conveniently shifted scripts. And that pride we talk about is still there when you consider Urdu written in roman. That's what the book does. It's a modern day roman Urdu qayida. Where you had alif say anaar and bay say baraf I have fay say fake and kaaf say khaadi."
We, at Brandsynario look forward to this project. With Pakistanis misunderstood all over the world, it's heartening to see talent like this come out and make a name for us.
See drafts from the Urdu Aik So Aik book below: