[Update August 4th, 2021]: Much prayers and expectations were linked to Arshad Nadeem considering he was the last Pakistani representing the country in Tokyo Olympics 2020. He has come through for Pakistan. In an amazing move today, Arshad, the javelin thrower has qualified for the finals. He is the only Pakistani to reach the finals in this instalment of the Tokyo Olympics 2020.
The first throw put him at 78.5 meter but on the second try, he got to the 85.16 marker. With this throw, he is in the top 6 players to go into the finals. The finals will now be held on August 7th.
All the best Arshad.
BREAKING: With a throw of 85.16, Pakistan's Arshad Nadeem has qualified for the final of Javelin Throw competition in Olympics. Final on 7th. #Tokyo2020  #Pakistan 🇵🇰🇵🇰🇵🇰🇵🇰🇵🇰🇵🇰 pic.twitter.com/MG5fSU7JeB

— Faizan Lakhani (@faizanlakhani) August 4, 2021
---
---
[August 3, 2021]: Tokyo Olympics are in full swing. Pakistan's last standing contestant Arshad Nadeem is all set to participate in the qualifying round of javelin throw on August 4.
Arshad is Pakistan's first-ever athlete to qualify directly for the Olympics after he recorded an 86.29-metre throw during the 13th South Asian Games in Nepal in December 2019. Once he qualified, he was sent to China for Olympics training; however, he was sent back due to Covid-19. He also went to compete earlier this year in Iran, where he made a throw of 86.38-metre. This achievement put him at 7th position among the top-best throwers of the season.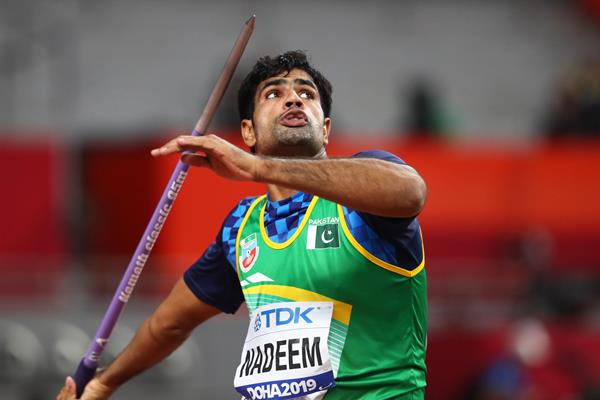 Arshad Nadeem At The Tokyo Event
Arshad is all set to compete with world number three Chao-Tsun Cheng and world number five Anderson Peters. A total of 32 contestants are divided into two groups. The athletes who will score a throw of 83.50m will advance to the finals.
Read more: 6 Youngest Athletes Competing In Tokyo Olympics 2020
In an interview after arriving in Tokyo, Arshad said,
"I have taken some rest since we arrived here last night. In the evening today, I will do a light warm-up here at the Olympic Village, and from tomorrow I will start training at the proper training venue."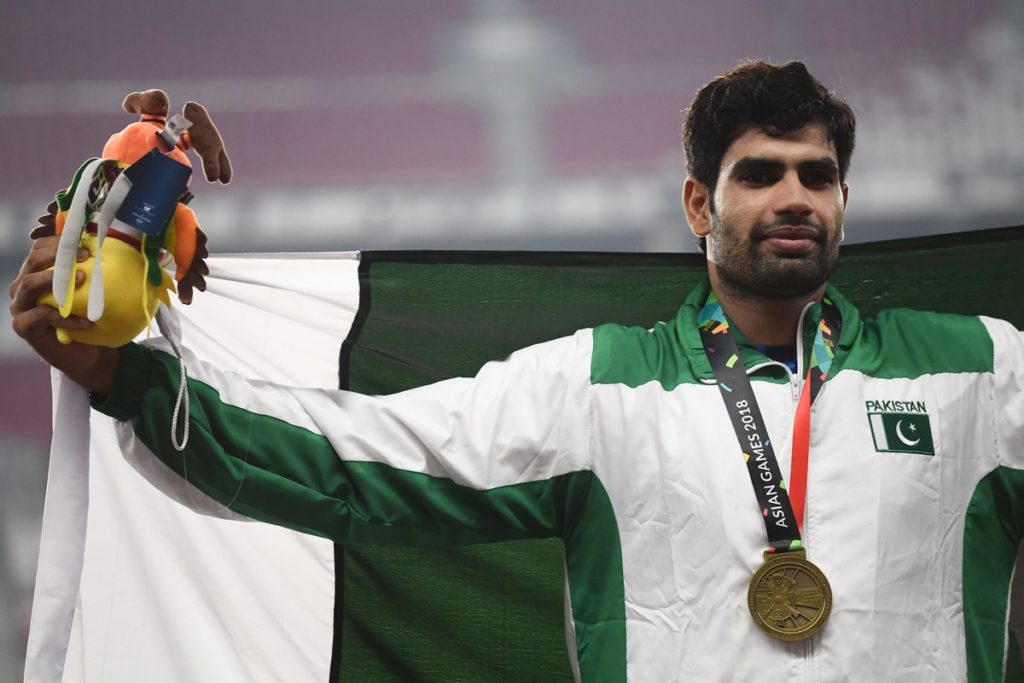 "I am in good health and am determined to do my best."
He proceeded to mention that he has set his eyes on achieving a 90m mark. This 90m mark was a record achieved by Norway's Andreas Thorkildsen in 2008.
Eye On The Prize 
Given that he has set his eyes on the goal, which is not too far from his last achievement, Arshad Nadeem will be able to make history with his efforts once again if he manages to stand on the podium and if not, the nation will cherish the fact that his hard work made him able to compete with the world-renowned athletes.
Previously Talha Talib received a lot of love from the public for his efforts and hard work, and even if he couldn't win that medal, he indeed won our hearts.
Stay tuned to Brandsynario for the latest news and updates.