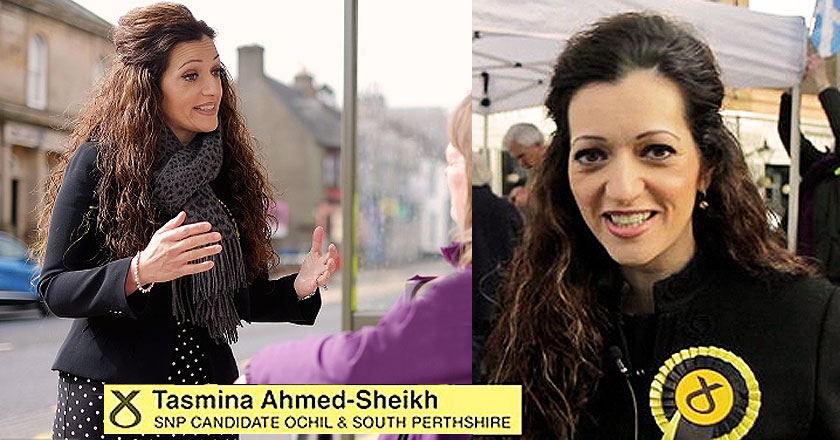 When it comes to politics, UK's General Elections are one of the most anticipated proceedings, with people all over the world waiting for the results. And of course we Pakistanis know how to spice that up too.
Pakistani-born Tasmina Ahmed-Sheikh is a representative of the Scottish National Party, prepared to grab up Ochil and South Perthshire from the Labour Party.
But we Pakistanis know British-Muslim actress from the small screen way before she joined the SNP. That's right, Ms. Ahmed-Sheikh used to grace the TV screens in a different manner altogether.
She is one of those people who brought around a new wave in the filming of our widely watched dramas. Because most of her dramas were based in Scotland, the writer had wider plot opportunities.
Appearing in dramas such as 'Aansoo', 'The Castle' as well as the much acclaimed 'Des Perdes', Tasmina was one star who caught our attention for her acting and innocence.
Retired from acting, she moved onto making Scotland a better place for all, signing up for the Scottish National Party and becoming their rising star, winning them Ochil and South Perthshire.
Tasmina said, "I'd like to thank our outstanding campaign team and the tremendous work they have done in the last few weeks."
Result:
Ahmed-Sheikh (SNP) – 26,620
Banks (Labour) – 16,452
Graham (Conservative) – 11,987
Stefanov (Lib Dem) – 1,481
Gray (UKIP) – 1,331