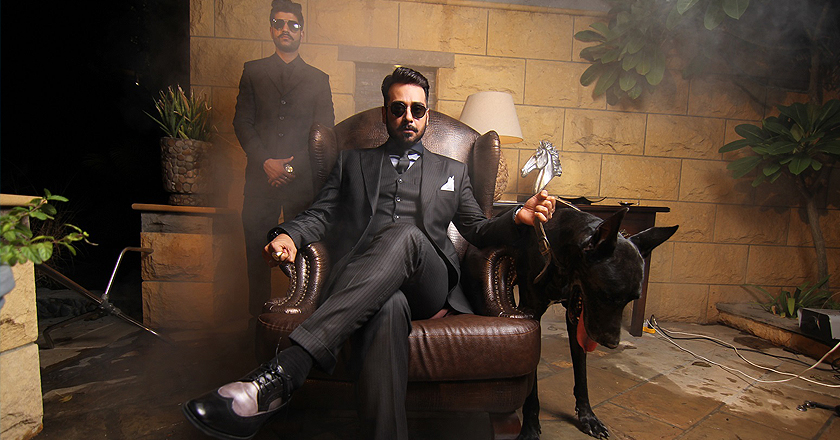 One Pakistani entertainer who has earned great success in the year 2014 year has been Faysal Qureshi. The show, Bashar Momin, in which he has played the protagonist, has gone on to become one the most watched television serials of 2014. He has adeptly played the role of a rich, money laundering and scheming businessman. Admired by critics as well as audiences alike, and cast opposite Ushna Shah in this lead role, Faisal has yet again proved to be a very popular television actor.
In the field of acting, he has also been cast in a very serious show called Adhuri Aurat along with Aieza Khan where according to critics he has given a  stellar performance. Currently another TV show by the name of Iqraar is being aired on GEO TV where he playing the lead role and is receiving rave reviews.
This year Faysal Qureshi hosted Pakistan's First Food Awards and he has been hosting the quiet popular morning show Muskurati Mornings on TVOne, since years now.
After all these accolades, Faisal Qureshi has also become the first celebrity to launch his own smartphone app.
There were several Pakistani Television Shows that were launched in India this year too, and amongst them Faysal's Mano Salwa (renamed Tere Ishq Mein) and Meri Zaat Zara-e-Benishaan (renamed Kaisi Yeh Qayamat) were two of the most popular and highly rated shows in India. Indian audiences were very enthusiastic and Faisal has been receiving fan mail and interview requests across the border since then.Regarding his success in India, Faisal has said that, "I am humbled by the love India's viewers have given not only to my shows, but to all of our Pakistani shows."
He further went on to praise other successful Pakistani actors across the border such as Fawad Khan. Regarding the year, he stated that, "This year was very exciting for me with the success of Bashar Momin and my other projects, but unfortunately the Peshawar incident left me so shaken that all happiness has paled in comparison. I cannot stop thinking about what happened and cannot focus on any future projects right now though I had very exciting plans for the New Year initially. May God show mercy on our country and keep us and our children safe. That's my only expectation from 2015".