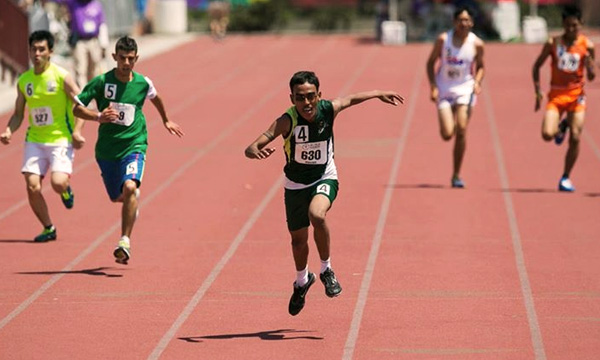 The nation gets one more reason to celebrate! The twenty-one-year-old Ramie Irshad from our homeland won the 200 – meter race at the Special Olympics World Games held on Wednesday, July 29, 2015. The event took place at the University of Southern California in Los Angeles.
Related: Special Olympics 2015: 55 Pakistani Athletes Selected to Participate
In this event, a team off 55-members was representing Pakistan including 43 males, 12 females.
Sharing the victory are Asim Zar who emerged victorious in M-14 Division and became the first Pakistani athlete to score a medal in the special Olympics' history, Aqsa Ahmed Janjua who bagged silver medal in 50 meter women's freestyle relay and Salman Siddiqui won the bronze medal in 500 meter time trial cycling.
Also: Pakistan Wins Gold in Special Olympics 2015, USA
We congratulate all the winners and their families on their magnificent achievements and hope that they would give this country more such reasons to be proud of them.