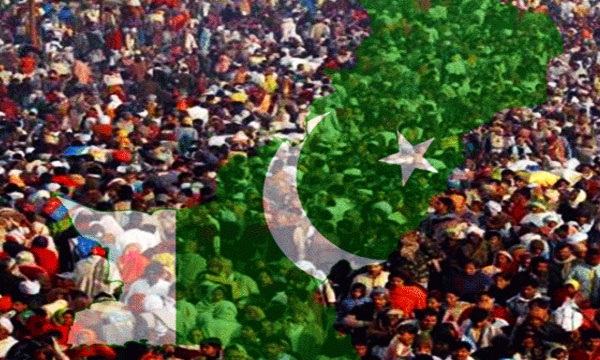 In just 35 years from now, Pakistan will be the sixth most populated country of the world with the population count exceeding to more than 300 Million!
The news was broken by United Nations; disclosing the population projections made for the upcoming years. Having a population of 190 Million already, by the end of 2030 this number will reach up to 244 million and just to give you a wider picture, by the end of 2100, the figure will hit 364m!
Read More: Pakistan Becomes 9th Most Fat Nation of the World
Now it's interesting to note who else is sailing in the same boat!
According to the key findings of the 'World Population Prospects 2015' released by the UN on Wednesday, the countries that will have more than 300 million population by 2050 includes: China, India, Indonesia, Nigeria and the United States.
Related: Turkmenistan Becomes the Least Smoking Nation of the World
Note that among the 10 largest countries, five belongs to Asia, including Pakistan, Bangladesh, China, India and Indonesia.
Guess who will be leading the chart here in next 7 years!
It is none other than our very own twin country, India, whose population is expected to surpass that of China in next 6-7 years!
Ironically, if we compare the growth of world population, it has slowed down in the recent past. The growth rate that stood 1.24 percent per year, ten years before now stands up to 1.18 percent. To make the picture clear, approximately 83million people are added annually.
Not sure if this piece stands as a good news but its sure worth sharing to spread awareness about where we are heading as a nation!