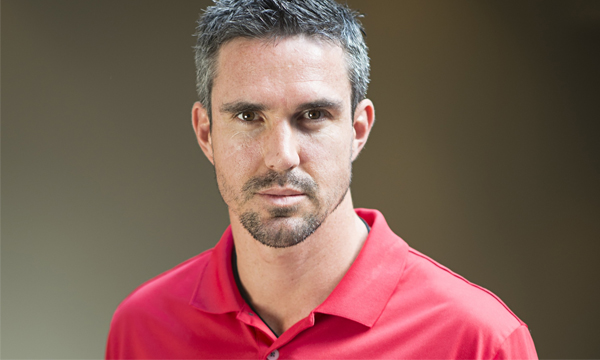 In what could be the biggest, and quite possibly the happiest news to Pakistani cricketing fans, former England batting star, Kevin Pietersen, is ready to join the ever-increasing list of international cricketing superstars for the inaugural tournament of the Pakistan Super League (PSL), after he accepted the invitation to participate in the extravagant, lucrative cricketing league. The news was announced by the blockbuster superstar himself, through a video message played at the commencement ceremony of the PSL 2016 event in Lahore on Sunday.
Related: Pakistan Super League Logo Unveiled
Watch the video here:
[fb_embed_post href="https://www.facebook.com/thePSL/videos/922977797768875//" width="550″/]
In addition to Kevin Pietersen, the PSL has also confirmed to have taken onboard some of T20 cricket's biggest stars including West Indies' Chris Gayle, Kieron Pollard, Sunil Narine, and Dwayne Bravo, and Bangladesh's T20 specialist Shakib Al-Hasan.
However, the news of taking several of these international cricketing stars has not gone down well with some of Pakistan cricket's senior-most players, as players and legends were overlooked and ignored for the inaugural T20 tournament's opening ceremony. Pakistani veteran Younus Khan, who guided Pakistan to its only T20 International World Cup success, was left fuming at the treatment of the PCB after they failed to invite him for the ceremony, stating that the board had failed to acknowledge his achievements and services to the Pakistani Cricket Team, and their failure to send him an invite highlighted his insignificance to the PSL cause.
Read More: Pakistan Super League 2016: Celebrities Prepare for Launch in Lahore
Several legends of the Pakistani game, including Javed Miandad and Imran Khan, were missing from the PSL opening ceremony on Sunday, while former Chairmen of the PCB Ijaz Butt, Khalid Mehmood, Tauqir Zia, and Zaka Ashraf, who reside in Lahore, were also not invited to the ceremony.
The Pakistani Super League is set to take place in Dubai and Sharjah in February next year.