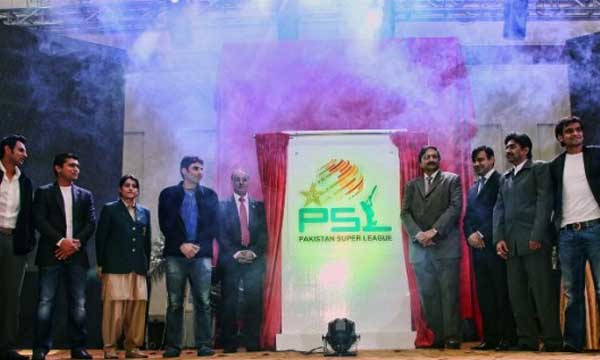 Pakistan Cricket Board has sold commercial rights for franchises, title sponsorship, and broadcast of the forthcoming Pakistan Super League. The press release issued by PCB elaborates the details.
Five franchises including the Quetta, Peshawar, Lahore, Karachi, and Islamabad were sold for $93 million while title sponsorship was awarded to Habib Bank Limited for the first three years of the league. As the result of this partnership, the Twenty20 league will be officially titled as HBL Pakistan Super League.
PSL's production rights were bought by UK's leading sports production and media company, Sunset+Vine while broadcast rights were conferred upon sports channel, Ten Sports and PTV Sports.
Global TV rights were sold to Tech Front, a UAE-based media rights acquisition company.
"Having awarded production rights to Sunset+Vine, the next step was to ensure that we get the maximum number of eyeballs and I would like to welcome our media rights partners," Najam Sethi said while giving the details.
Read More: PSL T20 Contract Categories Announced
Of the five franchises, Karachi franchise was the most expensive being sold for $2.6 million per year and 26 million over 10 years. It was bought successfully by ARY CEO Salman Iqbal.
Lahore franchise was purchased for $2.4 million by Qatar Oils, Islamabad franchise was sold to UAE Captial Venture for $1.5 million, Peshawar franchise was acquired by Haier for $1.6 million and Quetta franchise was bought by Omar Associates for $1.1 million.
The process to appoint coaches for the five teams will begin in the next ten days. The imminent HBL Pakistan Super League is scheduled to be held in the UAE from February 4 to 23, 2016.