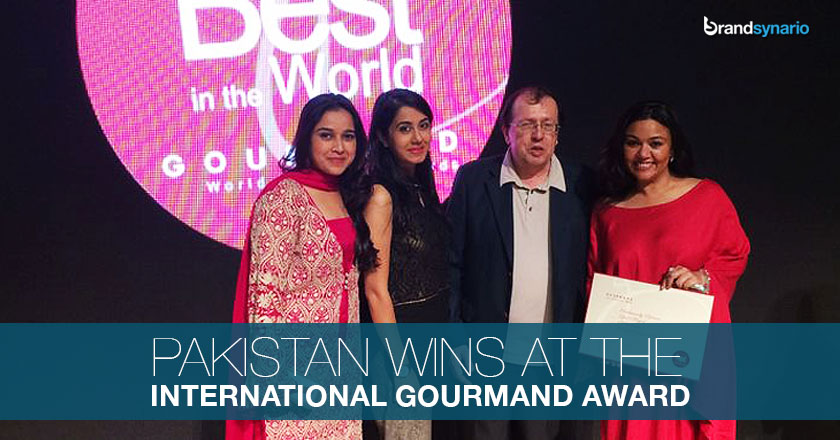 Pakistan's leading independent publishers, Markings' fifth title, and also their first dessert based cook book, 'Deliciously Yours' by  Pakistani chocolatier Lal Majid has been honoured by the prestigious Madrid base Gourmand World Cookbook Award committee as the Best Pastry Sweets Cookbook in the world.
This is the first time that a book from an independent Pakistani publisher has been recognized and awarded on an international platform, competing against 187 countries. the annual Gourmand Awards are widely regarded by international journalists as the "Oscars" of the Cookbook Awards .
Speaking about Pakistan's win at the Gourmand Awards, CEO of Markings, Kiran Aman has said
"This has been a very proud moment for us as Pakistanis- it is the first time that the work of an independent publisher from our country has been awarded internationally.  It is a great source of pride to have our work recognized by one of the world's most prestigious authorities in cookbooks, winning  the  Gourmand Award for our first ever dessert based title."
At the "Beijing Cookbook Fair" Markings Publishing also presented their sixth title, 'Zaiqay Frontier Ke – Dera Ismail Khan Kae Bhulay Bisray Pakwan', translated as 'Flavours of the Frontier – Forgotten Recipes from Dera Ismail Khan' written by the late Pushpa Kumari Bagai.