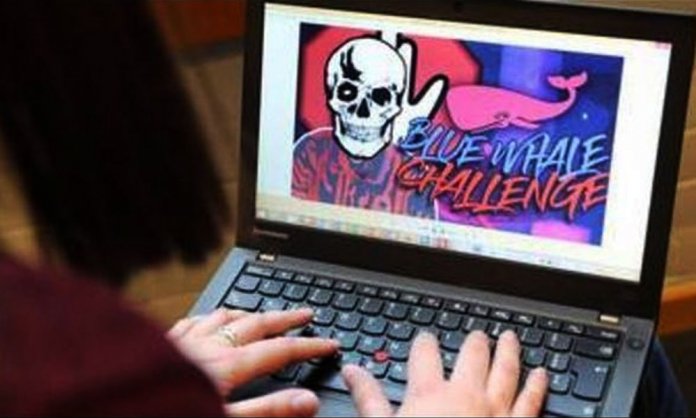 Despite spreading awareness months before the youth of Pakistan were even familiar with the words 'Blue Whale Challenge', efforts have seemed to go down the drain.
We are saying this because despite countless efforts of preventing this deadly suicide game going viral and that's not it. Pakistan ranks at #1 for most searches worldwide for the term 'Blue Whale' according to Google Trends.
No kidding!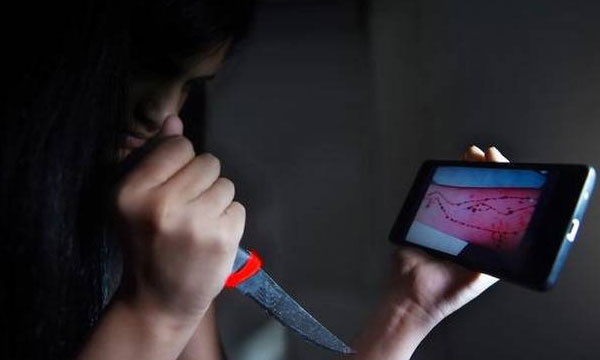 *Searches change and are not timebound
'Blue Whale' Term Search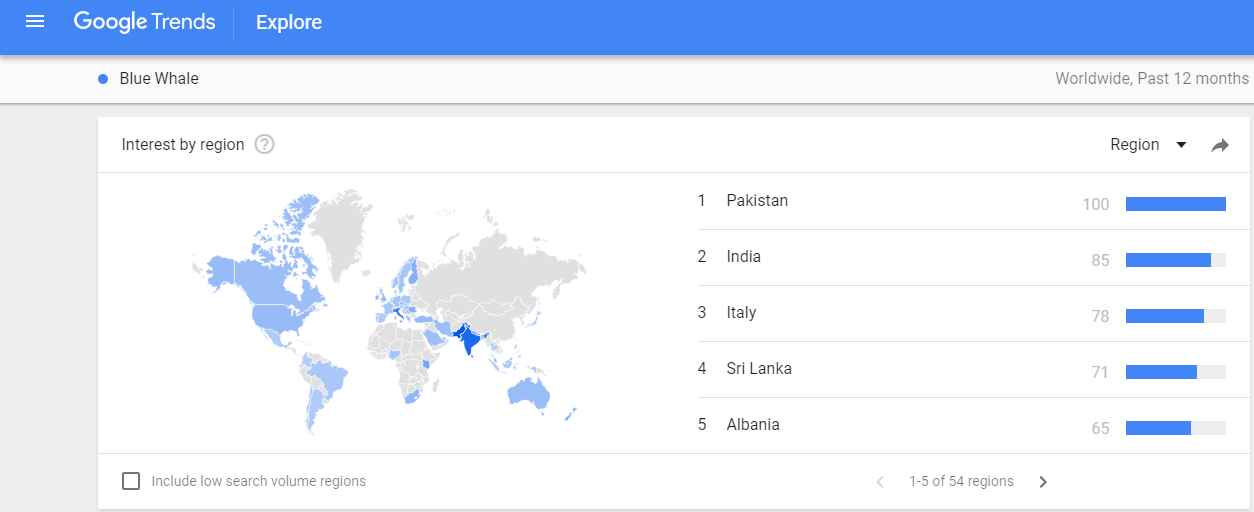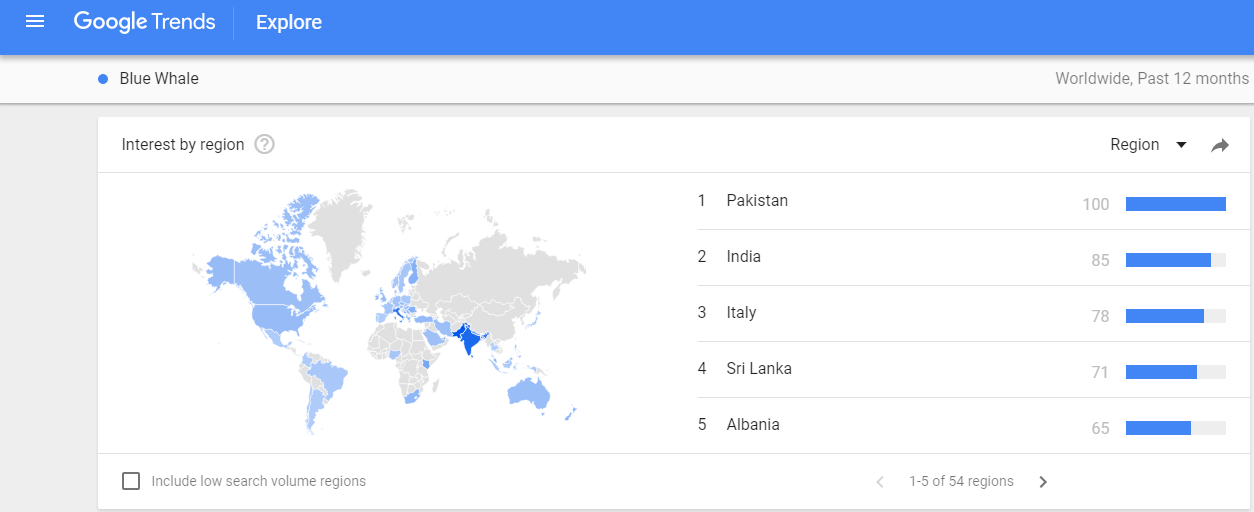 Breaking the search further into regions, it was found that the highest number of searches belonged to Federally Administered Tribal Areas, followed by Balochistan, Azad Jammu and Kashmir, Sindh, and KPK, followed by Punjab, Gilgit-Baltistan and lastly Islamabad Capital Territory.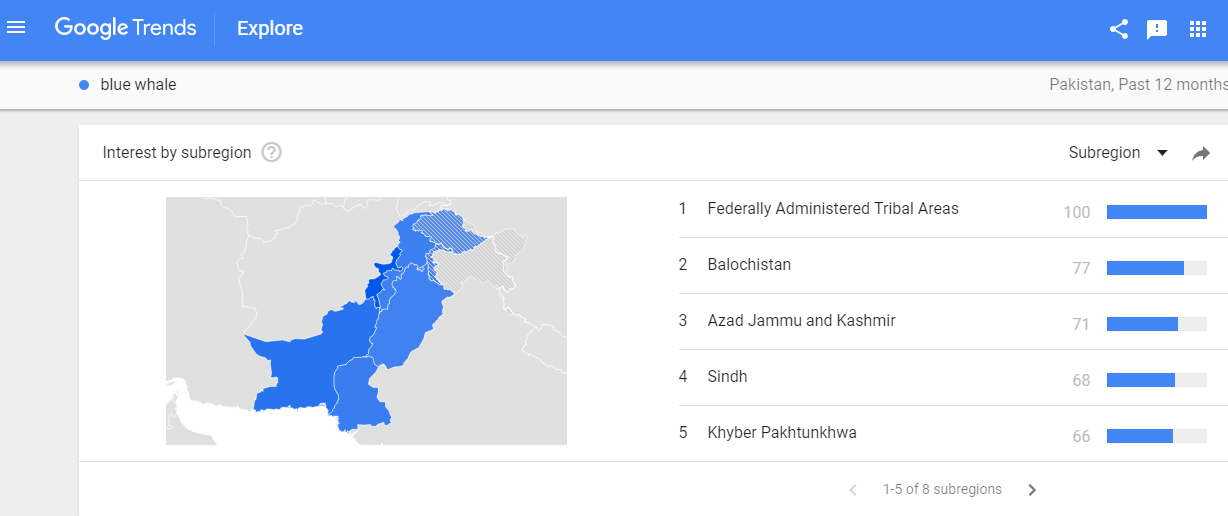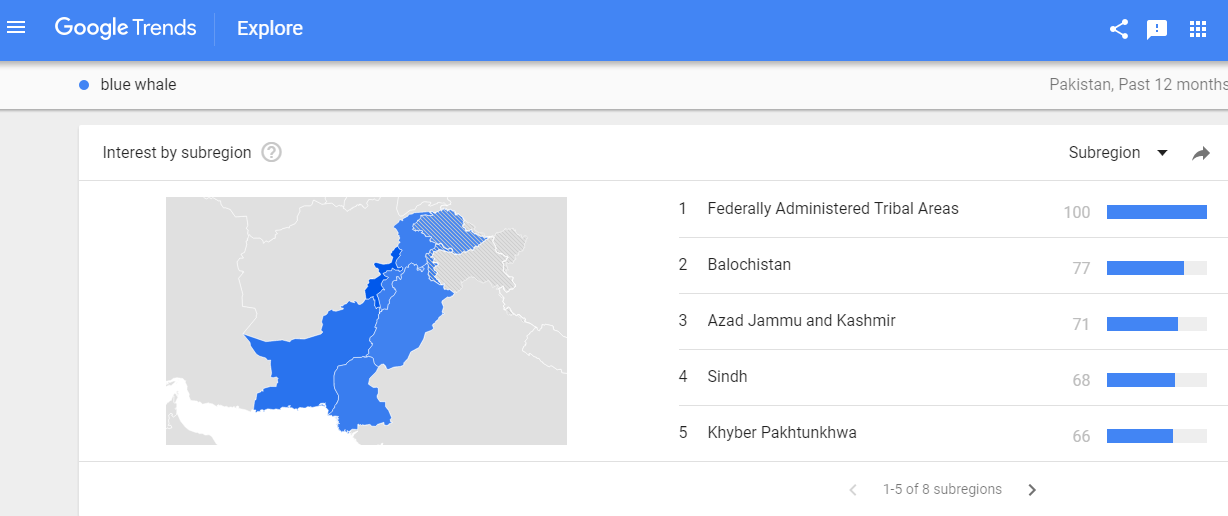 While coming to cities, in particular, most searches came from Hyderabad, Rawalpindi, Quetta, Karachi, and Multan.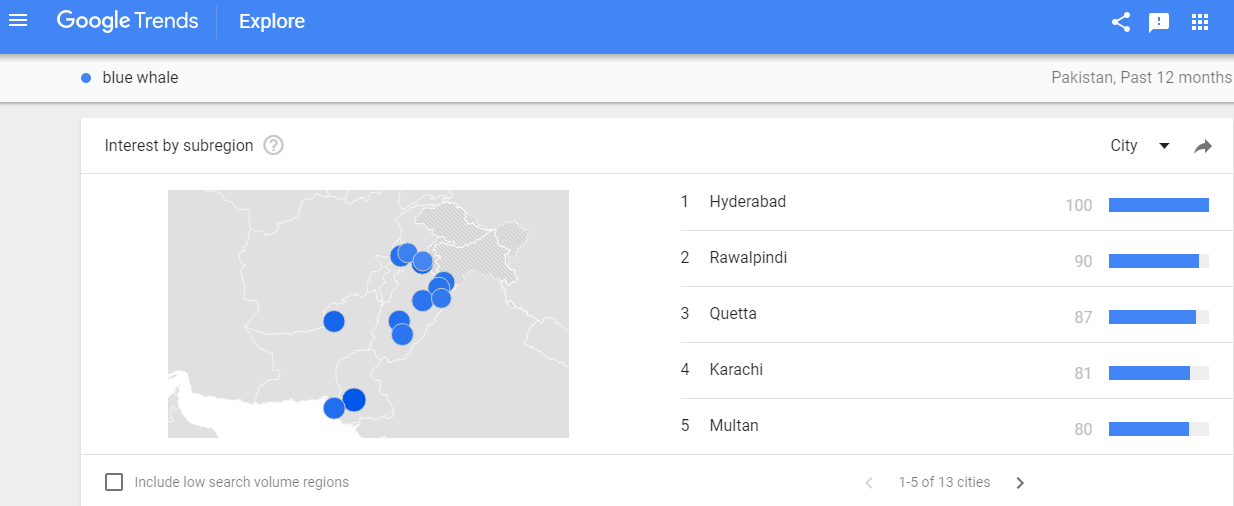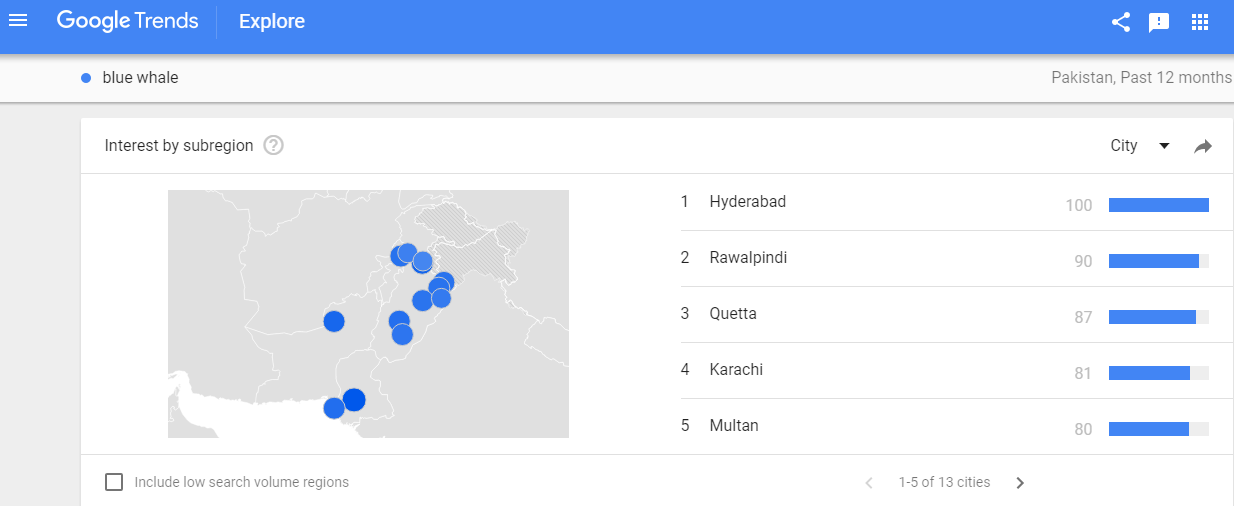 'Blue Whale Game' Term Search
Coming to the term 'Blue Whale Game' Pakistan ranks 2nd, right behind India, followed by Sri Lanka, Bangladesh, and Nepal.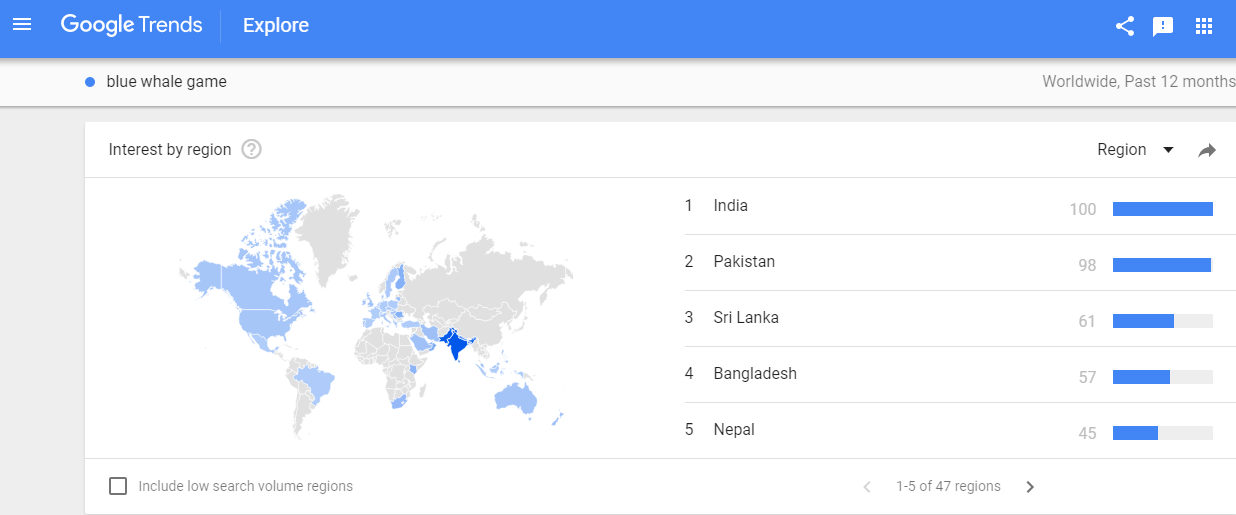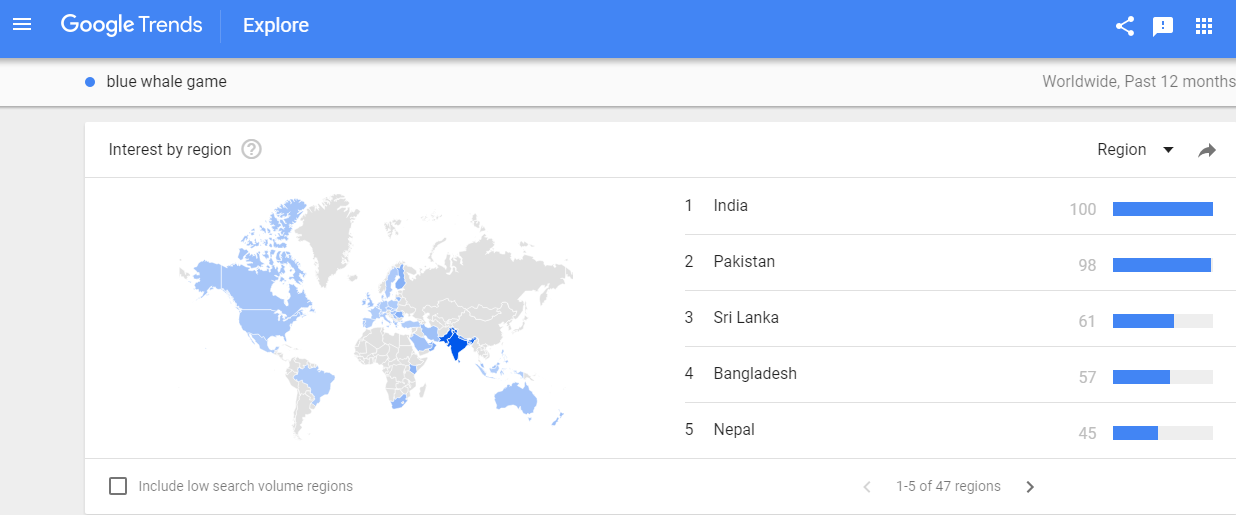 Breaking down by Sub-Region, the term was highly searched in Azad Jammu and Kashmir, Sindh, Punjab, KPK, and Balochistan.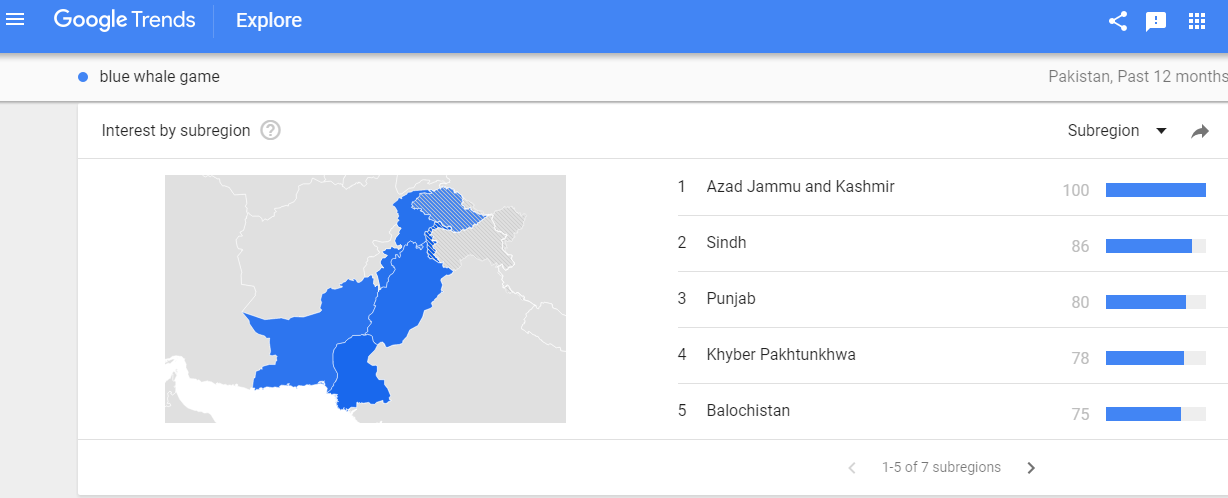 While the top cities in the search include Hyderabad, Rawalpindi, Karachi, Gujranwala, and Multan.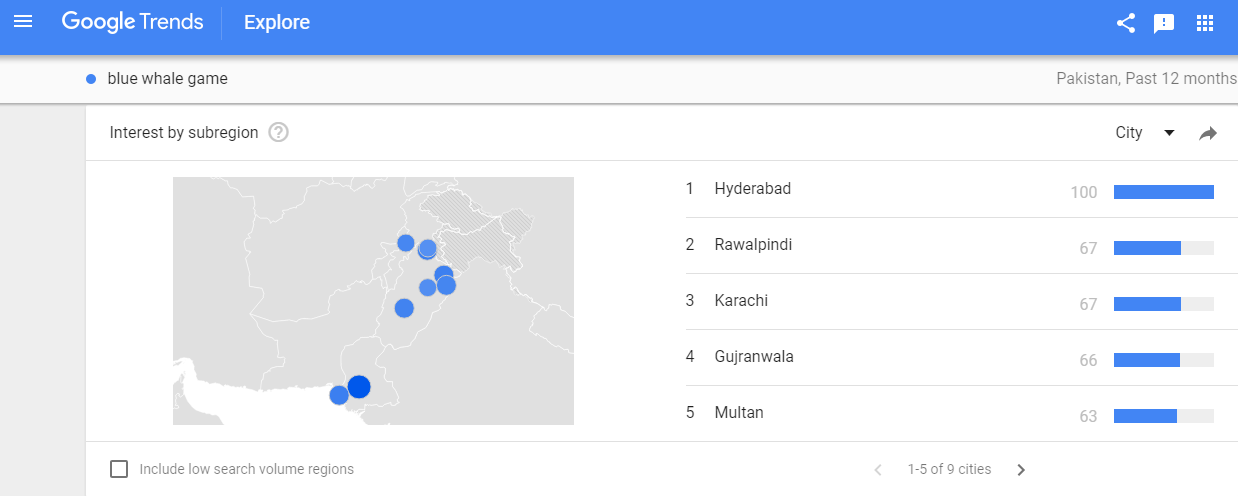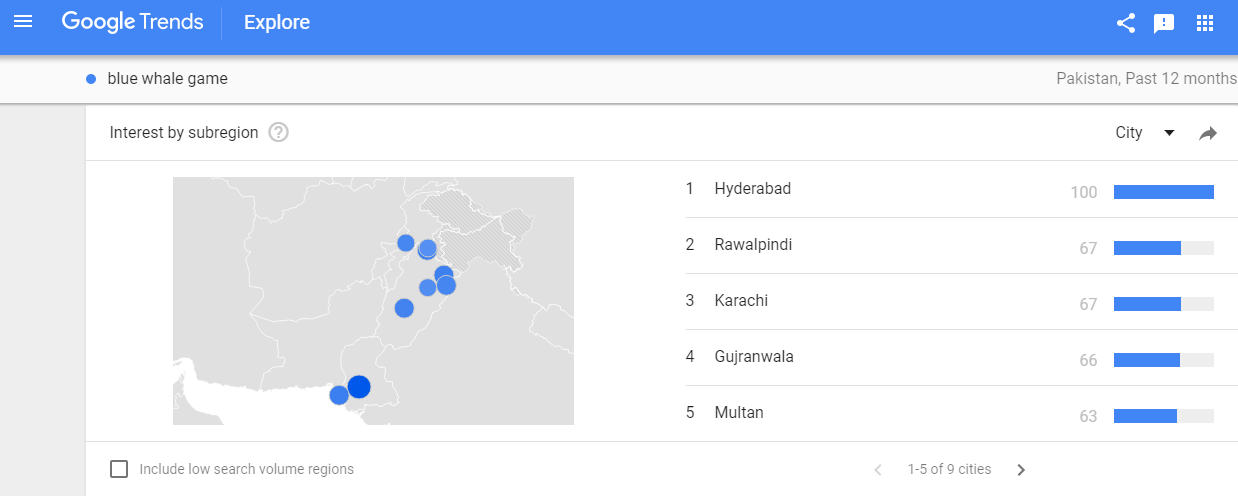 This is highly concerning, given that the numbers are increasing day by day!
Blue Whale Challenge Curator is Harassing Pakistani Girls on WhatsApp!
Preventions Parents can Take
Parents need to make this their responsibility for checking with their kids, talking to them, trying to understand if they are going through a tough time. Parents should be involved in their child's life and must investigate if the child is being bullied, is a part of the wrong social circle, has peer pressure, is depressed, etc. The involvement of a responsible parent can stop this nonsense from continuing.
Potential Signs of Suicidal Person
Talking about suicide, death, and/or no reason to live
Preoccupation with death and dying
Withdrawal from friends and/or social activities
Experience of a recent severe loss (especially a relationship) or the threat of a significant loss
Experience or fear of a situation of humiliation of failure
Drastic changes in behavior
Loss of interest in hobbies, work, school, etc.
Preparation for death by making out a will (unexpectedly) and final arrangements
Giving away prized possessions
Previous history of suicide attempts, as well as violence and/or hostility
Unnecessary risks; reckless and/or impulsive behavior
Loss of interest in personal appearance
Increased use of alcohol and/or drugs
General hopelessness
Recent experience humiliation or failure
Unwillingness to connect with potential helpers
Some other things to look out for:
Are they spending more time online or on devices?
Look for signs of isolation
Look for any loss of interest
Watch for changes in behavior or personality
Experts also said parents should understand that while their children are very smart, their emotional development doesn't always match up with their intellectual or academic development.