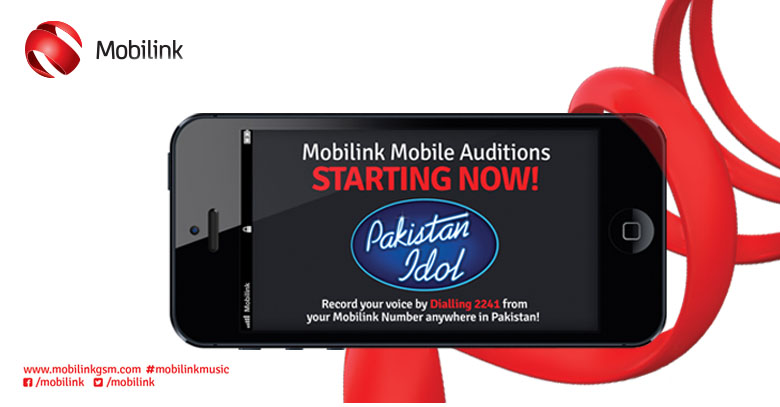 By Ufaq Ashfaque
Mobilink introduces mobile auditions where Mobilink users will be able to audition from the comfort of their home by simply dialing 2241 and record a 60 second song.
The voice clip will then be judged by the panel of judges of Pakistan Idol. Callers clearing the first round will then qualify for a second round of auditions.
This facility has been launched particularly for those who are unable to reach the place of audition on time and basically to facilitate deserving candidates those who, for any reason, couldn't be at auditions physically.
As an official cellular partner for Pakistan Idol, Mobilink is amplifying its efforts, promoting its own brand and reaching out to as many people who want to participate in the competition.
"Mobilink is always part of any initiative which is basically to nurture the talent of the youth in Pakistan.  Looking back at the history, there have been several projects where Mobilink's platform has been used for the youth," Ali Murtaza, Director Brand Communication and Media for Mobilink said.
Even though there are people who are unable to launch their efforts to cater to Pakistan, the current initiative launched by Mobilink is sure to captivate a lot of other rival network's attention, and help retain their market.