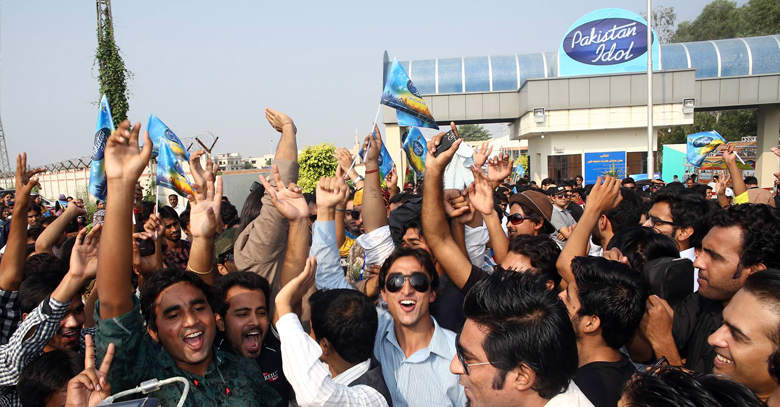 The chapter for Pakistan idol's first round of auditions comes to its conclusion with Karachi auditions taking place at various locations for three days, The City of Light, Karachi hosted more contenders than other city of the Pakistan
The next round of auditions will start from 28th October at Marriott Hotel, Karachi where further contestants will be eliminated leading to around 30 final contenders.
These 30 will now practice under the supervision of professionals for a whole month before the show officially debuts television on Friday December 6th at 9:00 p.m. on GEO TV. According to sources Hadiqa Kayani, Ali Azmat and Bushra Ansari will judge Pakistan Idol. 
Many believe Pakistan Idol's turn out in the auditions is a strong telltale of the anticipation of the International sensation. The show has already made its debut in India, a couple of years ago and before Paksitan Idol – Sur k Shetra and Sa Ra Ga Ma Pa were the two major platforms for Pakistani singing talent to show their competence. However, both these shows were essentially owned by India, in which Pakistanis uotperformed the arch-rival Indians, winning Kurk Shetra and standing as runners up in Sa Re Ga Ma Pa.
Pakistan idol is the 50th International edition of the 'Idols' interactive reality television singing competition series created by Simon Fuller and developed by Freemantle Media. The United Kingdom based reality show has been adopted by more than 50 countries around the world in the last 12 years of its broadcasting. The most famous edition is the American Idol that has aired 12 seasons and announced the thirteenth in September 2013.
Pakistan is the latest edition in all of the International 'Idol' series. Are you looking forward to watching Pakistan Idol?