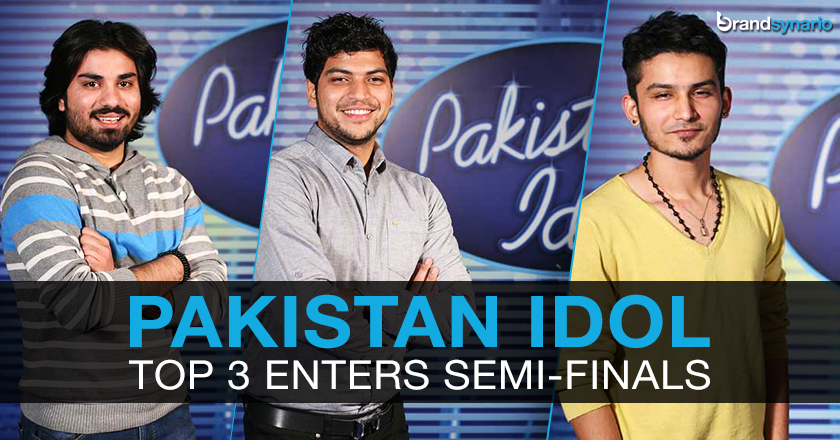 Pakistan Idol has finally reached its Semi-Finals stage with its Top 3 contenders, namely 14
Kashif Ali, a brilliant singer was eliminated last night from the stage of Pakistan Idol, leaving Ali, Shoaib and Zamad as the final three to hold the stage this upcoming weekend in the show's semi finals.
Let's discuss the top three finalists, one of whom will soon be crowned The First Pakistani Idol.
Ali Asad
Ali Asad is one of the youngest contestants on the show from Karachi, loved by many this participant is not only blessed with good looks and a gifted heart touching voice but is also the only one now left on the show with good knowledge of rock music genre.
One of his best performances so far can be viewed below:
Muhammad Shoaib
Shoaib, the Peshawari participant holds a voice that can truly be called a blessing in disguise, without any formal training Shoaib has made it to the final three participants of the show.
His voice is known for its soothing heart-warming effect. Will he make it to the finals? Have a look at one of his performance and decide for yourself.
Zamad Baig
Zamad Baig, the Lahori participant who has made it to the semifinals of Pakistani Idol, shook the stage with previous performance on his idol Ustad Nusrat Fateh Ali Khan's song for the first time.
Having expertise in Sufi Rock Genre, Zamad is a strong competition and has been proclaimed by many as the forthcoming first Pakistani Idol.
Watch Zamad's one of the best performances's so far and decides for his caliber yourself: