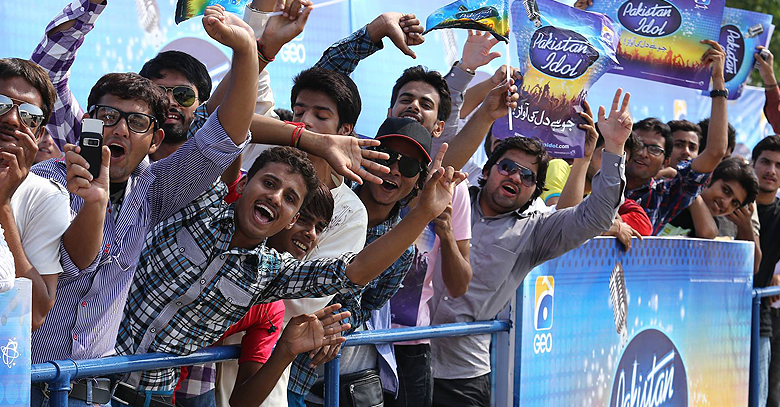 Pakistan Idol – Jo hai Dil ki Awaz – saw an energetic response by the people of Lahore during the three-day auditions, according to the press release issued by the Pakistan Idol team.
They proved how passionate they are about singing and what really Pakistan Idol means to them. The auditions started through a mall activation in Mall of Lahore and witnessed a huge turnover as people came in large numbers from the first day till the last.
Amazing people ,melodious voices and energetic contestants were found in this journey of team idol in Lahore.
Day one was a hot, sunny day which started with a huge crowd waiting outside the auditions venue to prove that they really are Pakistani Idols.
The second day was replica of the first one as potential contestants sang, danced and enjoyed the environment created by team idol for them.
"The energy of in pre casting auditions Lahore proved the famous saying "Lahore Lahore Aeyy"," the press release stated.
The auditions were extended to day three as huge amount of people registered in Lahore and level enthusiasm stayed the same if not increased.
Lahore is known for producing legendary singers such as Noor Jehan, Mehdi Hassan and Ali Azmat and now it is all set to give a new Idol to this nation through Pakistan Idol.