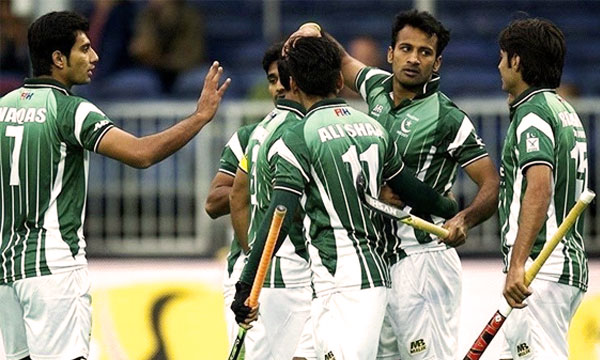 After the disappointing performance of Pakistan's hockey team at World Hockey League, the captain, Muhammad Imran has quit the team. The news was departed by Imran himself to the Pakistan Hockey Federation (PHF).
Strongly advocating the need to bring young talents forward, he reported, "Players were given all the necessary facilities, but they failed to perform".
Read More: Pakistan vs England: World Hockey League Quarter Final
As per the reports, Imran had already made his mind to resign from captainship before; however, he broke the news after the match against France.
Imran is just one of the figures who stepped down after the poor performance of team at WHL's semi-finals. Chief selector Islahuddin Siddiqui along with the other members of PHF's selection committee had already reassigned for the said reason.
Team's coach, Shahnaz Sheikh resigned from his post after pressure was mounted on him to accept responsibility for the team's poor performance.
The fact that Pakistan team failed to qualify for the very first time in the history of Olympics was hard to digest for many of them. The very same team bagged gold medals three times in the past.
Prime Minister Mr. Nawaz Sharif also expressed his concern over the performance of the country's hockey team in the WHL.
Are we losing the glory of our national sport? What do you think? Start commenting below!