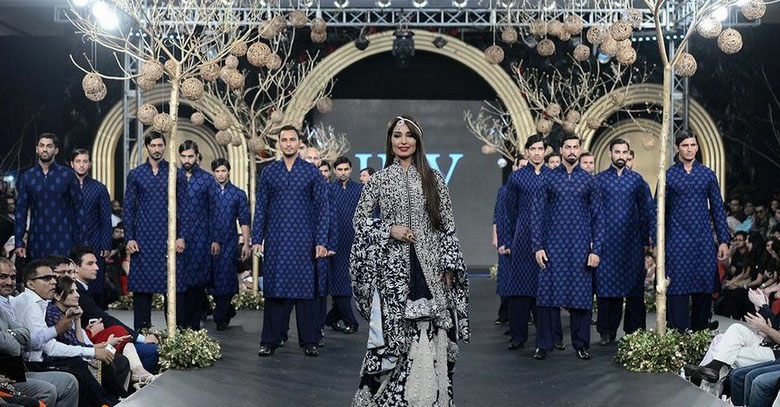 Pakistan's booming fashion industry has grown by leaps and bounds, recording a whopping growth of 79 % as quoted by the Ambassador of Pakistan to France Ghalib Iqbal.
At a fashion show in Paris, part of the France's 37th edition of Texworld, Iqbal revealed that the growth was amongst the largest industrial growth documented in world's history. High end textile apparels were displayed at the fashion gala.
According to Samaa TV, a number of 35 companies from Pakistan made it to Texworld. While 12 were sponsored by the Trade Development Authority of Pakistan (TDAP), the remaining participated in the event on their own.
Read more: Sana Safinaz Appoints OCM as Exclusive Distributor in India
What's more, designs created by the masterminds hailing from Indus Valley School of Arts and Architecture and Sarena Textiles were exhibited in the fashion. The versatile work of art and fashion reaped high praises from the audience.
Unveiling the massive feat of Pakistan's fashion industry, the ambassador announced that more a wide-ranging fashion show will be held in Paris in the upcoming year to market the creative luxurious work of our coveted and talented designers.