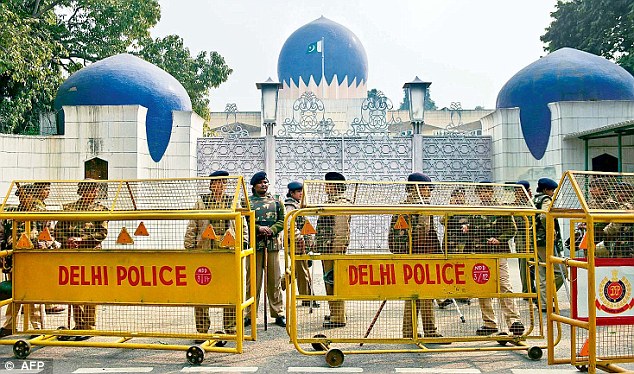 Pakistan High Commission to India has invited the All Parties Hurriyet Conference Chairman, Syed Ali Gilani, and other Hurriyet leaders including Mirwaiz Umar Farooq to the Pakistan Day celebrations to be held on March 23 at the High Commission in New Delhi.
The invitation has come at a time when SAARC summit is going on in Nepal, and India and Pakistan are also scheduled to participate in a two-day Nuclear Security Summit in Washington later this month.
Professor Abdul Ghani Butt, Maulana Abbas Ansari, Bilal Ghani Lone, Musadiq Aadil, Mukhtar Ahmad Waza, Fazal Haq Qureshi, Javaid Ahmad Mir, Hilal Ahmad War, Abdul Manan Bukhari, Shahid-ul-Islam and Abdul Majeed Banday are also among the leaders invited by Pakistan to the event.
"We are going to attend the Pakistan Day function and our delegations will be headed by Chairman Dr Mirwaiz Umar Farooq," Islam said.
Other leaders, Muhammad Yasin Malik, Aasiya Andrabi, Zafar Akbar Butt, Shabbir Ahmad Dar, Muhammad Iqbal Mir, Imtiyaz Reshi, Farooq Ahmed Dar, Farooq Ahmad Tawheedi, Muhammad Ahsan Untoo, Abdul Qadeer Dar the Amir of Jamaat-e-Islami of the occupied territory, Ghulam Muhammad Butt, and members of High Court Bar Association and Civil Society have also been invited to attend the event.
Besides Hurriyat leaders, Editor-in-Chief of Urdu daily Asian Mail, Rasheed Rahil has also been invited.