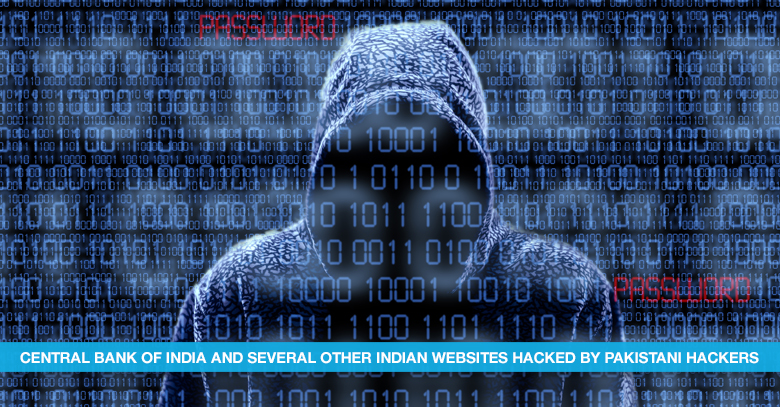 The Indian Cyber Army (ICA) hacked Pakistan's top army blog on the Pakistani Army, to mark fifth anniversary of the mass terror attacks on Mumbai that lasted around 58 hours, killed more than 166 people with 26 foreigners and left a massive toll of 300 people severely injured.
In response, Pakistan Cyber Army in collation with MadLeets defaced a number of Indian websites, including the official website of the Central bank of India. The PCA further warned the ICA to stay away from Pakistani websites.
To mark the occasion another hackers group under the name 'The Hacker's Army', further hacked a whole lot of Indian website to mark 26/11 and reply the 'now-futile' attempt of Indian Cyber Army (ICA) to hack Pakistani websites. ICA wanted to mark 26/11; apparently it proved to be more expensive than they could have anticipated.
The message on Indian websites says:
Happy 26/11
Greetings citizens of the INDIA. We are "TheHackersArmy"
You Got Pwned by THA X & Kai-H4xOrR
Mili Aazadi Jis-se tum logo ko Wo Shakhs 'musalman' Hee tha.
Diya Hind ko Taj Mahal jisne wo Shakhs 'Musalman' Hee tha.
Aaj kehte Hain wo Log K dehshat-gard hai Musalman.
Shuru ki Jisne tum logo k liye Jang-E-Aazadi ki wo Tipu Sultan 'Musalman' hi tha.
Jaha Lehrate ho tum log Tiranga, Kiya tameer jisne Laal Qila Wo Shakhs 'Musalman' Hee tha.
Aj Jis Atomic Power Par tum Garoor Karty hu wo Atomic Power Tum Ko Dene Wala B Abu Al Kalam "Muslman" hee tha
kehte ho "Sare Jahan se Achha HINDUSTAN hamara", ye Likhne wala IQBAL 'Muslman' hi tha….
HAPPY 26/11 🙂
To the "incorrupt" officials of the government, we are challenging you!
Join us!
The Corrupt – Fear us.
The Honest – Support us.
The Heroic – Join us.
We are TheHackersArmy
We are ONE.
The Government – you are NONE.
List of Hacked Indian Websites by "The Hacker's Army (Pakistan) include:
http://starentertainments.net/home.php
http://starentertainmentsindia.com/index.htm
http://siddhantitikota.in/index.htm