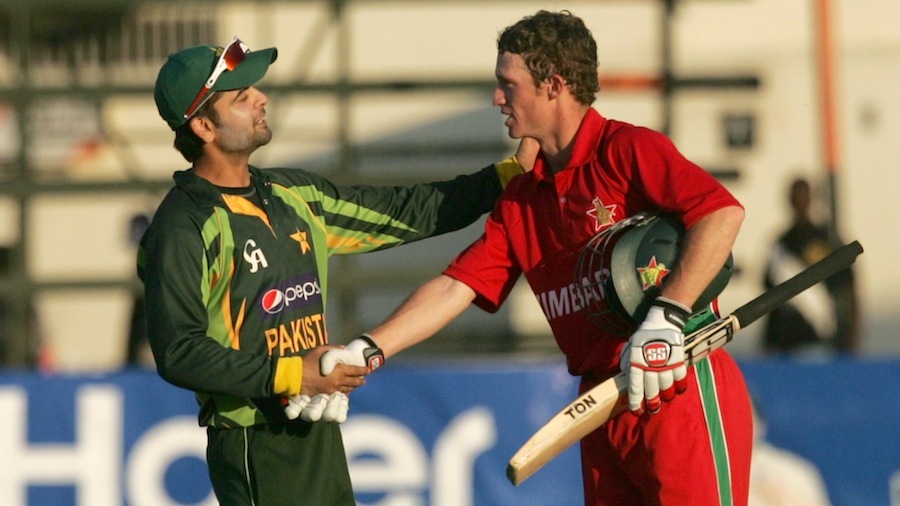 The Pakistani cricket team is scheduled for a Zimbabwe visit in the coming August, according to Alistair Campbell, Zimbabwe Cricket's Managing Director.
A development that seems to be the direct result of the Zimbabwe team visiting Pakistan in May for a one week tour, has brought forth the revival of international cricket in Pakistan. Zimbabwe was the first full national squad to visit Pakistan in six years. Zimbabwe's cricket team played three ODIs and two T20Is and lost both series.
There has been a significant increase in the international exposure of the country. Aside from Pakistan, other teams scheduled for a visit to Zimbabwe include India, West Indies and New Zealand.
India will be arriving in July and playing three ODIs and two T20s. Right after India's departure, New Zealand will be arriving in Zimbabwe to play a limited overs series.
"There's also Pakistan who are coming in August as part of the benefits for our tour there recently and there is another tour by West Indies," Campbell stated.
While Pakistan is set to arrive in Zimbabwe sometime in August, the exact dates have not yet been determined.