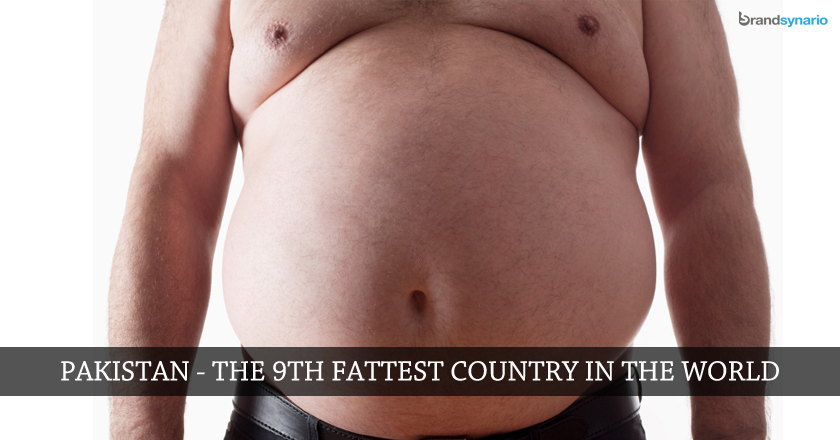 It's time to face what we have eaten so far, as Pakistan becomes the 9th most obese country in the world.
Except for terrorism, hyper judgments and being under-developed, Pakistani's are also known for their appetite and delicious food.
According to a study by Global Burden of Disease, Pakistan has been ranked as the 9th most fat country of the world.
The study identifies that almost 30% (i.e. around 671 million people) of the world's population is now under the obese bracket, which starts from those having a BMI ratio of 30 or more.
Out of these 671 million quite heavy people, 78 million belong to United States of America which according to the study stands as number one in the ranking of most obese countries. Following US, the second and third positions are occupied by China and India, with 46 and 30 million people respectively.
Mr. Murray, director of the University of Washington Institute for Health Metrics, who helped in collating the data for the study said,
"Obesity is an issue affecting people of all ages and incomes, everywhere,"
Another important fact highlighted through the study was that females of developing countries tend to be more obese than men, whilst it is the inverse when it comes to developed countries.
It's not just about looking cool and slim, but it's actually about the diseases – Cardiovascular diseases, cancer, diabetes, osteoarthritis, kidney problems – that one becomes prone to when over-weight or obese.
Mr. Murray also said,
"In the last three decades, not one country has achieved success in reducing obesity rates, and we expect obesity to rise steadily as incomes rise in low- and middle-income countries in particular, unless urgent steps are taken to address this public health crisis."
The continuously increasing rates of obesity with no alteration or reduction are a sign of high alert. And as the governments of these highly obese countries are still not paying heed to the issue, it might (God forbid) result in the loss of many precious lives in near future.