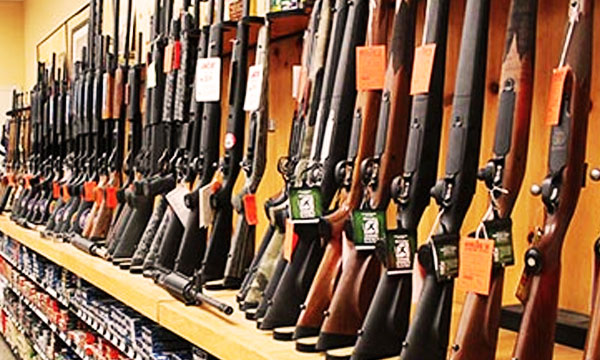 The Stockholm International Peace Research Institute (SIPRI) database revealed that Pakistan was the 10th largest arms importer in the year 2015, spending about $735 million on imports of arms and ammunitions.
According to the SIPRI database report, Saudi Arab stood at the 1st position being the leading arms importer with $3161 million worth import rate.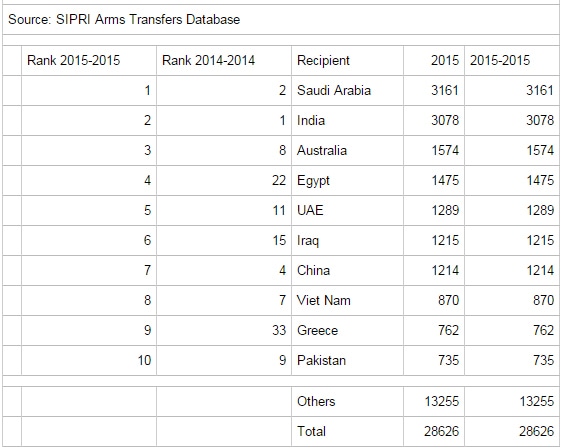 On the other hand, the report disclosed names of the largest exporters revealing that the biggest exporter of arms to Pakistan in the year 2015 was China, having $565 million worth export, whereas United States (US) followed the second lead having $66million worth of export.
Pakistan is also China's largest buyer of arms, accounting for 35 per cent of total arms sales in the country, followed by Bangladesh and Myanmar. The SIPRI report showed that China has been gradually increasing the weapons exports since five years.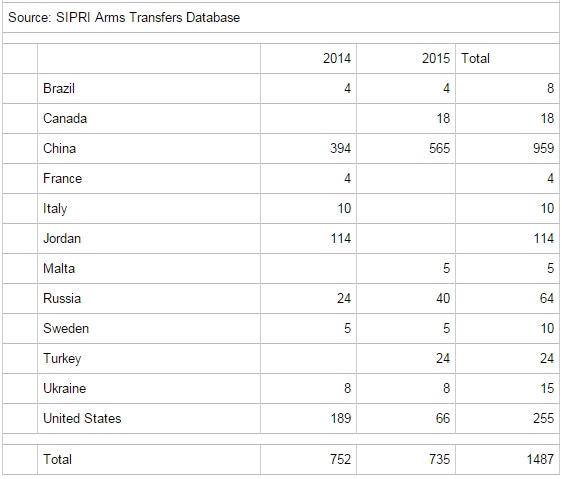 "The Chinese until ten years ago were only able to offer low-tech equipment. That has changed," said Siemon Wezeman, Senior Researcher with the SIPRI Arms and Military Expenditure Programme.
"The equipment that they produce is much more highly advanced than ten years ago, and attracts interest from some of the bigger markets."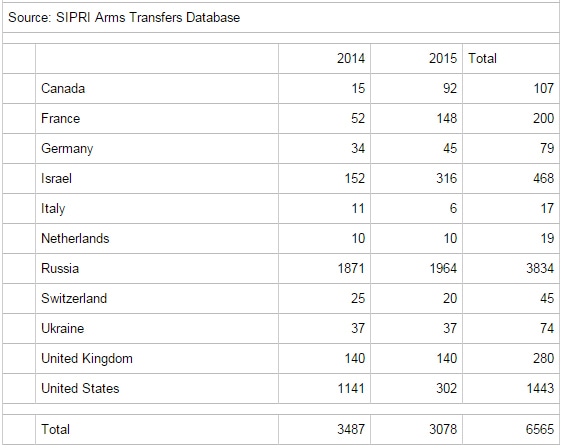 According to the reports, China finalized the deals to buy air defence systems and two dozens of combat jets from Russia in 2015, whereas China is still acquiring weapons with an increased rate every year. The report stated that China is looking forward to importing large transport aircraft, helicopters as well as engines for aircraft, vehicles and ships.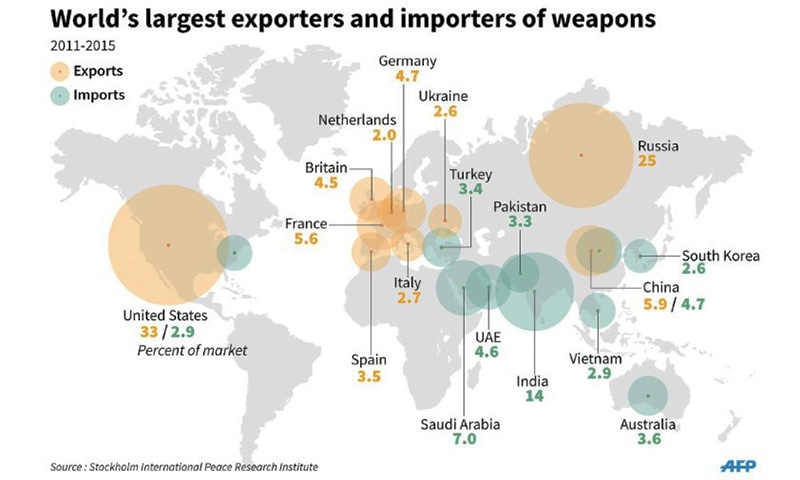 Pakistani SSG Troops Ranked as Top Most Formidable Special Units Globally
Stay tuned to Brandsynario for more updates.