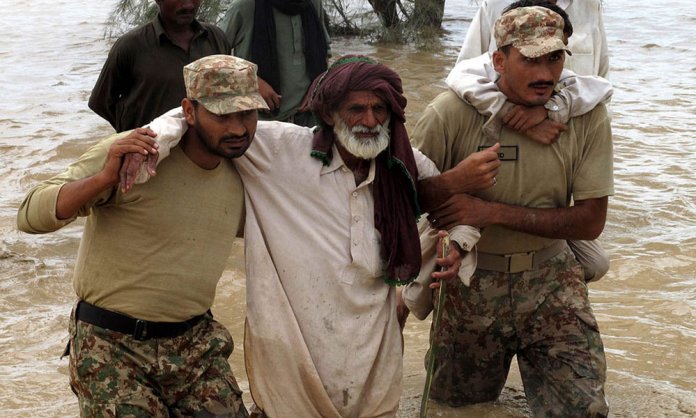 This monsoon has been one of the worst the residents of Karachi and surrounding areas have witnessed. Flash floods, drowning cars, over 14 dead, the situation has become out of hand for which Karachi administration requested Pakistan Army for assistance.
"Karachi administration requested army for assistance in managing torrential rain effect in the city," the Inter-Services Public Relations (ISPR) said in a statement on Thursday. "The COAS directs the provision of all out assistance for helping citizens," it added.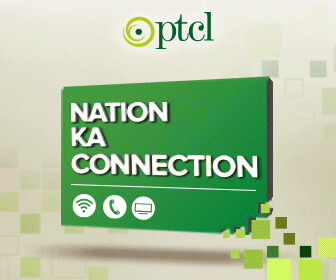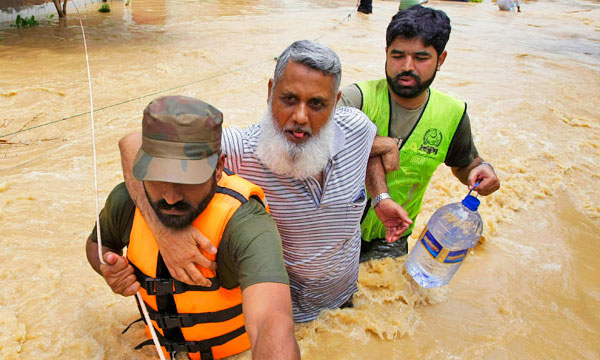 Army, the military's media wing added, is extending full assistance and water extraction pumps have been immediately given, according to Express Tribune. Express News has stated that over 11 have died due to electrocution.
Karachi Floods: Situation Worsens as Heavy Rains Continue! [View Pictures]
Along the Army, the Navy will also be providing their assistance. The Navy will be providing help to drain out the water according to their spokesperson. Pakistan's Meteorological Department (MET) office in Karachi, on the other hand, has predicted heavy showers on Friday as well.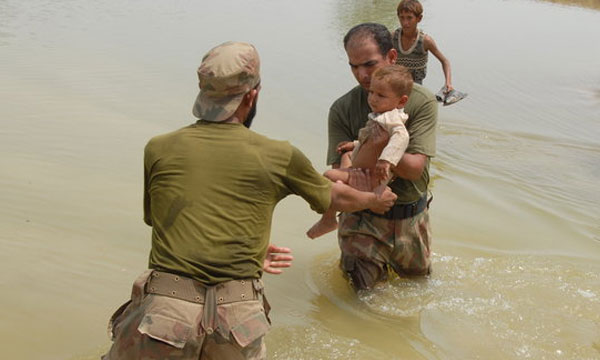 "Strategic installations including key hospitals, Dhabeji pumping station, and the airport remained unaffected throughout," said a K-Electric spokesperson.
"Some feeders have been switched off in view of safety concerns in areas with waterlogging, and restoration work will be expedited in affected areas as soon as standing water is wiped out. The power utility also maintains close coordination with the National Disaster Management Authority (NDMA), the Pakistan Meteorological Department (PMD) and the city administration to extend effective support."
Please remain indoors and avoid going out into the rain. Keep children inside as well and only go out if needed.
Take care and stay safe.
Stay tuned to Brandsyanrio for more news and updates.