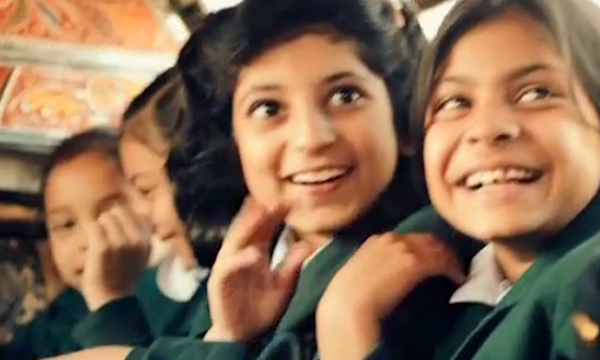 No one can ever forget the bleakest and the most horrendous incident this nation has faced, i.e. attack on Army Public School in Peshawar on December 16th last year.
Almost 150 people were killed which includes 144 children by ruthless militants leaving the entire nation sobbing over the loss of innocent lives.
As the nation marks the first anniversary of this unforgettable incident, a song is released by the Pakistan Army to pay tribute to the martyrs of Peshawar attack.
The media wing of the Pakistan Army – the Inter-Services Public Relations (ISPR) has released a song titled 'Mujhay Dushman Kay Bachon Ko Parhana Hai'.
The song aims to seek revenge from enemies by educating their children. This song is also sung by a kid just like 'Bada Dushman Bana Phirta Hai' which was released by ISPR soon after the incident.
Take a look at the song over here:
[fb_embed_post href="https://www.facebook.com/ISPROfficial1/videos/1045816305448975//" width="550″/]
In an emotionally captivating video, the song also highlights the deep grievance of the families of the victim.
The clips of parents of the martyrs in the video of this song reflect only a glimpse of hardship and intense sorrow that can leave everyone in tears.
In addition to this song of ISPR, we are also seeing tributes coming from all over the world. Recently, UNESCO collaborated with producer Kevin Mackie, songwriter Krista Wallhagen and singer-film-maker Rupam Sarmah to work on an album which can be dedicated to world peace by partnering with the musicians of the countries that were terror-stricken.
UNESCO also decided to dedicate a song to the martyrs of APS attack for which they partnered with Tehzeeb Foundation patron Sharif Awan who curated a team including Arshad Mahmud, Zoe Viccaji and Zia Mohyeddin. Together they made a song titled 'Gulsher' which is going to be featured in the UNESCO music album for peace.
APS Victims' Tribute Song Yeh Jung Bhi Hum Hi Jeetey Gey By Ali Azmat
Previously, Indian musicians' duo Salim-Sulaiman also made a song and released its video in August, this year.