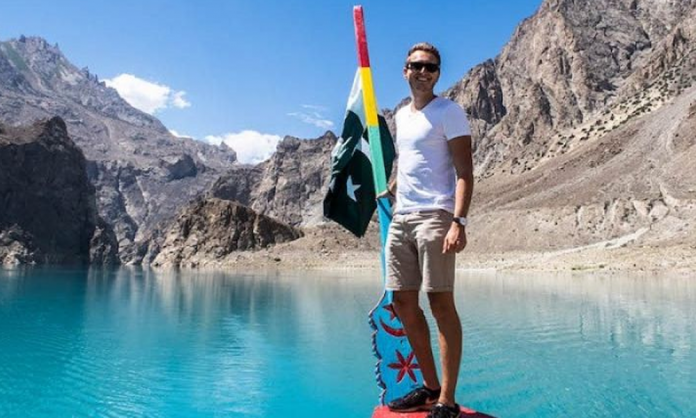 529 views
Pakistan has come a long way as a nation when it comes to fighting terrorism and showing the world that we truly are a warm welcoming and hospitable nation.
Over the last couple of years, international vloggers and bloggers and visited this beautiful country and have fallen in LOVE with it!
From Eva zu Beck to Jeremy Mcmclellan, Alyene Tamir to Mark Weins, everyone has become smitten by the beauty this land and its people have to offer.
Pakistan has also been nominated by travel company Wild Frontiers as one of the top destinations to visit in 2020.
"The Duke and Duchess of Cambridge's visit to Pakistan this autumn put the country back into the spotlight," the publication said.
It added, "Tour operator Wild Frontiers has been tipping Pakistan as the next big destination for a couple of years – it has seen an increase in customer numbers by 20% this year compared to 2018."
Moreover, airlines like British Airways have once again entered the country offering their services, promoting more flights to Pakistan.
In April, The Telegraph had said Pakistan was on its way to becoming tourism's next big thing.
Later in March, Prime Minister Imran Khan had announced a new visa policy for 175 countries to promote tourism and investments in Pakistan.
The current government has done everything possible to promote tourism in Pakistan to the highest levels by introducing new attractions and hosting more events.
Stay tuned to Brandsynario for more news and updates.