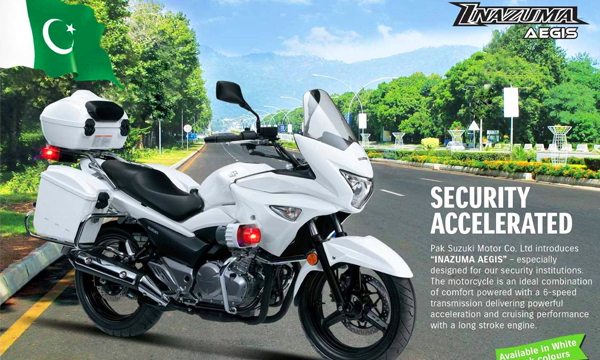 Recently, Pak-Suzuki introduced their motorbike named "Suzuki Inazuma Aegis" which had been locally manufactured and specially designed to meet the requirements of security personnel and forces.
The Suzuki Inazuma Aegis features a combination of the best components including a strong road grip and an upgraded brake-system.
The bike's engine guarantees speedy and effective performance, the longer designed stroke engine provides increased safety to the rider.
The bike is priced at Rs. 725,000/– and it is a 250CC street bike.
Take a look at the pictures: