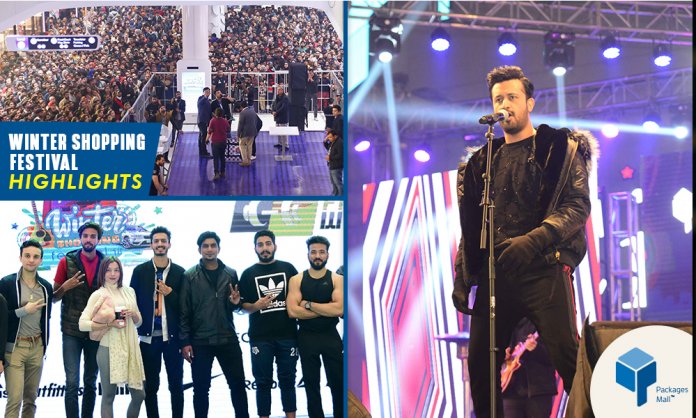 The most hyped up festival at Packages Mall comes to an end with a bang!
With Winter Shopping Festival celebrations touching peak, the most anticipated concert of the year was held on 28th December 2018 with Atif Aslam rocking the stage.
The mesmerizing performance, entertaining more than 15,000 people at Packages, left the crowd in sheer joy.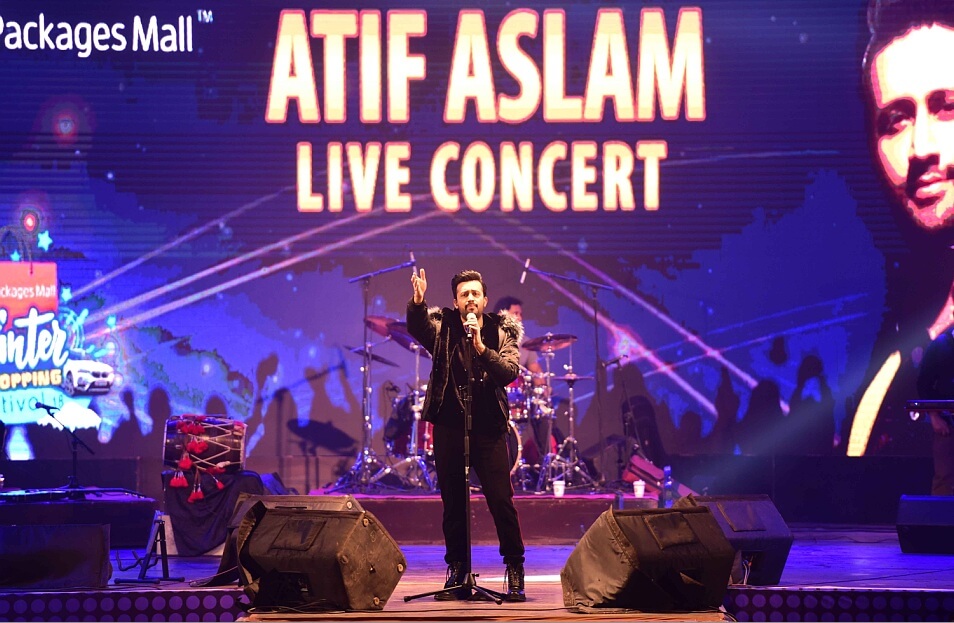 The highlight of the Winter Shopping Festival, BMW-X1, was also finally given away to the lucky winner at the Grand Lucky draw held on 29th December 2018.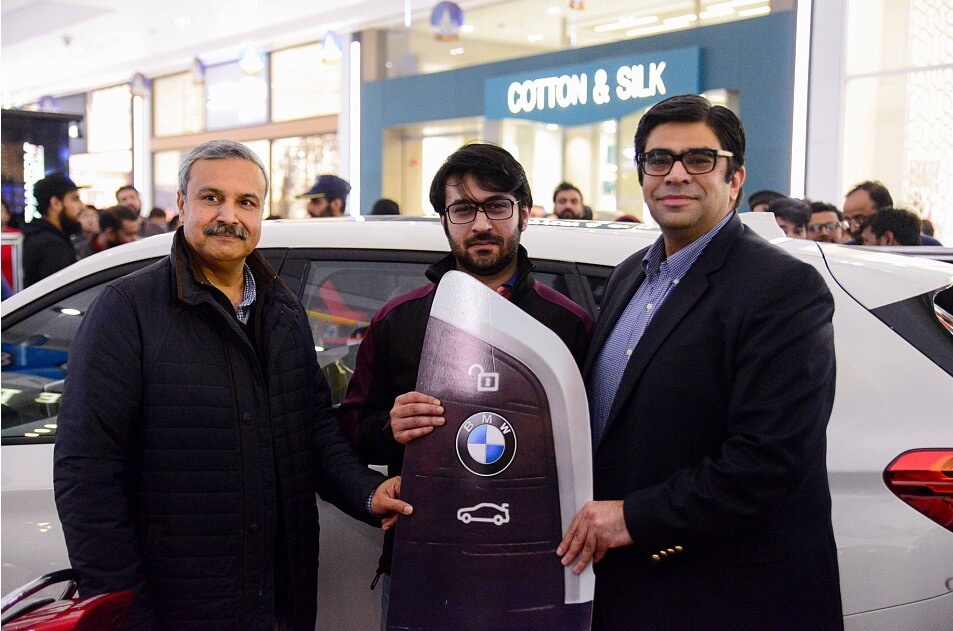 Not only that, but Packages Mall gave away incredible prizes like televisions, motorbikes, PS4s, home theatre systems & other exciting prizes to all the lucky raffle draw winners of this festival. Apart from this, Packages Mall was seen distributing gifts & vouchers every week to all the visitors engaging in activities with RJ Rizwan from FM91 to make the winters and their WSF experience absolutely memorable for all.
The more-than-a-month long Winter Shopping Festival was full of entertainment for all its visitors. Packages Mall was a center of attraction for all the shoppers with almost all brands offering huge discounts that were impossible to miss!
Packages Mall also hosted Home & Décor Week where popular home and furniture brands took part to display their exotic furniture and discount offers for visitors. Fitness Weekend, which was also the highlight of the festival, got a huge response from all the fitness fanatics all over Lahore. Popular fitness gurus from 42DC including, Nusrat Hidayatullah and Torsam Tajik, had put up a great show where they had onlookers participate in exciting challenges and workout sessions. Also, they gave out great discounts and fitness advice alongside giveaways for the winners! Simultaneously, great engaging activities took place digitally, giving extra mileage to all on-ground activities.
Packages Mall Winter Shopping Festival was a place to be for everyone as Packages Mall had also held continuous activities just for kids and arranged games like life-size Ludo, Chess, Kick dart, bowling and much more while the mothers were occupied in shopping! Throughout the festival, the mall had amusing performances by shuffle dancers, live musicians, magic card players, mannequin scare pranks and what not!
As 25th December had also luckily fallen during this festival, Packages Mall had hosted performances by Salvation Army for Christmas and had decorated the Grand Event space with a splendid Christmas tree and décor! Packages Mall also collaborated it with Dawn to put up a magnificent display of Quaid-e-Azam's journey and his struggles in the form of pictures, paying a tribute to the Father of the Nation!
The Packages Mall marketing team says, "We are thrilled to see the response we have received for this campaign and the eagerness with which our patrons have participated. All our efforts are directed towards creating not just a shopping center but a place that can serve as an entertainment hub as well. It is not just an assortment of retail options that we want to offer to our visitors but an unforgettable experience for them to take home. This is what we have strived to achieve with this campaign and we hope to continue to organize events in the future that resonate with the same objective."