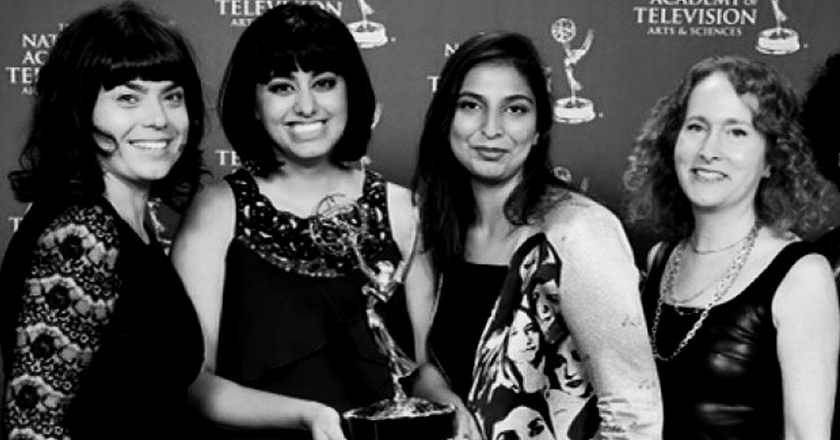 A documentary film, Outlawed in Pakistan, directed and produced by Pakistani-Canadian journalist Habiba Nosheen and German journalist Hilke Schellmann, has won an Emmy Award.
The film represents the story of a teenage rape victim, Kainat Soomro who was sexually assaulted back in 2007. The girl hails from a small village "Dadu" in rural Sindh.
As for the movie, the film basically illustrates an alleged rape vitim's odyssey through Pakistan's flawed justice system—as well as her alleged rapists' quest to clear their names. The 45-minute documentary film was screened at the 2013 Sundance Film Festival and also aired on PBS Frontline. And PBS has declared that the documentary talks about some deep rooted issues, prevalent in Pakistani society.
Check out the trailer below;
They also stressed upon the fact that in Pakistan, women and girls who are the victims of rape are often more strongly judged than their alleged rapists; most of the times, rape victims are even murdered by their own family, as they are perceived as bringing disgrace upon their family's honour.
Habiba Nosheen, the award winning director and producer states that, being a Pakistani filmmaker and journalist, she is extremely honoured and glad that she brought home an accolade as prestigious as the Emmy Award.
Further she added that the movie took five years of hard work and  said that winning this award was something she never imagined receiving.
Habiba Nosheen  who belongs to Lahore has spent her early life in Pakistan and later, while chasing her dream, abroad.